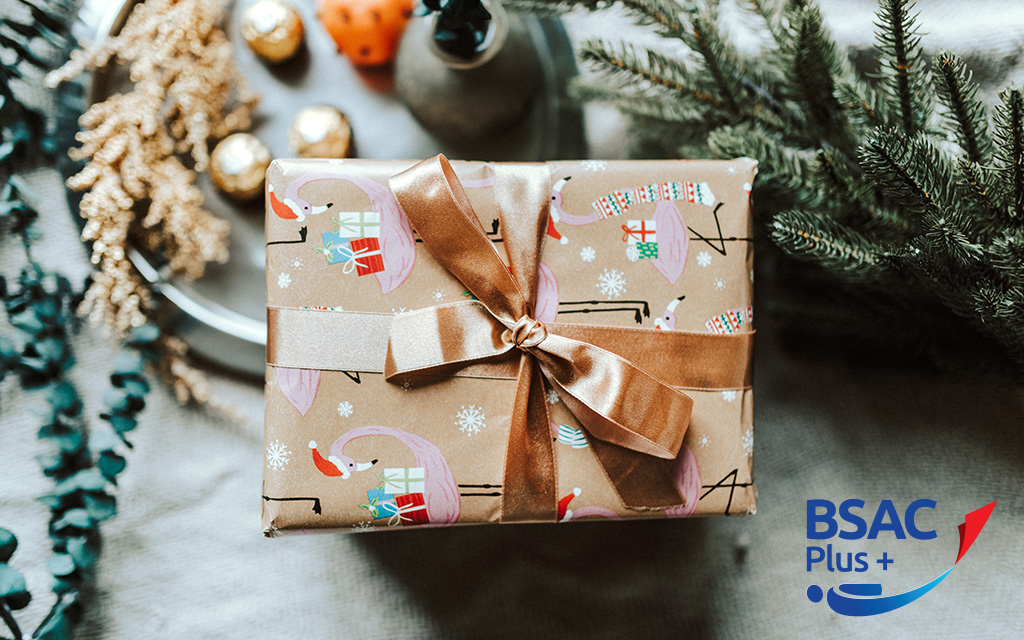 Did you know that your BSAC membership could bring some Christmas cheer thanks to a range of savings that can help cut the cost of your festive spending.
As a BSAC member, you have access to our fantastic discount saving scheme, BSAC Plus, which means you can not only save your everyday spending this Christmas but also all year round.
From your weekly supermarket shop and high street essentials to meals out, nights at the cinema and even your household bills, BSAC Plus helps you to make the most of your money.
And this can add up to a few extra festive treats or even a great deal on a much-needed post-Christmas holiday.
Here's how BSAC Plus is a real gift this Christmas:
Save on your everyday bills
By using BSAC Plus to save on everyday expenses, such as insurance, utilities, and motoring, you could have a little extra in your pocket this Christmas time.
Save £££ on seasonal food and drink
With BSAC Plus, you can take advantage of great discounts with some of the leading food retailers, including Tesco, Marks & Spencer and Asda. And, by using one of the BSAC Plus reloadable gift cards you can prepare for your Christmas food shop now as well as taking advantage of cashback when you spend.
Save up to 10% on Christmas gifts, homeware and decorations
From clothes and toys to homeware, gadgets and electricals, you could save up to 10% on a range of Christmas gift and home decoration ideas from the best of the high street online, including Boots, Argos and Currys.
BSAC Plus has saved me hundreds of pounds on supermarket and other shopping I was already doing. It covers the cost of my membership and some! - Adrian Griffiths, Deeside Sub Aqua Club
Start saving today!
For more information on BSAC Plus and how to cash in this Christmas go to bsac.com/bsacplus.