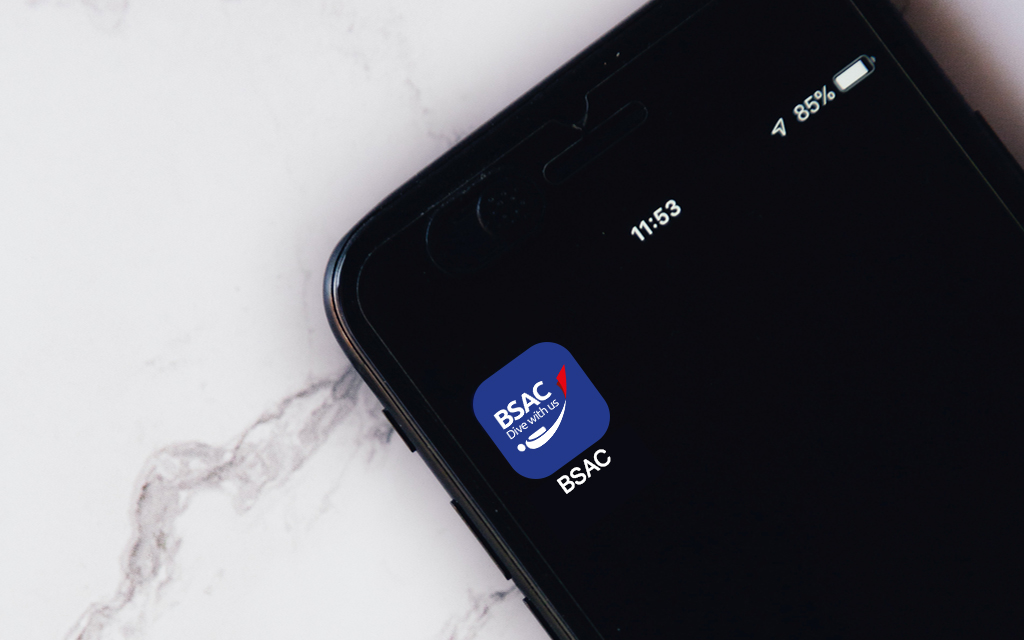 In the next few months, BSAC will be launching a new mobile app for members.
Free for all members, the new 'BSAC Membership' app has been designed to improve the membership experience. Currently undergoing testing with a group of members and staff, the new app will link in seamlessly with members' MyBSAC accounts. It's believed the new app will save members time and help them gain more value from their membership. BSAC IT Manager (and app project manager) Chris Horan said:
Having easy access to qualifications, personal data, membership status and medical updates will be a useful tool.
The first release of the app will offer the following features within an easy-to-use interface for members using either Android or iOS devices. A guide to using the app will be launched along with the app itself.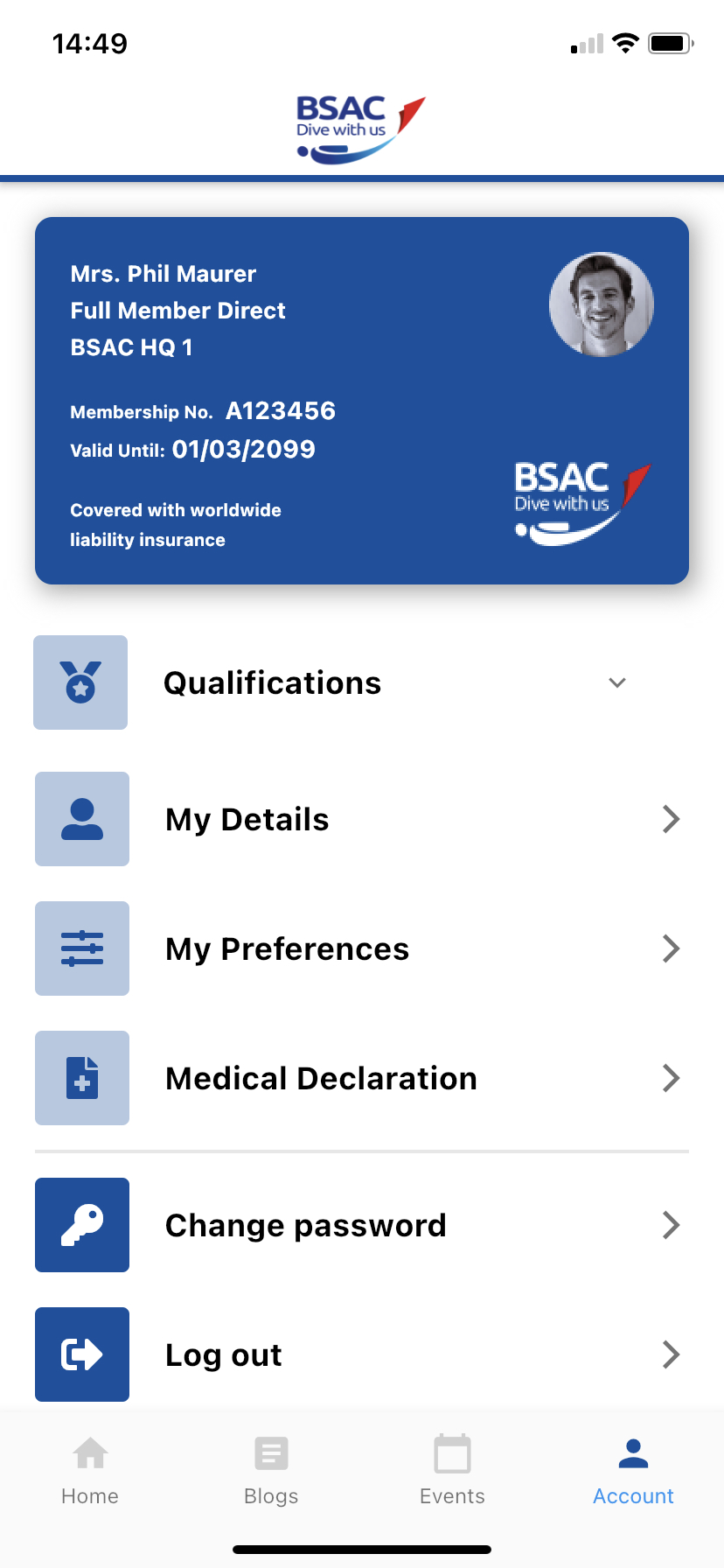 Membership card and qualification cards and medical form – Members will be able to prove their membership status, qualification/s and medical status anytime, anywhere. They will also be able to upload their photo via the app.

Membership details

– From the membership page, members will be able to see which plan they are on, their membership number, when their membership is due for renewal and other details linked to membership such as address and email which can be edited.


Further releases of the app will include features such as membership renewals, training events and eLearning. Plus, the plan is that the recording of training progression will become digitised, with the app effectively becoming an online Qualification Record Book. Linked up with instructors signing off individual lessons and modules, this facility will make the recording of training progression much more efficient and useful for members and instructors alike.

The new strategic plan for BSAC includes a focus on adopting new technologies to further automate member services, improve member experience and reduce overheads. BSAC CEO Mary Tetley said:
It's fantastic that we'll be able to launch this new app so soon into the new strategic planning period. There will be more exciting projects to follow but we hope members will love the new app. Do let us know what you think!
All members will be contacted when the first release becomes available.
The BSAC network is working together to keep people connected to the sport. With online training, special interest webinars, competitions, support to clubs and the trade, and much more...we'd love you to join us.