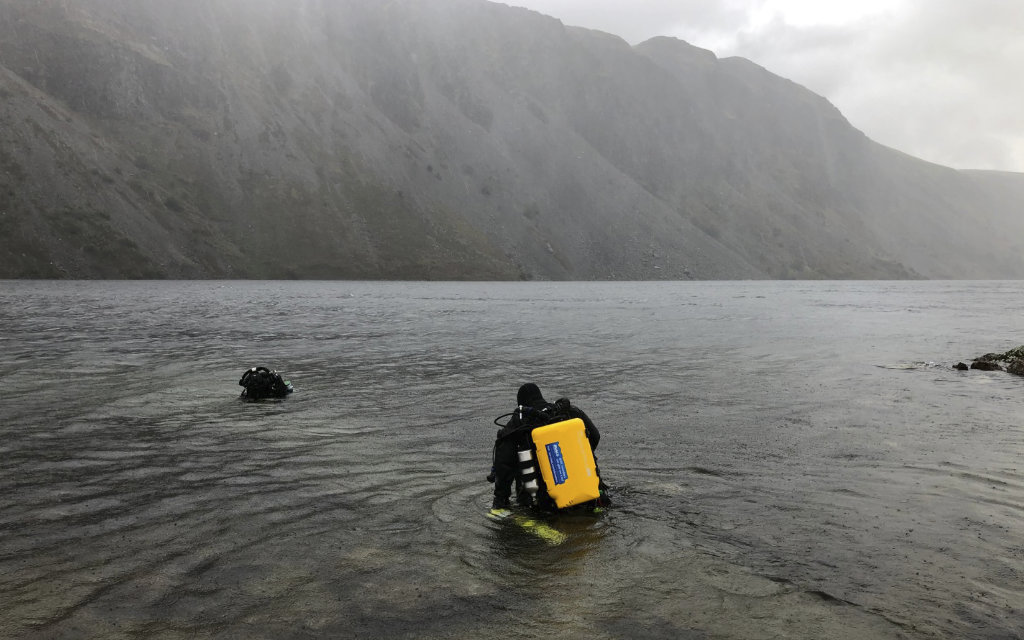 New BSAC member and experienced PADI instructor, Craig Burles, shares his experience of the new BSAC MOD 1 CCR course that enables him to do more adventurous diving safely.
I started diving more than 20 years ago and for several years I worked as a dive professional at centres in the Mediterranean and the Canaries where I qualified as a PADI Staff Instructor. These days I'm based in Fife and dive in the Firth of Forth and Loch Long on the west coast of Scotland. My regular dive buddy is a member of BSAC and an Advanced Mixed Gas diver.
We often talked about organising an expedition to some of the deeper, iconic wrecks but quickly concluded that we would be better off using closed-circuit rebreathers (CCR) because of the advantages they offer in terms of cost of gas, and more importantly, time in the water and decompression obligations.
Having discussed training options with my buddy, I joined BSAC in the summer of 2021 and after gaining my Accelerated Decompression Procedures qualification, I joined the BSAC MOD 1 AP Vision CCR Diver Course which was organised by Coaching Advisor Mark Paisey and CCR Instructor Simon Fryer.
What to expect on a BSAC MOD 1 CCR course
The theory element of the course was delivered online using video conferencing software and took place over three evenings. After the theory sessions were completed, I joined Simon at Capernwray Diving Centre in Lancashire to commence five days of practical training.
AP Diving's Inspiration XPD units were provided at a very reasonable cost by BSAC HQ, so that took the worry out of having to invest in expensive equipment upfront. Another advantage of BSAC membership!
The first two days of training covered the basics of CCR diving from equipment set up and configuration to sheltered water lessons in the 6-11m depth range. The learning curve was steep and at times it felt like learning to dive all over again, but with Simon's help, I soon got the hang of things and was comfortable carrying out basic drills on the unit.
Once the sheltered water lessons were completed, we moved to Wastwater in the Lake District for the open water sessions over days three to five.
To begin with, Simon took me through the skills and drills I'd learned at Capernwray, building in depth progression as the week commenced. This was carried out in the 10-20m depth range. Our final qualifying dives were in the 40-45m depth range and thanks to Simon's expert instruction were completed successfully and very enjoyably.
Next steps...
As a newly qualified BSAC MOD 1 CCR diver, my next step will be to look for a suitable unit to purchase and once my buddy has qualified alongside me, we'll continue diving together on our units to build experience towards the next level qualification of MOD 2.
The course was immense fun, challenging and certainly stretched me as a diver and I can thoroughly recommend it to anyone considering crossing over to CCR diving.
Inspired to give CCR a go?
BSAC's MOD 1 AP Vision CCR Diver training is your first step into the silent world of rebreather diving. It's a great way to learn the basics about closed-circuit rebreathers.
To enrol on the MOD 1 AP Vision CCR Diver course you must have successfully completed a BSAC Sports Diver course or equivalent, with 35-metre depth certification. You also need to be an Accelerated Decompression Diver or Advanced Nitrox Diver, or have equivalent certification from another recognised training agency.