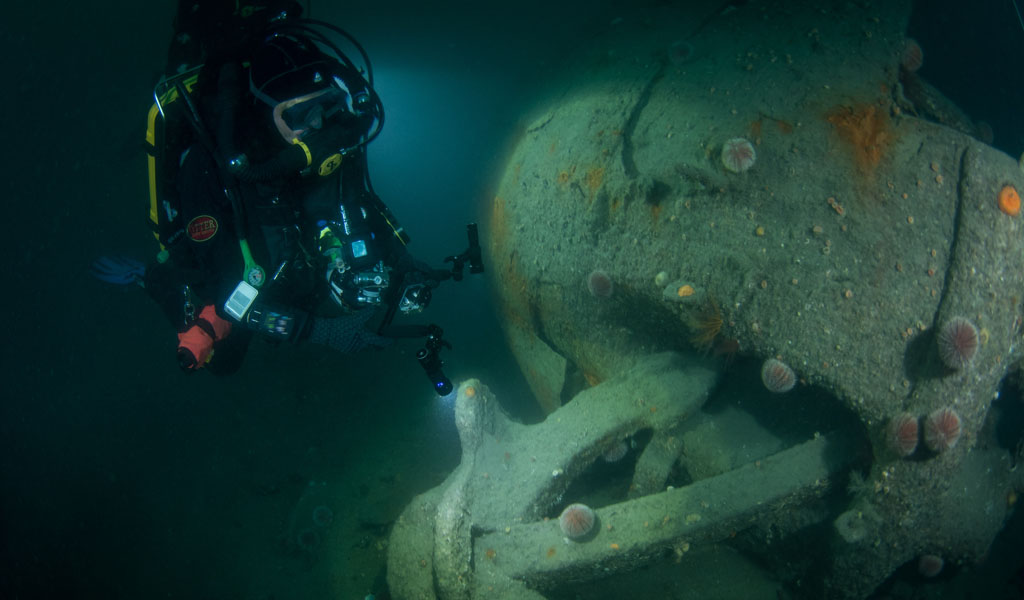 This week, BSAC is commemorating the 100th anniversary of the scuttling of the interned German High Seas fleet at Scapa Flow at the end of World War I.
The actual anniversary is 21st June 2019 but BSAC brought together divers throughout 2019 diving the area, in order to support of the wider Scapa 100 project.

Many BSAC clubs have registered to go to Scapa Flow and take part either by simply going diving or contributing by filming lots of videos of all the different wrecks, in order to build up a library of virtual wrecks.

This week many BSAC clubs have made their way up to Scapa, to go diving and contribute to the wider Scapa 100 project. The wreck of the Coln is BSAC's sponsored wreck and BSAC divers have been gathering video on the Coln to help contribute to the virtual museum.

BSAC Chief Executive Mary Tetley said:
"In my early days of diving with London Branch No. 1, I remember clearly doing a week of diving in Scapa Flow. It still remains top of my list for best dives ever. The Scapa 100 project is a fantastic way of preserving our underwater heritage and sharing it with the wider public."
Wishing our clubs a great week's diving and really looking forward to seeing your videos and photos of the week, as you post them up.
For more information visit:
BSAC members save £££s every year using BSAC benefits.
Join BSAC today and start saving on everything from scuba gear, diving holidays and diver insurance, to everyday purchases on food, online shopping and retail with BSAC Plus. Click to join BSAC today.