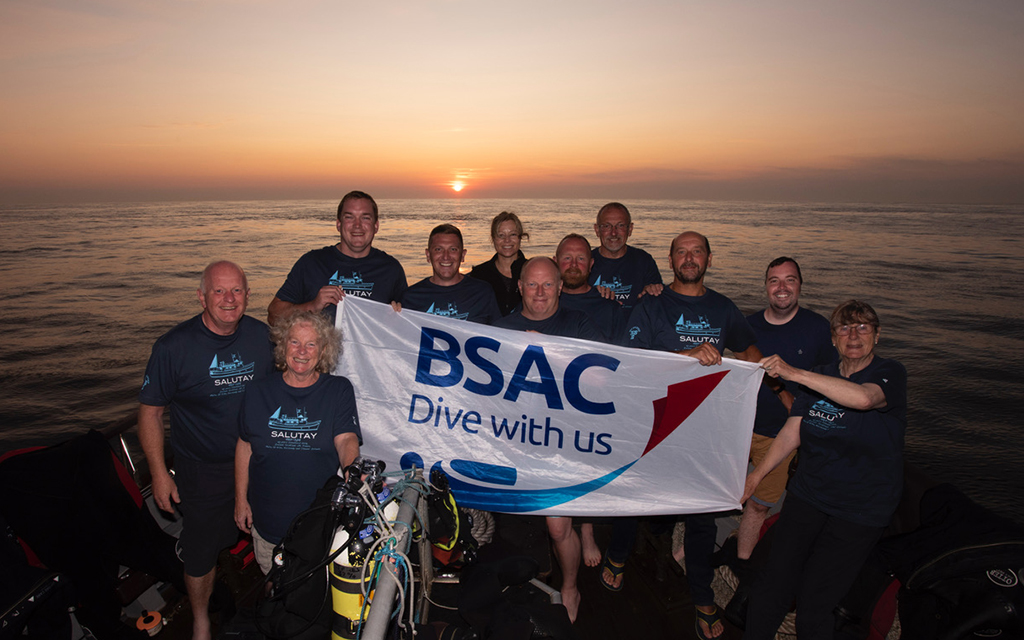 Clubs and members who have completed or are planning diving expeditions between October 2018 and September 2019 are being invited to put their projects forward for one of BSAC's key expedition awards.
With both the BSAC Expeditions Trophy and the Peter Small Award set to be presented at this year's BSAC Diving Conference on the 26 October, there is still time to submit your expedition report.
BSAC's Expedition Officer, Andy Hunt, has now put the call out for expedition projects to be nominated.
Please don't be modest or shy in submitting your expedition for the trophy. We understand the reward is in the satisfaction of having completed the aims of your expedition safely, successfully and perhaps, more importantly, knowing that the expedition team enjoyed the experience. However, BSAC wants exceptional expeditions to be more formally recognised - hence the BSAC Expeditions Trophy.
BSAC Expeditions Trophy
The trophy is awarded annually to an expedition that promotes the true spirit of adventurous diving, with the winning team presented with the trophy at the conference.
Expedition teams may nominate their expedition for this award. The National Diving Officer and National Diving Committee decide who should receive this award after reviewing the expedition and its application (report, article or video).
As well as the Expedition Leader, project participants can also apply on their behalf, with the approval from the Expedition Leader. Additionally, from this year, all expeditions that have appeared in SCUBA magazine over the last 12 months will also automatically be considered.
For your expedition to be judged for the award, submit your expedition report to BSAC's Expedition Officer by 27 September to expeditions@bsac.com.
The Peter Small Jubilee Trust Award
This is awarded annually for the most worthwhile and ambitious BSAC project conducted in British waters, with the recipient receiving a prize of £1,000.
Eligible diving projects should promote the advancement of underwater exploration and the education of the public by encouraging safe diving whilst conducting underwater study, research and exploration.
Applications for the award should be made to the BSAC Expeditions Officer, c/o BSAC HQ accompanied by both a soft and hard copy report on the project, by 27 September.
BSAC's National Diving Officer and Expeditions Officer will then nominate up to three projects for the British Sub-Aqua Jubilee Trust to consider and select the award recipient.
More information on Expedition Awards
You're invited to BSAC's event of the year - the Diving Conference on 26 October!
With world-class speakers, training and safety developments, all the latest news from BSAC and free access to the Dive Show all weekend, you won't want to miss it. For more information visit the conference website.