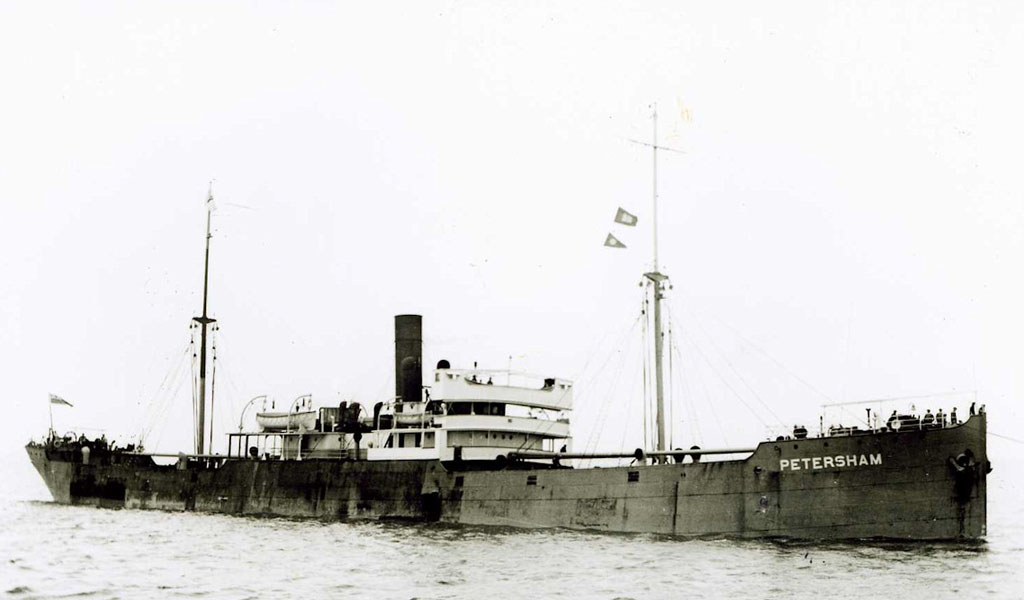 Members of Brighton SAC marked the 100th anniversary of the sinking of the steamship SS Pentyrch by laying a commemorative plaque on the English Channel wreck.
The Pentyrch sank on 18 April 1918, after she was struck by a torpedo from the German submarine, UB-40. All but one of her crew – John Snowdon Liddle – managed to escape, and she sank six miles out of Shoreham.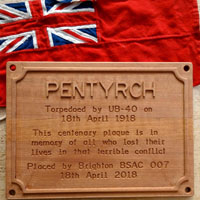 The team of divers from Brighton SAC conducted a memorial dive to lay the wooden plaque, in tribute to Stoker Liddle and 18 million people killed during the First World War.

Built in 1899, SS Pentyrch was en route to Genoa with her cargo of coal when the torpedo hit. The ship now lies in 25m and has become a prolific artificial reef.

Brighton SAC's Diving Officer, Steve Martin said the team successfully laid the tribute as planned, despite some stormy weather:
Although conditions were challenging after a recent Atlantic storm, we safely managed to place the plaque on the wreck of the ship. This was a particularly poignant dive, being 100 years to the day since she was sunk during the Great War.
If you need help finding a club please email membership@bsac.com and we'll send you your three nearest scuba clubs. Or if you fancy a chat call us 0151 350 6226 (Mon - Fri, 9 - 5:30).