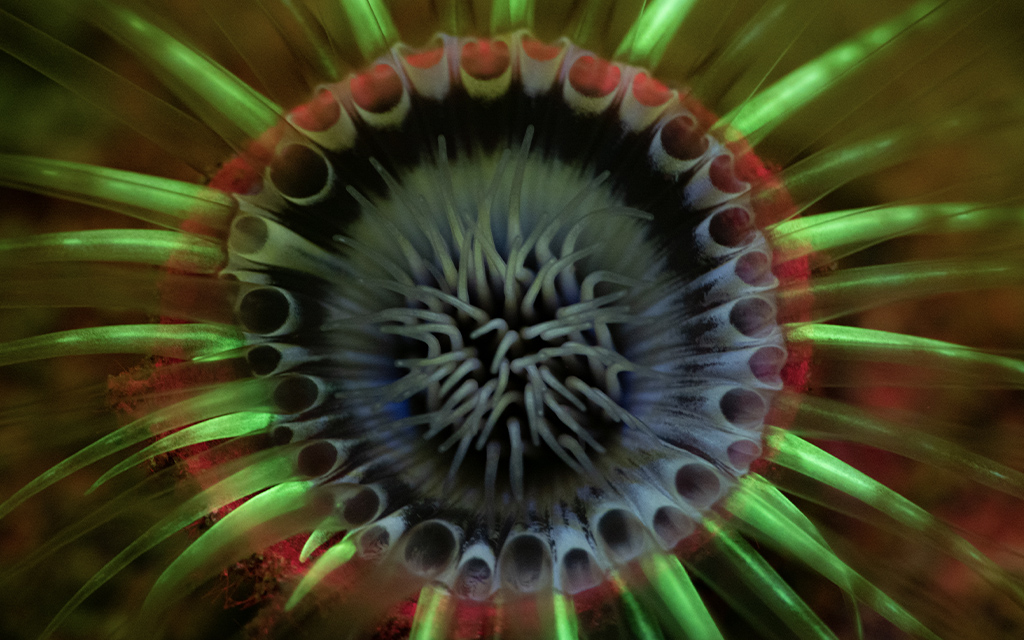 British and Irish Underwater Photography Championship (BIUPC) 2021 results are announced with BSAC divers featuring among those awarded.
The British Society of Underwater Photographers (BSoUP) are once again pleased to announce the results of the British and Irish Underwater Photography Championship (BIUPC) which was held on 4 September 2021.
For underwater photographers, a "splash-in" is a competition that takes place on a single nominated day, when photographers jump into the water to compete against each other.
Traditionally, these competitions have been restricted to particular locations, but BIUPC is unique in that it has developed a format to allow pictures to be taken anywhere within the coastal or inland waterways of the United Kingdom and the Republic of Ireland.
This has hugely increased the richness and variety of pictures submitted for judging, and so truly allows for a snapshot of the underwater environment captured photographically around these shores under time pressure.
BSAC member Nick Watson is the Chair of BSoUP and organiser of BIUPC each year, and has made this appeal to all dive club members for BIUPC 2022 and all future years:
The spirit of this competition is unique, and one where we as a diving and photographic community can capture the heart and spirit of our waters over 24 hours. You don't have to be the most experienced photographer or have the best equipment to get noticed (photography in general lends itself to being in the right place and at the right time). So, I'd like to encourage as many Branch members in 2022 to take part in BIUPC, thus growing this body of history. From my experience Branch members will be diving in areas where many unique images can be taken.
How does the competition work?
There are three main categories for competitors:
Wide Angle (open)
Close Up (open)
Compact Camera (restricted)


Further categories include looking at the human impact on underwater environments and a newcomer category for those who have been taking underwater photos for less than three years.
The overall champion of the competition is chosen from the four winning images of the main categories and the newcomer category. The ultimate prize is the coveted Peter Scoones Memorial Trophy.
2021's championship
76 images were submitted in total, with 34 entrants. Results were announced online at the BSoUP monthly meeting held on 21 September 2021.
The awards for each category comprised of a winner, runner up and two highly commended images. This year's judges were Atanas Petrov and John Collins.
Wide Angle
[L-R] Yo-Han Cha's fireworks anemone and crab in Loch Fyne, Scotland (highly commended), Billy Arthur's Gooseberry Galaxy, taken off Birsay, Orkney, Scotland (highly commended), and runner up Damien McGuirk's river bed in dynamic flow, taken while snorkelling in the River Boyne, Co Meath, Republic of Ireland.

Martin Kiely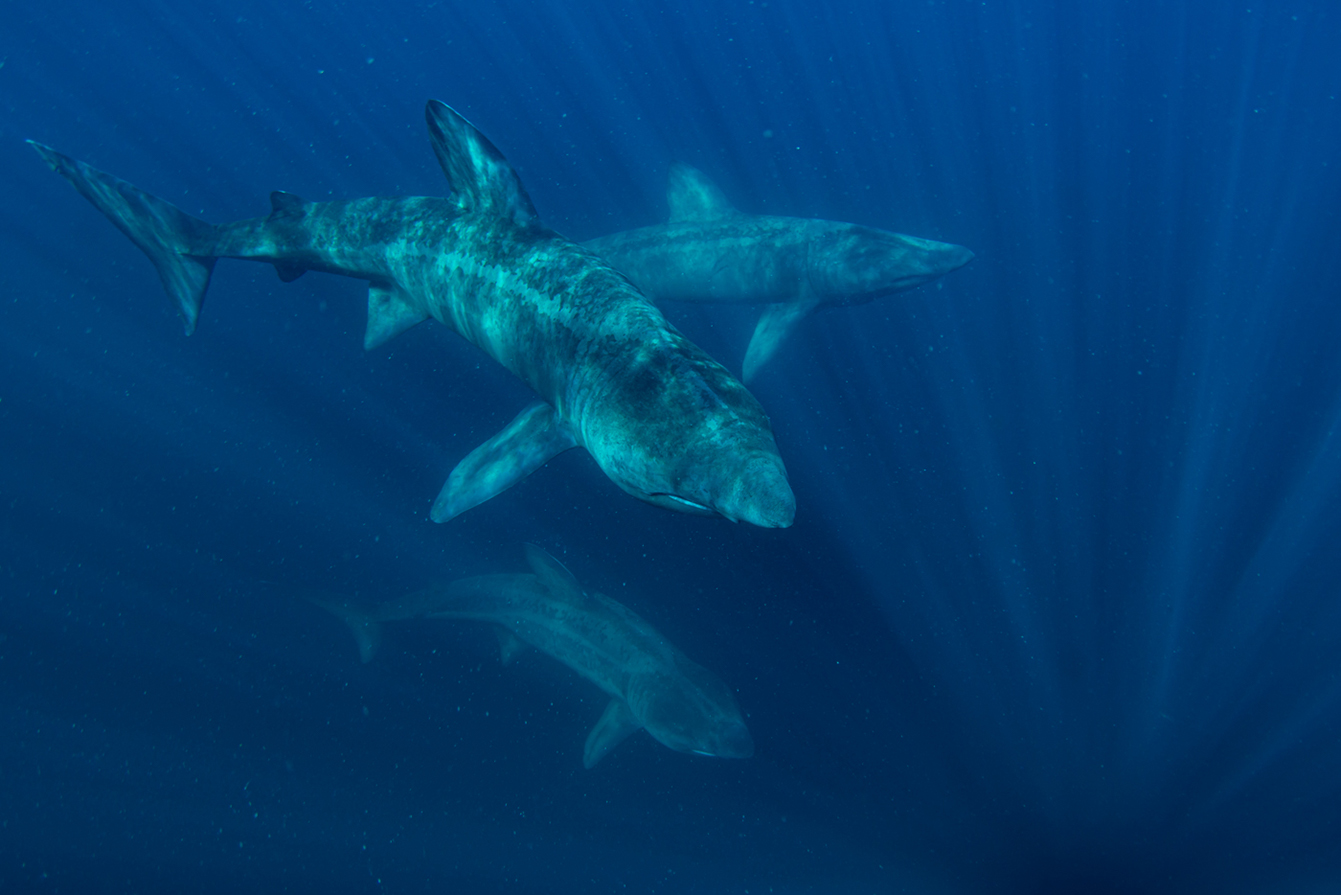 Capture of courting basking sharks
Martin Kiely's winning wide angle shot was taken off Kilkee, Co Clare, Republic of Ireland.
Martin also took home the Peter Scoones Memorial Trophy as overall Champion of 2021.
Close Up
[L-R] James Lynott's burrowing anemone fluorescing under blue light in Loch Leven, Scotland (highly commended), Sandra Stalker's Moonlight Gem, in Kimmeridge Bay, Dorset (highly commended), and runner up Trevor Rees's Yarrell's blenny with its head sticking out a glass bottle, taken at Smugglers' Bay, Loch Carron, Scotland.

Cathy Lewis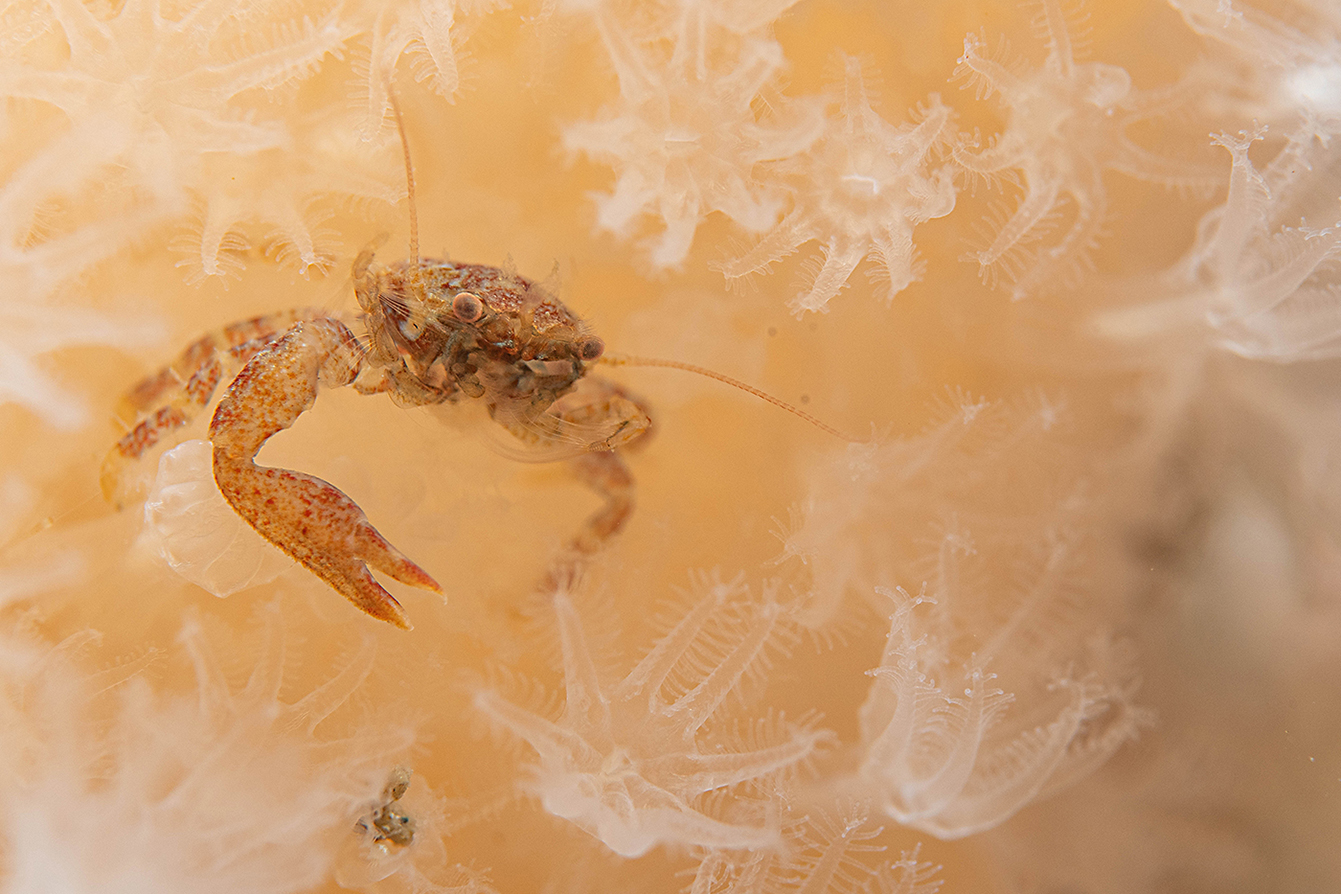 Long-clawed porcelain crab
Cathy Lewis' winning close up snap was taken in St. Abbs, Scotland.
Compact camera (restricted)
[L-R] Karen Ho's encounter with two of the many surgeons at Capenwray Diving Centre, Lancashire (highly commended), David John-Peake's Glen Strathallan wreck in Plymouth Sound (highly commended), and runner up Karen Ho's diver exploring the Podsnap, a Dickens class harbour minesweeper, also at Capenwray, Lancashire.
Grant McCarry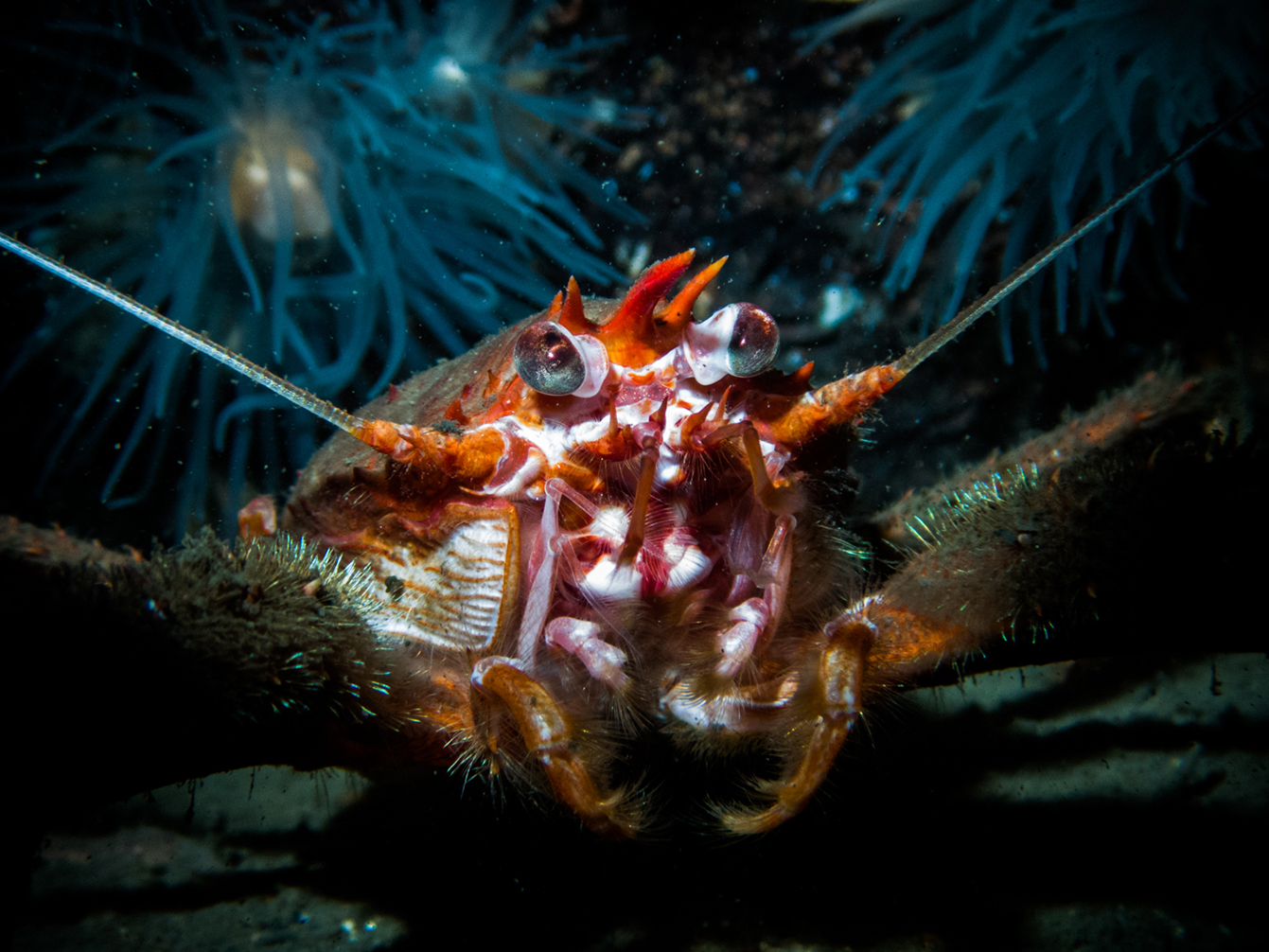 Long-clawed squat lobster
Grant McCarry's winning compact camera pic was taken just in time – around 11:30pm – in Loch Long, Scotland.
Human impact on the underwater world
[L-R] Karen Ho's koi swimming passed a disused diversion sign at Capenwray, Lancashire (highly commended), Kirsty Andrews's anemone-covered ladder underneath Coll Pier, Scotland (highly commended), and runner up Trevor Rees's long-clawed squat lobster poking its head out of a crisp packet at Smugglers' Bay, Loch Carron, Scotland.

Paul Colley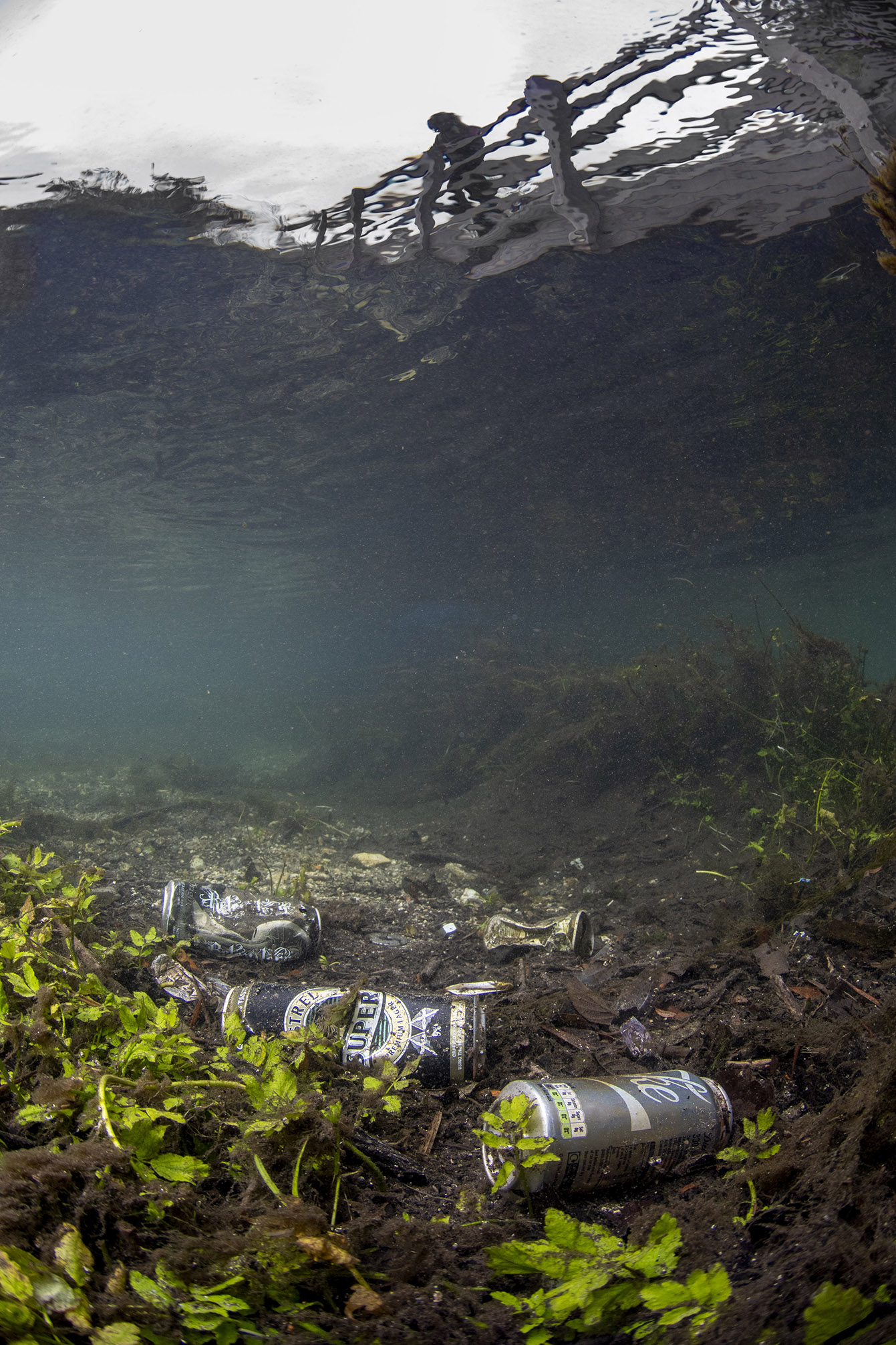 Bridge over troubled water
Paul Colley's winning shot shows rubbish thrown from a bridge into the UK's most delicate and globally rare habitats of a chalk stream at the River Anton, Hampshire.