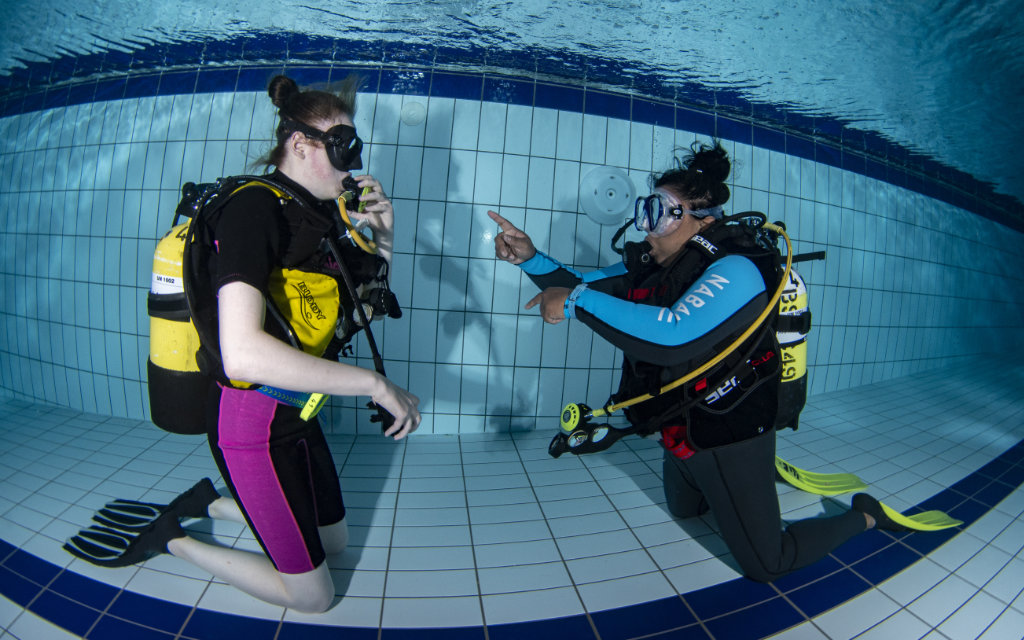 In normal times, BSAC volunteer instructors introduce around 5,000 people to diving and snorkelling every year. Instructing can be incredibly rewarding, and currently, many clubs are looking for more instructors, so now is a great time to take that first step towards becoming an instructor.
BSAC Instructor Training Scheme (ITS) courses running to the end of 2022 are now available to book online.
The courses are scheduled progressively so members can work through the courses from November/December time to then qualify as an Open Water Instructor in 2022. Please contact Jenny at headquarters for any help and support on the process of becoming an instructor. You can email jennym@bsac.com or call Jenny on 0151 350 6259.
From BSAC Sports Diver (or equivalent such as PADI Rescue Diver) you can start training to become a scuba instructor, enabling you to get involved in delivering your club's training. This could make a real difference for your club. The Instructor Foundation Course (IFC) is the first step in that journey.
The two-day IFC is a great introduction to teaching diving theory and practical skills, allowing you to join BSAC's network of highly skilled diving instructors. The course is good fun and gives you a chance to mix with divers from far and wide. Once you have attended an IFC you will be an Assistant Diving Instructor. You can then begin to teach diving in a club with the help of qualified instructors.
Listen to Southport BSAC's Claire Skidmore's experience of the IFC and becoming an instructor for her club:
Already a BSAC instructor?
Great! You may be instructing already, or you may have hung up your instructor fins. If it's the latter and you would like to help out during this challenging time, please do ask your local club if you can help.
Instructor with another agency?
If you are an open water diving instructor with another agency it is easy for you to become a qualified BSAC instructor and start teaching. BSAC recognises and values your instructor qualification and the one-day Instructor Crossover Course is the way for you to become familiar with the BSAC Diver Training Programme (DTP) and the way it is taught in clubs. Contact Jenny at jennym@bsac.com if you'd like to enrol in this course and learn more about crossing over to become a BSAC instructor.