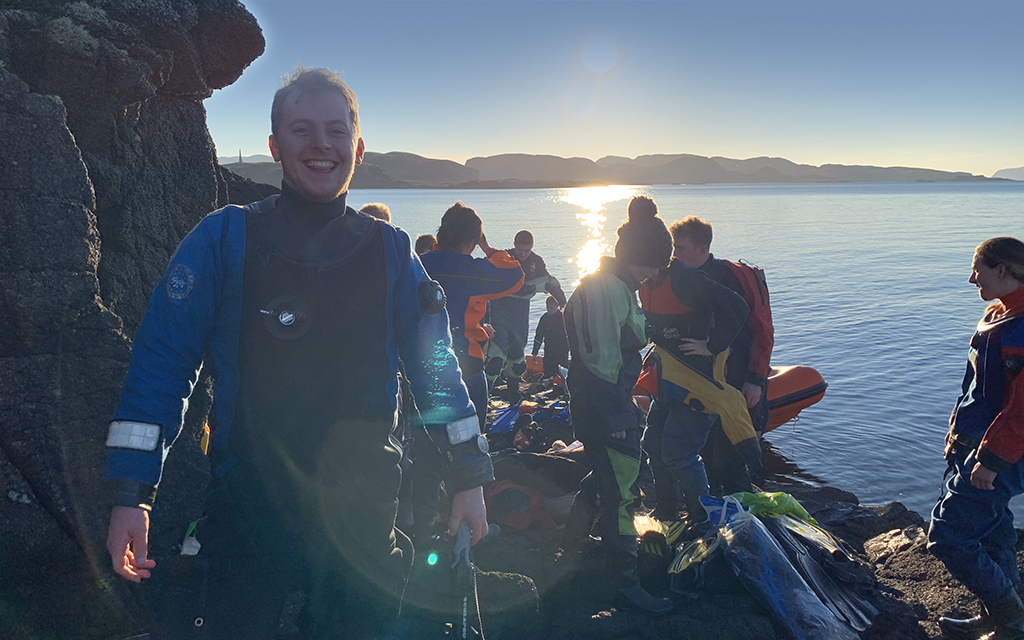 While we did see a return to some diving freedoms during 2021, many scuba bucket list opportunities were a little thin on the ground. But with the arrival of 2022 and our thoughts on the year ahead, perhaps now is the time to go big or go home on your New Year resolutions.
From learning new skills and trying new experiences to travelling, socialising, or simply getting your post-pandemic life back on track, setting yourself some 2022 resolutions can help keep you focused, inspired, and excited about the scuba year ahead.
Let's be honest, we could all do with some positivity right now as well as something to look forward to. So, to help you dream big when it comes to 2022, here are eight scuba adventures to fuel your New Year's resolutions.
1. Plan your ultimate dive trip
We're going straight in with the biggie – your ultimate dive trip. With things still uncertain and travel not yet totally guaranteed, this may be one for later, but why deny yourself the pleasure of at least planning your next big dive trip. And, if you do the prep work now, you'll at least be primed and ready.
The destination for your next big dive trip is totally personal and doesn't necessarily have to be overseas or cost the earth. Working with your club, you could organise a once in a lifetime trip to chart an unmarked wreck or create an 'off-the-grid' diving expedition to a remote UK location. Or you could push the boat out and plan for that long-haul dive trip you have always dreamed of, whether it's the sunken Japanese World War Two wrecks in Truk Lagoon, a pelagic odyssey to the Indian Ocean, or shark encounters in the Galapagos.
For some top ideas on awesome destinations to give you your ultimate 2022 dive trip fix, check out the back issues of SCUBA magazine for inspiration!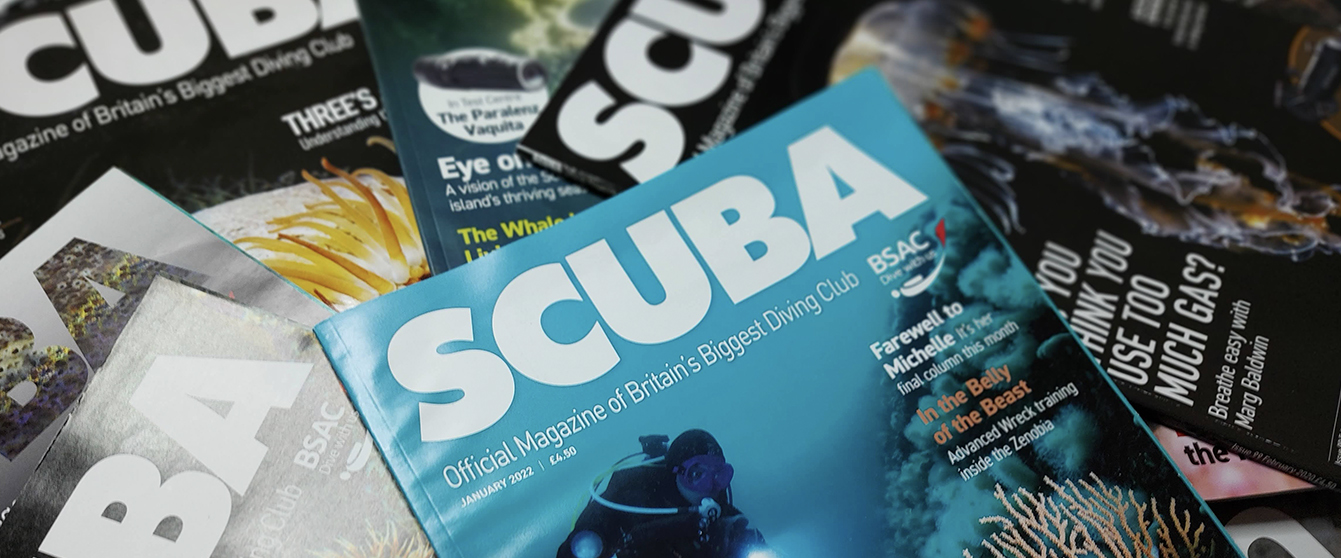 2. Tick off your must-do UK dive site
Bringing your New Year diving resolutions back to our shores, make 2022 the year you finally get to see what that must-do UK dive site is all about. With so many inspiring dive sites around the UK, there's undoubtedly a few that you have always promised to get round to doing 'one day'.
It could be the iconic Scapa Flow wrecks, the atmospheric E49 off Shetland, or the flourishing marine conservation zone of the isle of Lundy. Or it could be one of the thousands of much-loved wreck, reef, or scenic dive sites around the 11,000+ miles of UK coastline plus its many lakes and inland sites. So, get those dive guides out, book in with your buddy and tick that must-do UK dive site off the list.
Swanage Pier - Alison Pettitt
3. Get out of your scuba comfort zone
Repeated lockdowns have meant we have had fewer opportunities for training or trying out something new when it comes to our favourite sport. So, what better way to re-energise your diving resolutions in 2022 than by getting out of your scuba comfort zone!
Perhaps you are toying with the idea of a twin-set or going down the technical diving route. Or maybe you'd like to start documenting your underwater adventures with photography or videography. And when it comes to the types of diving you do, are you ready to go deeper, explore more challenging wreck sites or try your hand at expeditions?
Having a goal is not only motivational, it potentially opens up a whole new world of scuba adventures. And BSAC has a host of Skill Development Courses to get you started.

4. Have a meaningful marine life interaction
As divers, we are privileged to enter the marine world and, for a brief time, share it with the myriad of life that calls it home. And understanding the wildlife you encounter and how to interact appropriately will make the experience even more exceptional. So, adding a marine life course such as BSAC's Marine Life Appreciation or Seasearch to your 2022 New Year resolutions will be time well spent.
From the mischievous seals of the Farnes or St Abbs or the basking sharks of Scotland to the elusive blue sharks off the Cornish shore, the UK coastline is a marine life lover's paradise. And a little knowledge in the marine life you can expect to see and how they behave can make any 2022 scuba encounter even sweeter.

5. Make a difference in your BSAC club
It's been a tough couple of years for all our clubs, and their members' commitment has been vital. You can continue to make a difference by adding your own BSAC club to your New Year's resolutions list.
Why not consider putting yourself forward for a branch committee role in 2022, or offer your skills and experience to a club project or new member recruitment drive? Or pledge to organise a dive trip, support a club training weekend or become a regular welcoming face for try divers and new or potential members at your branch's weekly club night?
BSAC club diving is a social affair, and after so many lockdowns, getting more involved in your club during 2022 is the perfect way to reconnect.
Jane Morgan

6. Flip your favourite dive
We all have our favourite dive sites that we love to visit regularly and know as well as the back of our hands. But being unable to visit them as much as we perhaps would have liked over the past 18 months now allows us the opportunity to see our old favourites with fresh eyes.
Make 2022 the year you plan to revisit your favourite dive and discover something new about the site. This could be mapping out the site, recording how it may have changed over the past few years and researching more about its history and who was on board. You could also turn it into a club expedition project and get more people involved and diving with a purpose. BSAC has an excellent club expedition guide to get you started.
Elaine White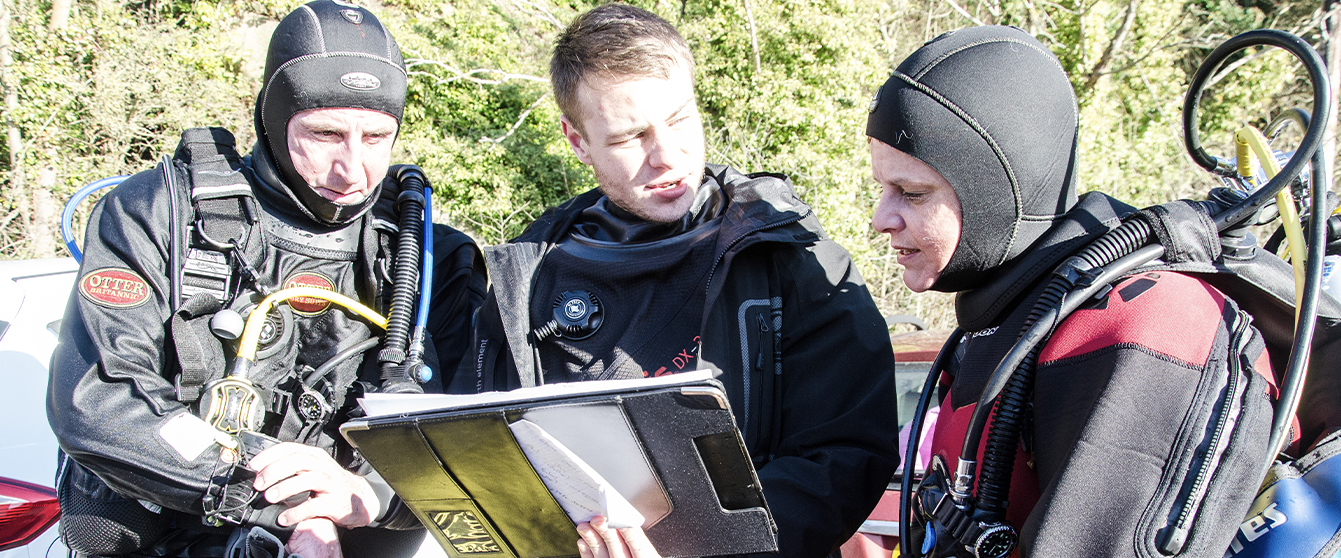 7. Dive an overseas classic
If you are planning to ease yourself back into dive travel during 2022, there are plenty of dive site classics to enjoy, all within a five-hour flight from the UK.
Here are a few ideas, just for starters…
Malta and Gozo
The Maltese islands of Malta and Gozo are ideal for a club or family trip as many of the sites are accessible from shore, and also cater well for snorkellers. But that doesn't mean you won't be challenged, as there are plenty of technical depth wreck sites too. Add in the islands' World War Two past, clear blue waters and awe-inspiring underwater rock formations, and Malta is the perfect warm water location to rediscover your scuba mojo.
The Red Sea
And, for liveaboard lovers, Egypt's Red Sea is a winner, combining stunning reef diving with wrecks, sharks, and stunning marine life. You can even take advantage of your BSAC membership to grab yourself a 2022 dive trip bargain with the BSAC Travel Partners.
BSAC Travel Partner, ZuBlu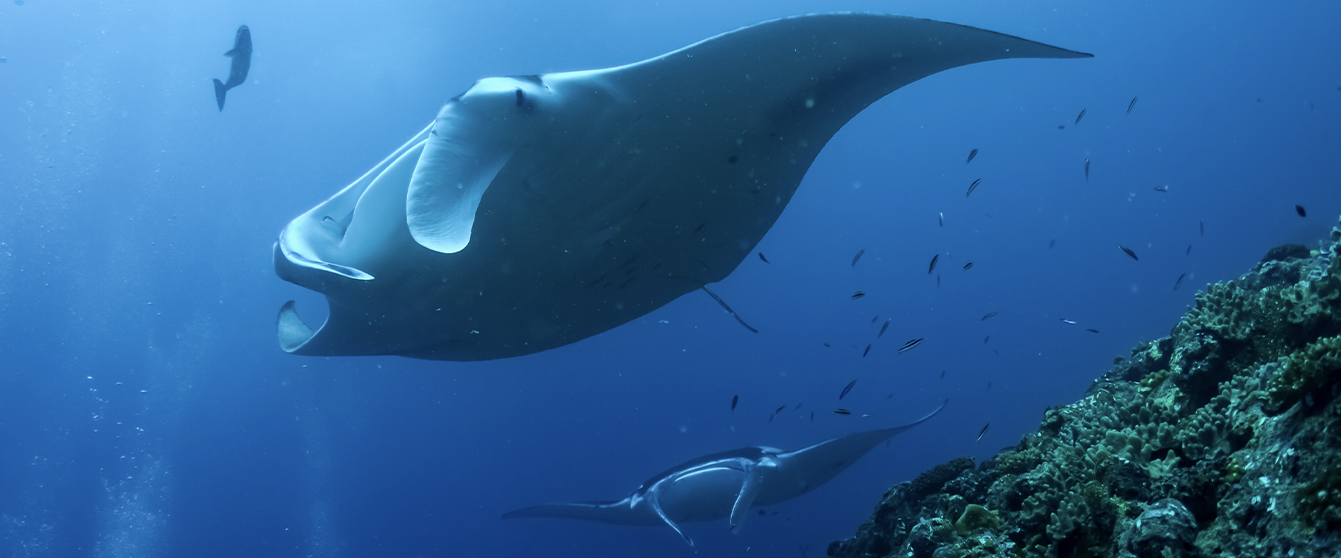 8. Pass on your passion for scuba!
And finally, to another New Year's resolution that your club will also appreciate. If you had a blast learning to dive, enjoying the diving you do and would now like to pass on your love for scuba, then becoming a BSAC Instructor can be incredibly rewarding.
BSAC's programme of events for 2022 lists all the instructor training courses available, from the ever-popular Instructor Foundation Course through to National Instructor.
Becoming an instructor also means you can help bring on the next generation of BSAC divers while adding a whole new dimension to your own scuba adventure. Now that's a New Year resolution worth raising a glass to!

The BSAC network is working together to keep people connected to the sport. With online training, special interest webinars, competitions, support to clubs and the trade, and much more...we'd love you to join us.