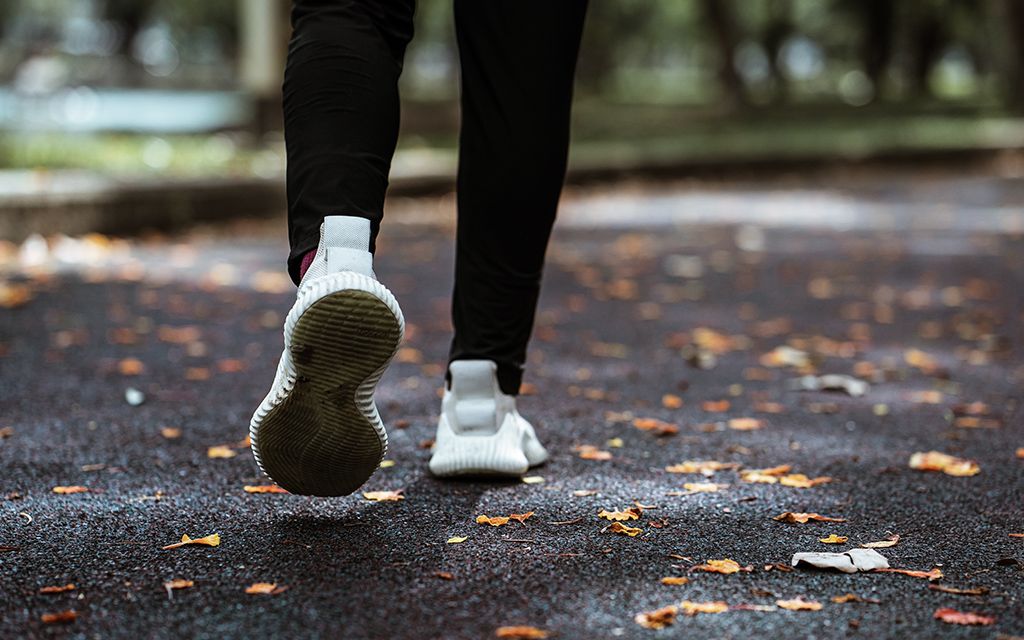 During lockdown, physical fitness for diving will decline and we can all benefit from building up fitness and stamina prior to returning to the water after a break.
The best physical preparation for an activity such as diving is to actually go diving or at least get in the water but unfortunately, swimming pools are not currently accessible.
If you have already started to work on or maintain your fitness levels, well done! The suggestions below may provide you with some alternative options to add to your existing regime. Alternatively, if you have other ideas that would help, please share them with us!
If you are yet to start or looking for a change, here are some ideas to get you started:
1. Get out and about
Under lockdown restrictions, you are allowed to leave your home once a day for the purpose of exercise and so the first piece of advice is to make the decision to take some exercise. Whilst the options may be limited (walking, running, cycling), any physical activity will be beneficial as is being outside in the fresh air.
2. Start slowly and build-up
It is important that you start off slowly and build on an initial foundation. It is especially important during the colder weather to dress appropriately for the conditions and begin at a slow, comfortable pace before building up to powerwalking or running, for example.
Apply the same principles of building up slowly once you get the opportunity to return to diving.
3. Monitor your progress
Progression is a key element of diver training and involves starting from a known base and building in small steps towards the final objective.
Identify an exercise activity that suits you and make a [simple] record of your starting point (for example, I walked for 30 mins and got to the local garden centre and back). You can then either increase your time or monitor the distance you achieve in the same amount of time as you build your strength and stamina.
There are means of tracking and monitoring your time, distance and speed using mobile apps (such as Strava), which can help you monitor your progression.
4. Share the experience
Sharing the exercise experience helps you to maintain enthusiasm, as well as monitoring progress. You are currently allowed to meet with one other person outdoors whilst exercising but that doesn't need to be a limiting factor.
If you are using an app to track your routes you can share your exercise sessions (routes and stats) with others. You could start a support group with other members of your club or start a group and invite other BSAC members to join via Facebook or other social media channels.
5. Build a routine
As you start to increase your physical activity, try to build a routine to formalise your exercise. Having reasonably fixed times will minimise the temptation to skip a session just because the weather isn't particularly inviting. To misquote a famous Scottish comedian, "There is no such thing as bad weather, only the wrong drysuit".
6. Make small changes
You can make small changes to your daily routine as well that can contribute to building fitness. Try setting a timer so that you stand up and move around every 30 mins or so (if you have a Fitbit, this is really easy to set up!) to add to your daily step count and keep your muscles supple.
If you use headphones to take phone calls, try standing up and pacing around whilst you talk. Lunch breaks are a great time to schedule a dedicated exercise break.
7. Pace yourself for your own ability
It is worth considering the impact of your age group and usual physical capabilities. In the early stages of life, it is easier to push yourself harder and with perhaps less structure as physical recovery can be quicker.
A lesson to be learned from some more mature elite athletes is that they are able to perform well against their younger competitors because they train smarter and use their experience more.
8. Hobbies can be active too!
Gardening or home DIY can contribute significantly to not just our physical wellbeing but the sense of achievement can also benefit our mental health and improve our personal environment. You can also use your outdoor exercise to develop further interests.
9. Use other resources
There are a wide variety of internet resources available to support increased activity. Those recommended by health authorities including the NHS are an especially reliable place to start, but look for a system that suits you.
10. Remember the objective
Don't forget that you are doing this to help you return to diving safely and to enjoy that diving experience. That needs to remain your ultimate goal and the true reward for the effort you are putting in.
The BSAC network is working together to keep people connected to the sport. With online training, special interest webinars, competitions, support to clubs and the trade, and much more...we'd love you to join us.