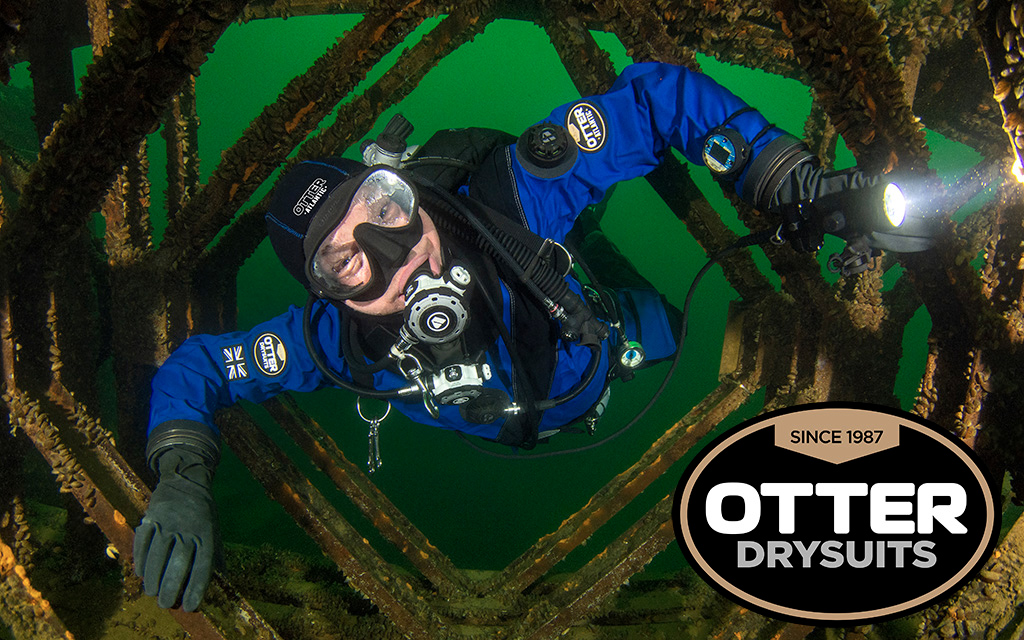 If your drysuit is looking a little past its best after being in storage or you simply fancy treating yourself, then check out Otter Drysuits's fantastic discount offer for all BSAC members.
BSAC kit partner Otter is continuing with its 10% off the RRP of its Atlantic and Britannic MK2 Telescopic suits. And this offer is exclusively for BSAC members, adding to the money you can save as part of your membership.
Bradford-based Otter has been a leading specialist in made-to-measure drysuits for over 30 years and is a popular choice for UK divers. With customer service at the heart of the business, their drysuits are durable, flexible and comfortable to wear.
And, with two of Otter's membrane drysuit bestsellers – the Atlantic and Britannic MK2 Telescopic – covered by the 10% discount for BSAC members, you now have even more reason to consider adding to your dive kit collection!
How to get your exclusive 10% discount with Otter
Open to all current BSAC UK and overseas members, you can take advantage of the Otter 10% deal when buying an Atlantic or Britannic MK2 Telescopic drysuit online. Simply complete the MTM form, including your BSAC membership number, when submitting your drysuit order.
Save more as a BSAC member
From scuba gear, diving holidays and diver insurance to everyday purchases on food, online shopping and retail with BSAC Plus – check out our full range of BSAC member discounts today.