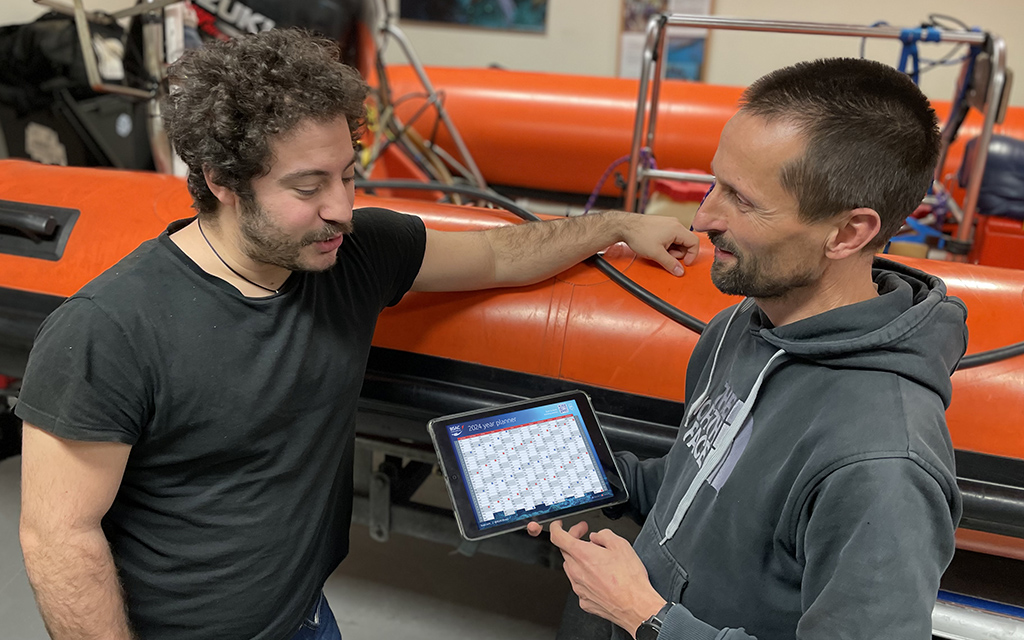 The ever-popular BSAC year planner is now available for 2024, enabling members and clubs to start organising for the year ahead.
As well as space to add notes the planner shows spring and neap tide information throughout 2024, so trips can be planned accordingly.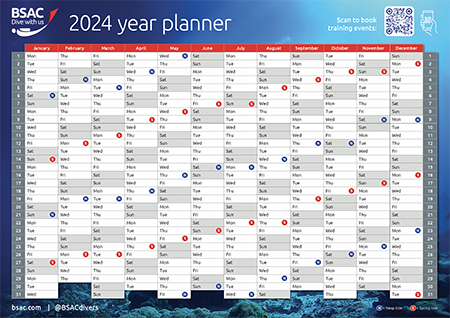 With the tides for a full 12 months, the planner is really useful for mapping out both individual member and club's dives for the new diving year.
The PDF can be printed off in either A4 or A3, perfect for the dive club noticeboard. We've also created the planner in larger sizes – A2 and A1 – which can be sent to your local printers or copy shop if you need a large size.
All sizes have the option of with or without printing marks and bleeds.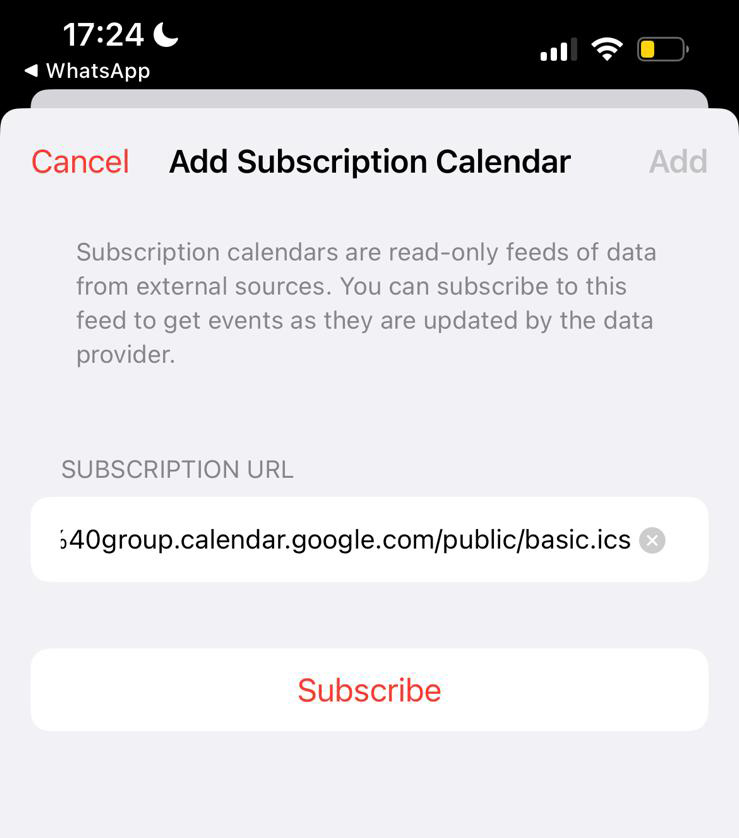 Digital subscription calendar
New for 2024 is a shared 'subscription' calendar featuring all spring and neap tides, which is provided for smartphones, iPads and shared calendars on desktop computers. Subscribing to this calendar called 'BSAC year planner' will place spring and neap tide information directly into the calendar on your device.
Anyone who no longer wishes to see the calendar can unsubscribe and remove it at any time.
Note: spring/neap tide information is provided as an approximation only for long-term planning and those organising a dive trip should check and plan for local tides as part of their standard safety preparation.