Photo - Alison Mayor surveying a Sherman tank taken by Frédéric Osada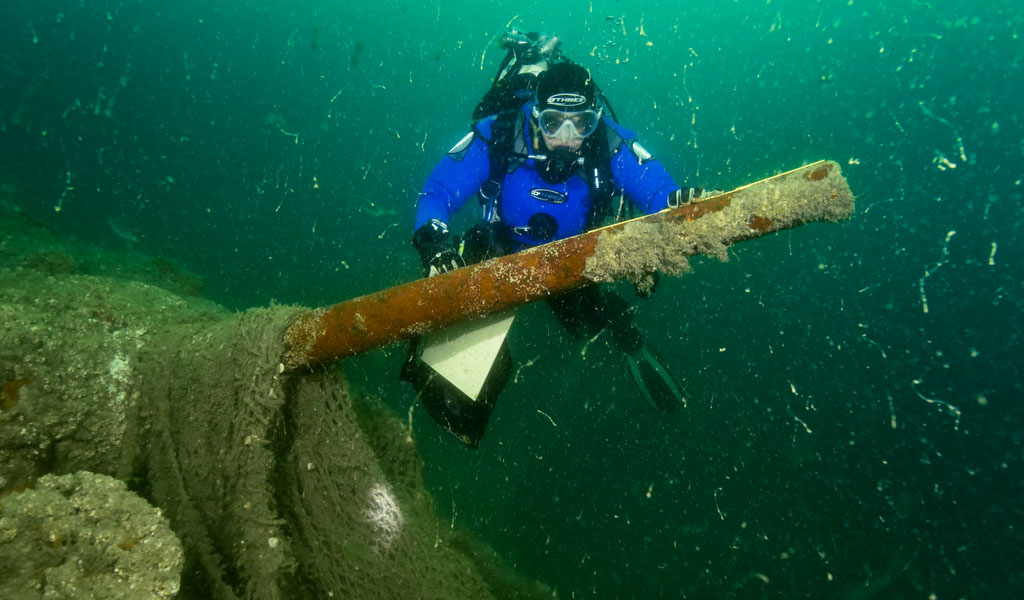 Two members of Southsea SAC have been working with a French survey team in a bid to get the wrecks of the Normandy invasion recognised as a UNESCO World Heritage site.
Southsea's Diving Officer Martin Davies and Southern Region Expeditions Officer Alison Mayor have recently returned from a week aboard the French Survey vessel 'André Malraux' surveying wrecks from the D-Day landing. The team have been gathering essential data to support the French application for UNESCO recognition by documenting over 120 wrecks associated with the Allied invasion.

The pair were invited to take part in the project following their work in 2017 to survey the wrecks of the Banc de Cardonnet, which will also contribute to the World Heritage site application.
Photo - The Andre Malraux at sea taken by Martin Davies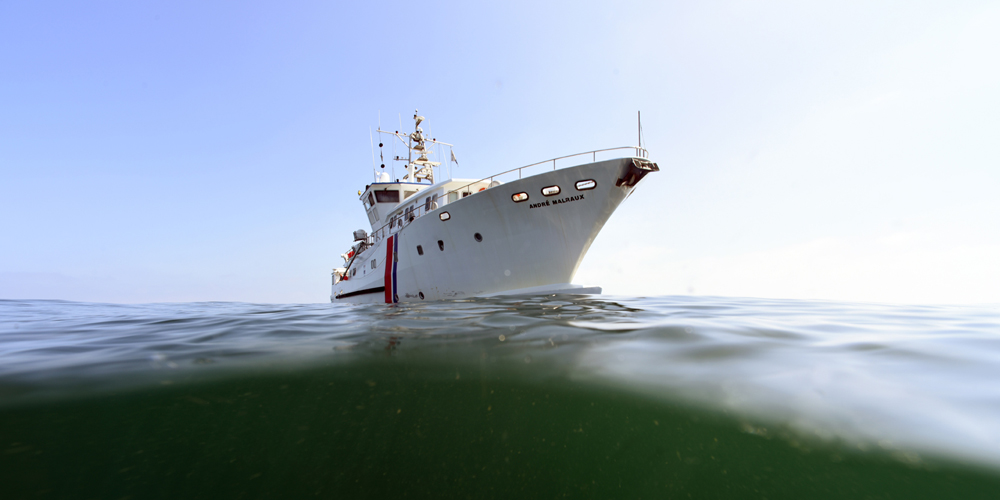 Martin said it was an enormous privilege to have been invited to join the survey team. "It was amazing to see the ship's state of the art multi-beam sonar technology in use and to join the team of divers to record selected sites using photogrammetry and diver observations."

The survey is being conducted by the French Department for Underwater and Undersea Archaeological Research (DRASSM). Expedition leader Cécile Sauvage thanked the two BSAC divers for their contribution to the project.
A few more sites have been documented during this week and every piece of new information helps us better understand this important event in the context of our UNESCO project.
BSAC members can add their support to the World Heritage site application for the Normandy beaches and wreck sites


Want to support BSAC campaigning for divers? The more members we have, the stronger our voice is.
Send your postcode to membership@bsac.com and we'll help you find the right scuba club for you. Or if you fancy a chat call us 0151 350 6226 (Mon - Fri, 9 - 5:30).
You can also join BSAC online today.