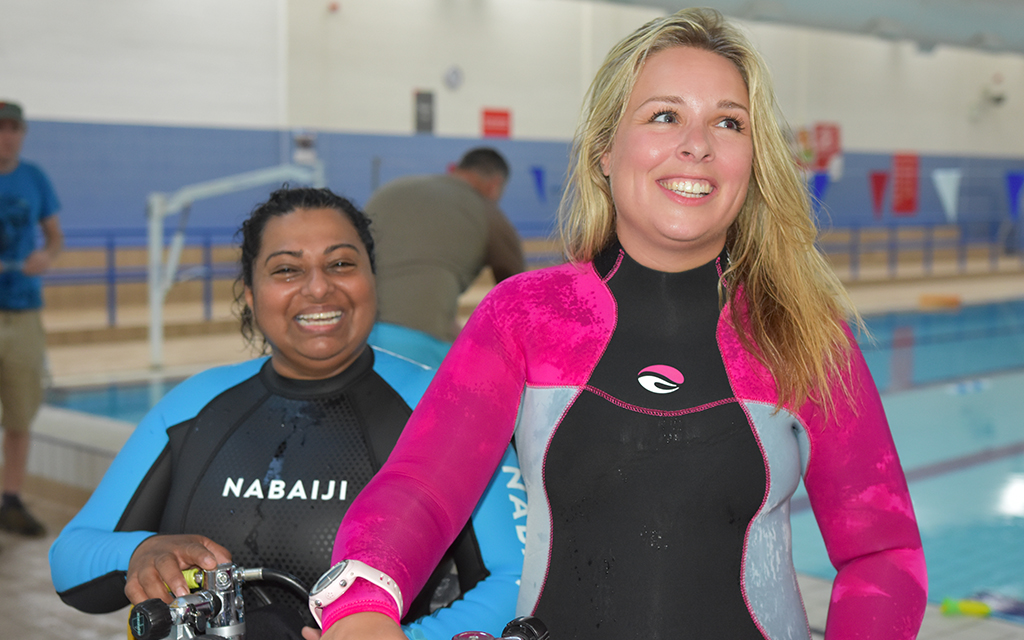 The last 18 months have taken their toll on us all in different ways but getting out in the water could boost your post-pandemic mental health.
The effect of the Covid-19 pandemic has been far-reaching and the isolation of the last year and a half has certainly made us reflect on what is most important to us. For many, the lack of support, human interaction and sense of normalcy has hit hard, making our physical and mental health that much harder to manage.
According to mental health charity, Mind, 60% of adults and 68% of young people have stated that their mental health has got worse during lockdown. While this is on the whole unsurprising, we should now be taking the time to recoup and reenergise and that's where diving and snorkelling comes in.
Scuba diving and snorkelling for your mental health
Struggles with mental health affect one in four adults in the UK in any given year, and while it is often brushed off, it can be just as limiting as an issue with your physical health. The good news is that scuba diving and snorkelling can have a tremendous impact on boosting self-esteem and reducing stress and tension.
Learning a new skill is good for your wellbeing
Learning to scuba dive or progressing your training is a great way to take you out of your comfort zone and learn something new, as well as connecting yourself with your mind and body. As your physiological presence is so key to understanding scuba diving, you connect more with how our body functions and reacts while learning. This can be very centring and grounding (despite being in the water).
Scuba diving and snorkelling is physical exercise
While a low-impact sport, the physical benefits of scuba diving and snorkelling are many. Despite often moving slowly underwater or on the surface, you're constantly swimming and using core muscles to keep trim (horizontal and streamlined). Turns out, you're actually doing a lot more than you thought you were doing!
Connect with the BSAC community
All of these things don't even take into account the huge benefit of connecting with other people and socialising. The BSAC community is huge, with clubs across the UK and overseas. Within a BSAC club, members are part of a ready-made support network.
But that's not all, even as a Direct member (a member directly with BSAC not via a club), you can still receive a wealth of support from BSAC HQ, take part in regional and national events, and even hook up with BSAC clubs if you happen to be in the area (maybe on a staycation)!
The BSAC network is working together to keep people connected to the sport. With online training, special interest webinars, competitions, support to clubs and the trade, and much more...we'd love you to join us.