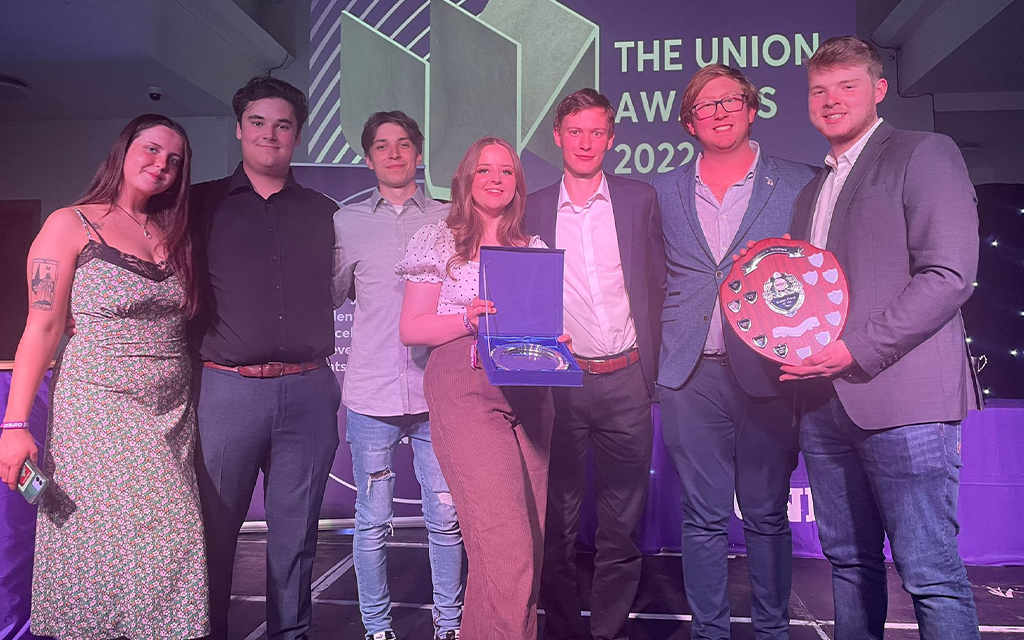 A BSAC university club facing a post-Covid 'make or break' future has become the University of Portsmouth's Student Group of the Year.
UPSAC (University of Portsmouth Sub-Aqua Club) scooped the title at the university's recent Student Union awards.
The accolade follows an intensive year of rebuilding for the university club, which had seen its membership hit hard by the impact of the pandemic.
UPSAC President Elliot Murdock said the award was an unexpected bonus for the club after a full-on year.
At the start of the 2021/22 academic year, it was make or break for the club. Our membership had dropped to numbers not seen in decades. As a committee knew we could not just get back up and running but needed to get UPSAC thriving.
The club's efforts to get back on track included grant applications for new kit, raising money through kit sales, and boosting their instructor capacity through BSAC's Sport England-funded instructor development project. They also embraced the diving season, racking up over 1,000 dives on club dive trips from Oban to Pembrokeshire and Cornwall.
The club's efforts to return to full health also brought them a nomination in the University of Portsmouth student union's annual awards. On receiving the Student Group of the Year award, Elliot said it was a surprise tribute to the UPSAC's efforts over the past two years.
We didn't expect anything on the night, so this is a fantastic reward for the club. Membership this year has peaked back to its old levels, and we have made a strong effort to ensure we can retain members, hopefully building the club gradually over the next few years.

In the meantime, we plan to go diving at least once a week for the next three months, and we are so excited!
The BSAC network is working together to keep people connected to the sport. With online training, special interest webinars, competitions, support to clubs and the trade, and much more... we'd love you to join us.