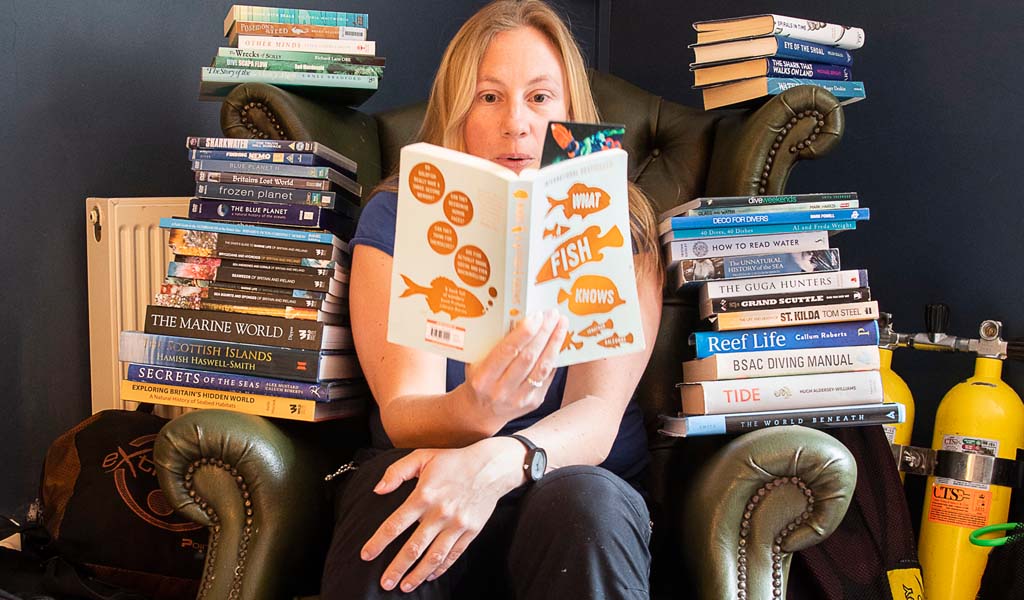 Kirsty Andrews reflects on her time in lockdown, an opportunity to catch up with tasks but also in which to celebrate the ties that bind UK divers.
2020 has, so far, been a year to remember. A uniquely challenging time. A year that is not likely to feature heavily in my logbook, based on current trends. I have no doubt that among our diving community there are those who have been more heavily impacted than others; some that have been soldiering on throughout the crisis, whether in a medical capacity or other critical roles to keep the world turning.

Tragically, some of our number will no longer be with us before this finishes. I also worry in particular for those businesses in the diving industry that we all rely on, and how they will weather this storm. I for one will be booking up trip after trip as soon as I am allowed - not just to scratch my diving itch, you understand, but to support my diving brethren.

I'm in the relatively lucky position that, other than checking that potentially vulnerable family members are okay, my main responsibility over the past seemingly endless weeks has been to shut myself away and comply with the guidance. In an effort to appear positive and reap the so-called 'benefits of lockdown', I made myself an aspirational to-do list.

Top of it, clearing out my shed, a.k.a 'the retirement home for diving kit'. A tough task, that one. Also on the list, giving all my kit a proper inventory, inspection and service of sorts. My main dive kit and camera gear rarely has a chance to fully dry out over the year and absolutely not in the spring and summer months. It's certainly never previously achieved its current level of crusty dried-out solidity, so a bit of TLC will not go amiss.

We all also have that pile of random bits of bungee, leftover neoprene, clips and sundry other useful bits and bobs, which 'might become useful' at a critical moment. In my case, it's several piles secreted around the flat. Time to rationalise. Other, more achievable goals on my lockdown list include watching all diving-related films available (however comically bad) and actually reading the gently overflowing treasure trove of diving - and natural history-related books on my coffee table and its environs.

It's been a source of cheer to see how the diving community has pulled together during this time. We've put a brave face on things and proved ourselves to be a resourceful bunch. BSAC has hosted diving lectures - I probably would benefit from revisiting my Advanced Diver ones (something else to add to the list). They've also got a list of special interest webinars on the BSAC site - from cnidarians to the delights of Malin Head - which I was a little late in discovering but many are recorded for posterity, so I'm playing catch-up. There's no shortage of webinars, quizzes, and opportunities to reach out and show we care for one another. Keep it up, everyone, and we will have our time in the sun and on the seas again.


BSAC members save £££s every year using BSAC benefits.
Join BSAC today and start saving on everything from scuba gear, diving holidays and diver insurance, to everyday purchases on food, online shopping and retail with BSAC Plus. Click to join BSAC today.
This column was originally published in SCUBA magazine, Issue 104 July 2020.
Images in this online version may have been substituted from the original images in SCUBA magazine due to usage rights.