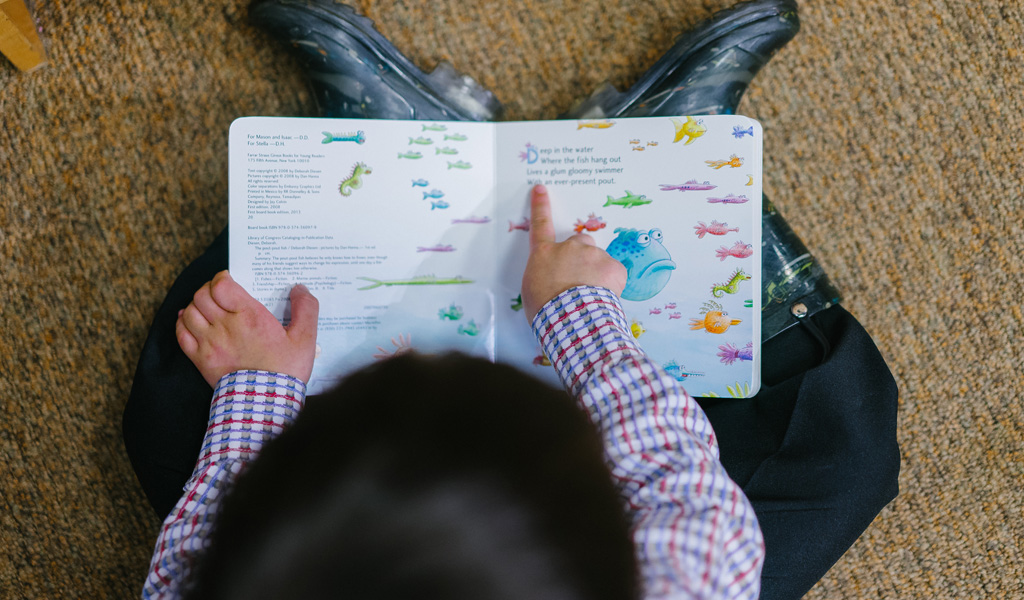 If you have children at home or have grandchildren in another home and would like to get them enthused in the underwater world, here are some activities you may like to try. Many of these will be equally entertaining for grown-ups without kids!
Keeping children busy and happy – and making sure they're not plonked in front of a screen too much is not easy. There are lots of resources out there to support parents through lockdown, but as a diver or snorkeller yourself we thought we'd give you a few ocean-related ideas to go into the pot. If you have any suggestions we could add to the list please let us know.
Little ones
You may have discovered this already but BBC's Octonauts is fantastic and available to watch on BBC iPlayer. Pre-schoolers can join the adventurous team of underwater explorers as they dive into action, rescuing all sorts of amazing sea creatures and trying their best to protect the ocean. Octonauts provides a surprisingly useful marine education for adults as well as the kids!
The BBC also has a dedicated underwater online section with video clips, games and songs from all of CBeebies' underwater-related programmes.
Kids love sharks do do do do do…Check out the free resources on the Shark4Kids website. You can download free colouring charts and craft activities.
Read picture books to your kids that will inspire them to want to protect our oceans. There are some beautiful books out there so Google away. A few of our favourites:
First Big Book of the Ocean by Catherine D. Hughes
Manfish: A Story of Jacques Cousteau by Jennifer Berne
Life in the Ocean: The Story of Oceanographer Sylvia Earle by Claire A. Nivola
Shark Lady: The True Story of How Eugenie Clark Became the Ocean's Most Fearless Scientist by Jess Keating


Bigger kids
Work your way through BBC's stunning and thought-provoking Blue Planet and Blue Planet II series' on the BBC iPlayer. A great thing to do with your kids if you have the time. (Also suitable for over 12s of course!).
It will cost a few pounds per month but why not adopt a sea creature with one of the conservation charities? They come with great packs to engage and educate children. You could adopt a turtle with the Marine Conservation Society, various sea creatures with WWF or adopt a shark (various species options) with the Shark Trust.
From the age of 12 things can really get exciting as at 12 children can start scuba diver lessons with BSAC's entry-level Ocean Diver course. All they need to do is join BSAC and then visit the online learning hub to start their Ocean Diver theory lessons online.
Check out National Geographic Society's free online conservation courses. Developed by United for Wildlife and Zoological Society of London, National Geographic Society is offering Exploring Conservation, a free six-course wildlife conservation series aimed at educating everyone about the importance of conservation and how they can get involved. All are interesting but the one to note for us is the Ocean Challenges and Solutions.
Check out the National Oceanic and Atmospheric Administration (NOAA) virtual dive gallery. Take virtual tours of marine sanctuaries and ocean habitats with a collection of 360-degree images.