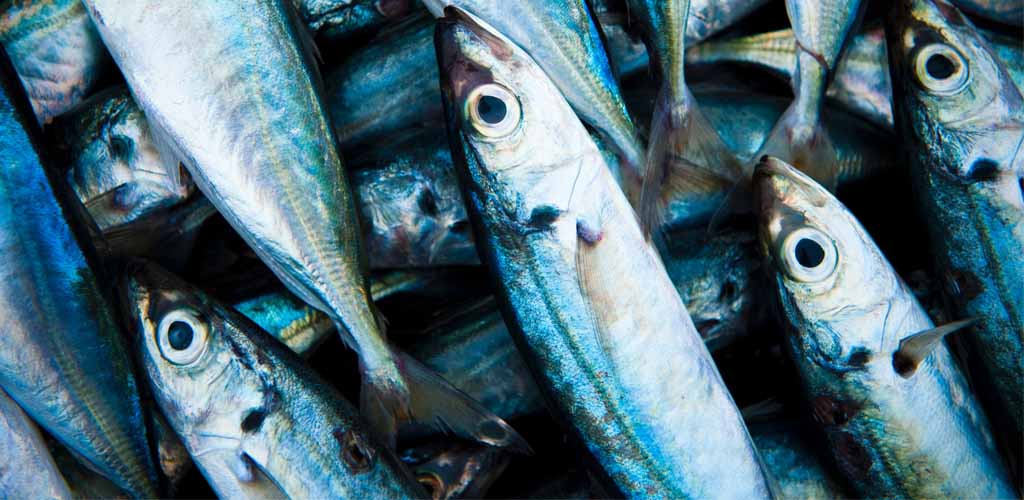 Latest Marine Conservation Society seafood ratings highlight why consumers must demand more information
Seafood is a tasty and popular choice whether chosen off the menu, at the supermarket or down the chip shop and consumers are increasingly aware of the need to buy sustainably.

But, in the absence of clear labelling, working out if you're making the best choice for fish stocks is a real minefield says the charity that publishes the online Good Fish Guide – the Marine Conservation Society (MCS).
The key to making the right seafood choices
MCS says the key to making the right seafood choices is understanding what it is, where it is from and how it is caught or farmed, and using the charity's Good Fish Guide website, app and pocket guide is the only way to get the full story on seafood sustainability.

The latest version of the guide, published today, shows how important it is for consumers to take the time to use the tools on offer to make sustainable choices when it comes to choosing fish.

The guide uses a simple 5-step rating system to identify fish sustainability - where 1 is the Best Choice and 5 is a Fish to Avoid.



For instance, lobster, popular in a thermidor or served on its own with salad trimmings, may sound like a safe bet if the label says (though likely it won't) that it was pot caught off the south west coast, but in fact this is rated 3 and an OK (yellow) choice with some room for improvement. But other lobster fisheries around Scotland, Wales and England are generally over fished with no catch limits, and there is no protection for egg-bearing females, in Wales and Scotland. This leaves animals from those fisheries rated as ones you need to consider carefully before eating (rated 4 - amber – requires improvement) as they are some way from being sustainably caught and require significant improvements to the fisheries.

Bernadette Clarke, MCS Good Fish Guide Programme Manager says:
Choosing sustainable seafood is a complex issue not helped by a lack of clear labelling on most seafood products. That lack of information means that consumers need all the help they can get. Using the Good Fish Guide will point people in the right direction and start the sustainability conversation with the fishmonger or restaurant. If consumers can start asking 'Is that sustainable?', seafood suppliers will need to have an answer.
Other popular seafood with updated ratings in the latest Good Fish Guide are -
Squid,

now a trendy starter on many menus and available at the seafood counter and freezer sections of larger supermarkets, are also a mixed bag when it comes to consumer choice. Eleven squid fisheries have either been updated or rated for the first time in the 2018 Good Fish Guide and whilst jig caught squid – a highly selective method – from the English Channel and Scotland are

3 rated (OK)

, elsewhere, squid have a

5 rating

due to a combination of factors including limited stock assessment and poor management - making them a

Fish to Avoid.

Dover sole,

often seen as a bit of treat eaten only in

high end

restaurants, is actually a

green rated (2 Good Choice)

fish for all from the western English Channel, Cornwall or Marine Stewardship Council (MSC) certified from the North Sea. But if the sole on your plate comes trawled from the Irish Sea, or electric-pulse trawled from the North Sea, then it shouldn't be on your plate at all (rated 5, Red).

Haddock

is a fish shop favourite and the newly rated Rockall fishery has been

rated 1

for the first time by the Good Fish Guide meaning it's a great, guilt-free

'Best Choice'

. Haddock from the North Sea and West of Scotland have improved from

3 to 2

meaning it can again be considered a

Good Choice

after fishing pressure has continued to

reduce andthe size of the stock

continues to increase.
However, if you shun fast foods assuming a fish burger may be nothing more than the scrapings off the factory floor, think again. Fast-food giant McDonalds uses
Alaskan Pollock
in its Filet O Fish and a quick glance at the Good Fish Guide reveals this is a
'Best Choice' rated 1
and is MSC certified.
MCS says it's vital that the public, chefs, retailers and fish buyers keep referring to the Good Fish Guide website, the Pocket Good Fish Guide or the app version on iPhone or android, to ensure they have the most up-to-date sustainable seafood advice.
MCS sustainable seafood work is supported by players of People's Postcode Lottery.
Hazel Johnstone, Senior Programme Manager within the charities team at People's Postcode Lottery, says:
With this guide, Marine Conservation Society is making it easier for people to identify where fish has come from and whether it's sustainable. This initiative, which players of People's Postcode Lottery have been supporting for the past few years, is helping consumers to make an informed decision before they buy seafood. The fact that the guide's available on different platforms makes it easily accessible, which is great.
MCS 5-step seafood ratings at a glance
Dark Green (Best Choice)

the most sustainably-caught or farmed fish.

Light Green – (Good Choice) indicates sustainably-caught or responsibly farmed fish.
Yellow – (OK) indicates fish which are an OK choice, but require some improvements.
Orange – (Requires improvements) indicates fish which are some way from being sustainably caught or farmed and require significant improvements. We recommend that you seek alternatives where you can.
Red – (Fish to avoid) Indicates fish from the most unsustainable fisheries or farming systems. We recommend avoiding these fish (Or encourage businesses to establish a credible improvement project).
Interested in learning more about our Marine Life and seas in the UK and around the world? Check out BSAC's Marine Life Appreciation Course - view course here.
Fancy this course but not yet a BSAC member? Let us help you find your local BSAC club today. Please email hello@bsac.com and we'll send you your three nearest scuba clubs. Or if you fancy a chat call us 0151 350 6226 (Mon - Fri, 9 - 5:30).