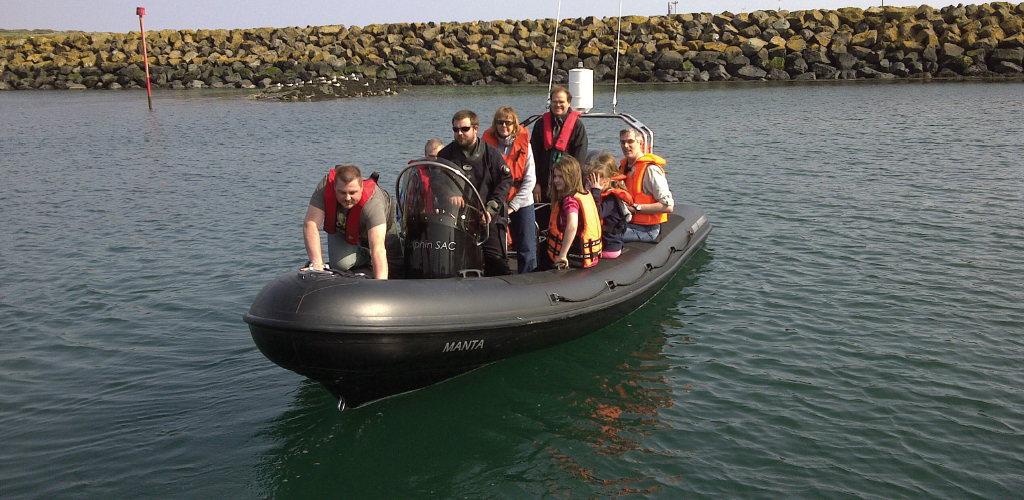 Injections of grant funding can have a very positive effect on a dive club's vitality. We spoke to seven clubs who have applied successfully, and compiled their best advice into a ten-step plan for winning grants.
Step 1
Be clear on what you want the funding for. Do your research before you start.
Devise a project and a realistic budget, then check what funding streams will be best. Make sure you read the funding's body's guidance on applications, more than once.
Gary Davis, Kendal & Lakes SAC
Don't aim too high, be realistic.
Alan Flemming, Sutton Coldfield
Know the objectives of a particular grant fund – research what type of activity and outcomes a funding body is looking for.
Becky Collins, Severnside SAC
Find out what levels of grants are available. We have had a lot of success with grants of less than £1,000 – less committees review them so they are less likely to be rejected.
David Wilson, South Northants
Step 2
Get your team together but make sure you know who's in charge!
Although it is best to have an individual as the main contact to liaise with the granting body, having a strong team is essential. The amount of work required for grant applications is unbelievable.
Connor McGrath, Dolphin SAC
Get as many people as possible to decide what the project is going to be. Thereafter delegate to one or two people to devise the budget and complete the paperwork.
Gary Davis, K&L SAC
The general principles of the application should be put together with the general backing of the entire club, but the application process itself is best led by an individual or a small team – too many cooks spoil the broth!
Becky Collins, Severnside SAC

Step 3
Be sure you are eligible for the funding body you are applying for.
Check eligibility and ensure you meet all criteria. You need to be very careful that your aims meet those of the funding and that you have a plan to meet the criteria. For example, if it is a development grant, targets need to be measurable and achievable, as the granting body will check in over the next number of years.
Connor McGrath, Dolphin SAC

Step 4
Ensure your application is clear and concise…and complete
Avoid too much techno-babble (easy to do with diving!) in your application, the people awarding the grant are probably NOT divers.
Gary Davis, Kendal & Lakes SAC
Keep it simple and show that there is a need for the club and the community.
Alan Flemming, Sutton Coldfield
Ensure you have all the documentation you require before you submit your application otherwise there may be delays in the assessment process.
Leeds University Union SAC

Step 5
Know your numbers… and make sure they add up!
As well as presenting start-up costs of a project that the grant fund will go towards, prepare projections of additional income (for example, extra membership attracted as a result of having a new boat) and expenses (costs of repair and depreciation of new equipment) that can be anticipated as a result of a grant award.
Becky Collins, Severnside SAC
Have a realistic budget, including VAT, carriage and a small contingency sum.
Gary Davis, Kendal & Lakes SAC

Step 6
Show your project has impact and wider benefit as well as offering value for money.
If at all possible, try to make the purpose of the grant beneficial to the wider community, and not just limit it to your own club. For example if the grant is for equipment, make sure that it can be used to offer try dives for local clubs or community groups. The more people to benefit, the better your chances.
Paul Downes, Wight Dolphins

Step 7
Be prepared to put in the effort and don't underestimate the amount of work involved.
Without help, it was initially very daunting filling in some of the questions which required long wordy answers. I enlisted the help of other club members, and between us we were able to tackle them.
Paul Downes, Wight Dolphins
The first application is always the hardest to pull all the supporting information together but once done, the majority of information can be recycled for other applications.
David Wilson, South Northants

Step 8
Build contacts at the funding body and keep in touch.
Always keep in touch with the grant body as, if you are unlucky enough to be let down by a supplier – as we were – you can talk to them and let them know what has happened. They will more than likely understand the problems that can arise, as we live in the real world.
Connor McGrath, Dolphin SAC
Our local council had a sports development officer whose primary role was to assist local clubs with funding. He had lots of experience with grant applications and was a massive help.
Paul Downes, Wight Dolphins

Step 9
Be prepared to wait…
Be patient: if the grant administrators telephone asking (what you believe to be stupid) questions, then you are being seriously considered.
Gary Davis, Kendal & Lakes SAC
Make sure your delivery plan is based on the following year's expectations, as it can take some time for the grant application to be processed.
Leeds University Union SAC

Step 10
…but then be prepared to be successful!
If your project outcomes match that of the grant fund objectives, obtaining the grant funding is the easiest part of the process. Delivering the project on time, resolving technical difficulties and controlling the spend proved much more demanding. For us, the application process was relatively straight forward; the real work began once the grant was awarded – make sure you round up volunteers to help and split the delivery of the project up.
Becky Collins – Severnside SAC
There is a lot of work involved. Spread it around and keep at it. To put a figure on the time involved - there were approximately 250-300 man hours went into the whole process!
Connor McGrath, Dolphin SAC

Read more about clubs 'Grant success stories'.