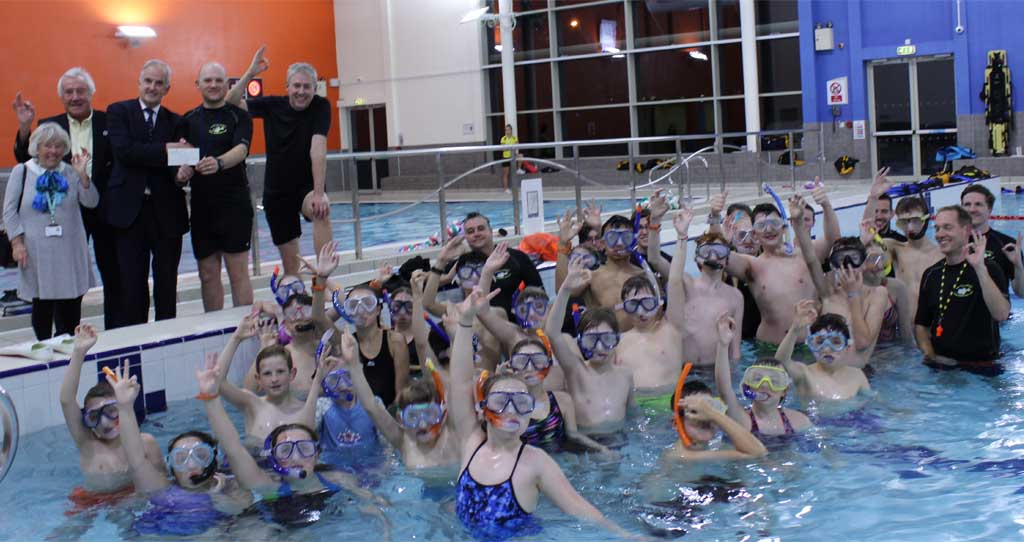 BSAC has pledged to get more children into snorkelling and scuba diving as part of a new multi-agency drive to get young people active. The Kingston and Elmbridge Junior Snorkellers (KEJSC) are delivering this pledge locally thanks to the generous support of grant funders for new equipment.
KEJSC was selected out of almost 1,300 entries for a Cash 4 Clubs award of £500, to add to funds already given by Surrey Playing Fields Thames Water and Elmbridge Borough Council for their 'Get Kids Active' project.
The equipment now makes snorkelling far more affordable for new members and increases the range of activities for existing members – keeping them active and learning. The diver propulsion vehicles also make snorkelling more accessible to less abled divers including the club's senior instructor who suffers mobility issues.
Nick Stevens, KEJSC Diving Officer was delighted after receiving the news that their club was amongst the 2018 winners for cash 4 clubs and said
I have been involved with snorkelling for well over 30 years and it's always a struggle with second-hand equipment for new members. Now join us and trying snorkelling isn't expensive – just rewarding and great fun.
Robert Evans, Chairman of the Surrey Playing Fields Association met the Junior Snorkellers personally to award them a grant and commented
the Surrey Playing Fields has supported numerous sports clubs and individual for 90 years. This is the 1st snorkelling club and we are proud to help such a great activity for young people.
Naomi Totten, Spokesperson for Paddy Power Betfair - who finance Cash 4 Clubs said
Sport plays a key role in building a strong sense of community, and we're pleased to have run them for the 10th year in a row. Supporting clubs and athletes at all levels, not just professionals, is extremely important to us, and we can see how our grants have a direct impact on a local level.
Support KEJSC with their latest grant application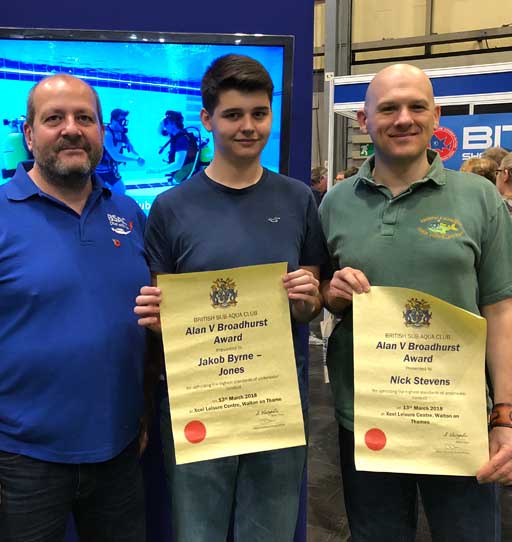 Young snorkeller Jakob Byrne-Jones recently received the BSAC Alan Broadhurst Award in October having rescued a fellow snorkeller.
Please help Kingston and Elmbridge Junior Snorkelling Club with their latest grant application for open water safety equipment voting for them at www.avivacommunityfund.co.uk/voting/project/view/4-1848
The 'skills for life saving' project is to get more children active and enable the experienced and trained snorkelers to develop more skills and remain interested in the sport as they grow older. With the enhanced skills training setting them up for the life-long transition onto sub-aqua diving, your vote might just be the best way BSAC members can invest in the future of Sub-Aqua Diving!

More information on BSAC activities for children and young people
If you need help finding a club please email hello@bsac.com and we'll send you your three nearest scuba clubs. Or if you fancy a chat call us 0151 350 6226 (Mon - Fri, 9 - 5:30).