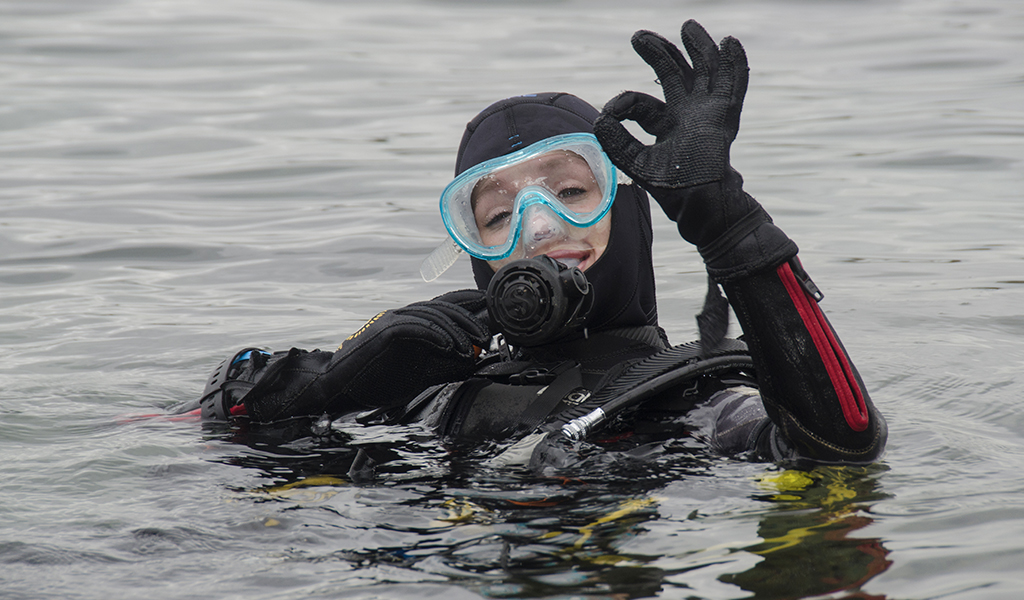 While the Covid-19 pandemic is ongoing, but restrictions are carefully relaxing across the UK, it is natural for divers to want to begin returning to diving and snorkelling. Now more than ever it is essential that any return to diving is appropriately cautious, planned, and properly prepared for.
BSAC has published extensive guidance to help support a progressive and safe return to diving within the easing restrictions but it is essential that first and foremost we all comply with government rules, which may vary with location, and continue to follow your training and Safe Diving.
All divers have a responsibility to themselves, their buddy, and the wider community to familiarise themselves with the guidance to ensure they can make informed decisions to protect themselves and reduce the risks of transmission of the virus.
It is worth at this point emphasising some of the broader implications of currently going shore diving in England. The press coverage for many coastal locations during the last week has highlighted the concerns of large numbers of people going to beaches. Whilst divers may not require lifeguarded beaches, access to more remote locations can present different problems (lack of mobile signal for example) and so emphasis should remain to dive even more conservatively than usual to reduce the need for demands on the emergency services.
It is also worth bearing in mind the implications of having to return home the same day, and so a lengthy drive to the coast to dive and then a similarly long drive home may not be a sensible or safe option.
Future developments
The UK government announced some changes for England on Thursday 28 May, including allowing up to 6 people to meet outside whilst maintaining social distancing. It is essential to recognise that this does not come into effect until Monday 1 June.
The devolved administrations are continuing their planned approach to relaxing restrictions and we will continue to reflect the respective situations in the guidelines. Currently, in Northern Ireland, all sporting bodies have been advised by Sport NI that not all outdoor sporting activities have been approved as part of step one and we are actively working with Sport NI to resolve this situation.
The Isle of Man has published a Notice to Mariners on Friday 29 May to include effective from 00:01 on Saturday 30 May:
Recreational (scuba) diving may be carried out by organised clubs in strict compliance with the guidance issued by the relevant governing body (BSAC/PADI).
Managed inland sites are working towards compliance with government guidelines to provide a safe environment for customers and staff to allow them to reopen. A number may reopen, with specific procedures in place, starting from 15 June. However, not all will reopen at that time and those in different locations (eg. Wales) will also need to comply with the respective local guidelines.
UK charter skippers are actively working to ensure they can put in place working procedures to ensure that once they are able to operate again they can comply with social distancing rules to safeguard customers and crew from the risk of spreading the infection.
We will keep updating on continuing developments.
Stay safe - dive safe
Jim Watson
BSAC Safety and Development Manager