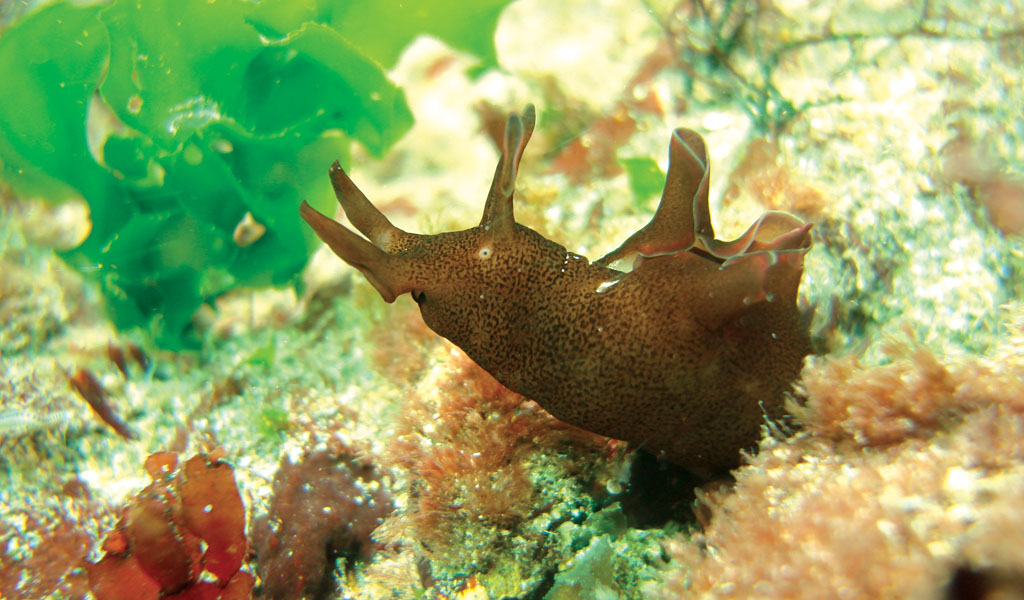 In this useful scuba diving guide to Outer Hope reef, South Devon, UK shore diving author and BSAC member Anita Sherwood shares her top tips with the diving community.
Outer Hope reef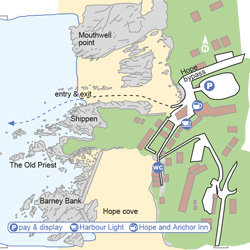 Outer Hope is a summer resort popular with walkers and beach-loving families, so during bank holidays the car park reaches maximum capacity. The short walk to the shore is relatively easy. From the car park, head down the slipway for a shore entry off the sand.

Start the dive by following Shippen Rock headland around, then head out to sea for greater depths. The beginning of the dive is over clean rippled sand with rocks contouring the cliff wall. Heading out to sea, the scenery eventually gives way to a labyrinth of gorges topped with kelp. As soon as you reach this
maze, crabs are more prevalent with plenty of large spider crabs clinging to rocky crevices. In April, all the rocks are speckled with a profusion of sea hares, all varying in sizes and feeding on the newly arrived seaweed growth.
Photo by Anita Sherwood - The entry point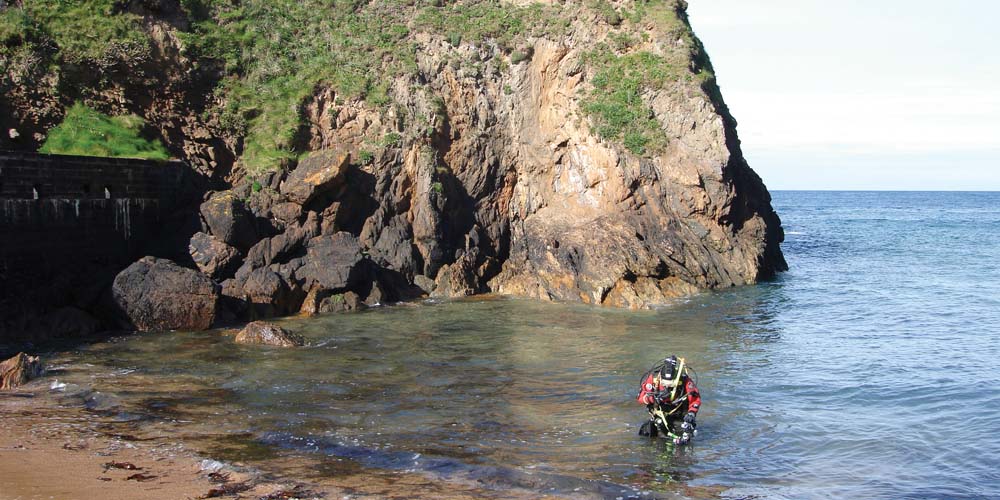 Location: Near Salcombe, South Devon
Directions: A381 Kingsbridge-Salcombe right Burleigh Lane, follow signs for Hope Cove, car park at Outer Hope
Sat Nav: TQ7 3HQ (nearest postcode)
Grid refs: SX675401
Lat: 50:14:46N Lon: 3:51:33W
Air fill: Indeep Dive Centre, 01752 405400, indeep.co.uk
Currents: Swell with NW, W winds
Hazards: Possible boat traffic and fishing line
B&B: Tanfield: 01548 561555
Campsite: Karrageen Park: 01548 561230
Pub food: Hope & Anchor: 01548 561294
Coastguard: Falmouth: 01326 317575
This UK Diving article was originally published in SCUBA magazine, Issue 105 August 2020.
Featured image by Anita Sherwood - Sea hares are common during spring

Anita is also the author of two beautifully illustrated, authoritative guides to UK shore diving, find out more.