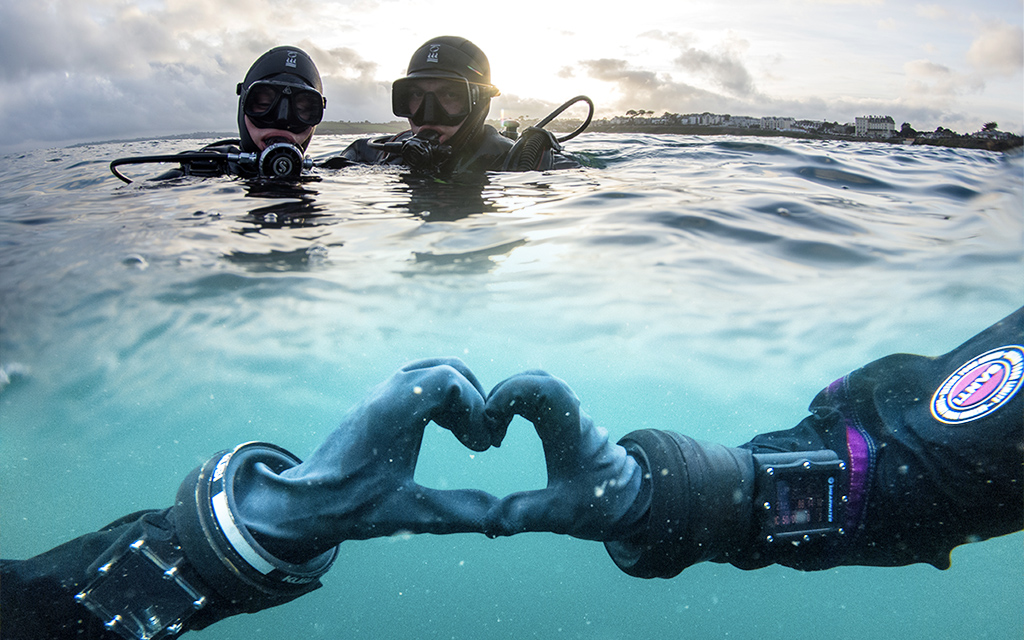 Join thousands of others around the UK in the #WaveOfHope. Together, with other organisations and communities, the aim is to flood world leaders with our calls for a better future.
World leaders will soon gather in Scotland for the UN Climate Change Conference of the Parties (COP26) – a much-anticipated conference for the climate crisis we are in - to decide the next steps that nations must take to protect our planet.
The summit is seen as crucial if climate change is to be brought under control. The meeting in Glasgow from 31 October to 12 November could lead to major changes. Up to 25,000 people are expected in Glasgow, including world leaders, negotiators and journalists.
To show decision-makers that we stand united in our hopes for climate justice and a cleaner, healthier ocean, we're joining our partner the Marine Conservation Society (MCS) in supporting the Wave of Hope campaign led by Crack the Crises – a coalition of more than 75 organisations from across the UK. The coalition is calling on global leaders to address the world's biggest crises and work together for a recovery that:
provides vaccines and healthcare for all
fights poverty and injustice
helps end the climate and nature crisis


We are in a climate and biodiversity emergency and life on earth is under threat unless we take action now. A healthy environment is integral to the sustained enjoyment of scuba diving and snorkelling for our members and to the longevity of our organisation.
So, let's join in and add our messages of hope!
How to join in
Add your own message of hope to a homemade 'hand' and display it in your window. Photos of these hands will be added to a gallery and shown at the climate summit so that global leaders can see that we stand united.
These hands represent a wave of hope and change, as more of us speak up and demand action for a better future.
To highlight how climate change and nature loss are impacting our ocean, we've created our own special wave that you can share on your social media accounts.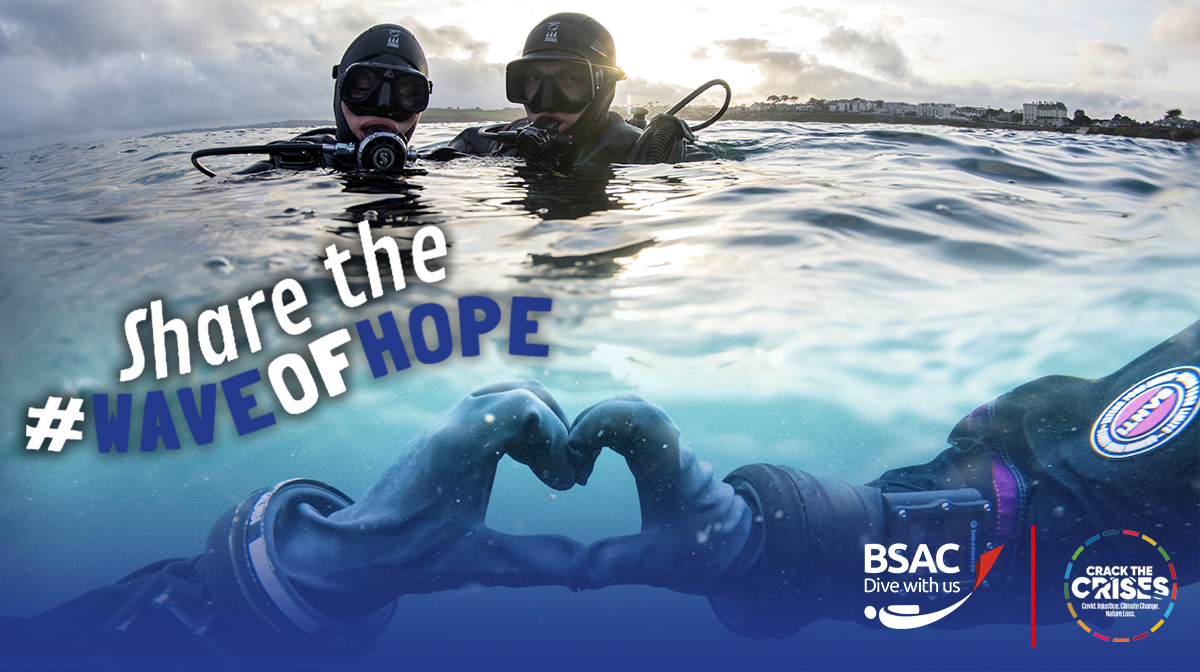 Right-click and 'save image as' to download our wave of hope graphic to share on Twitter, Facebook and LinkedIn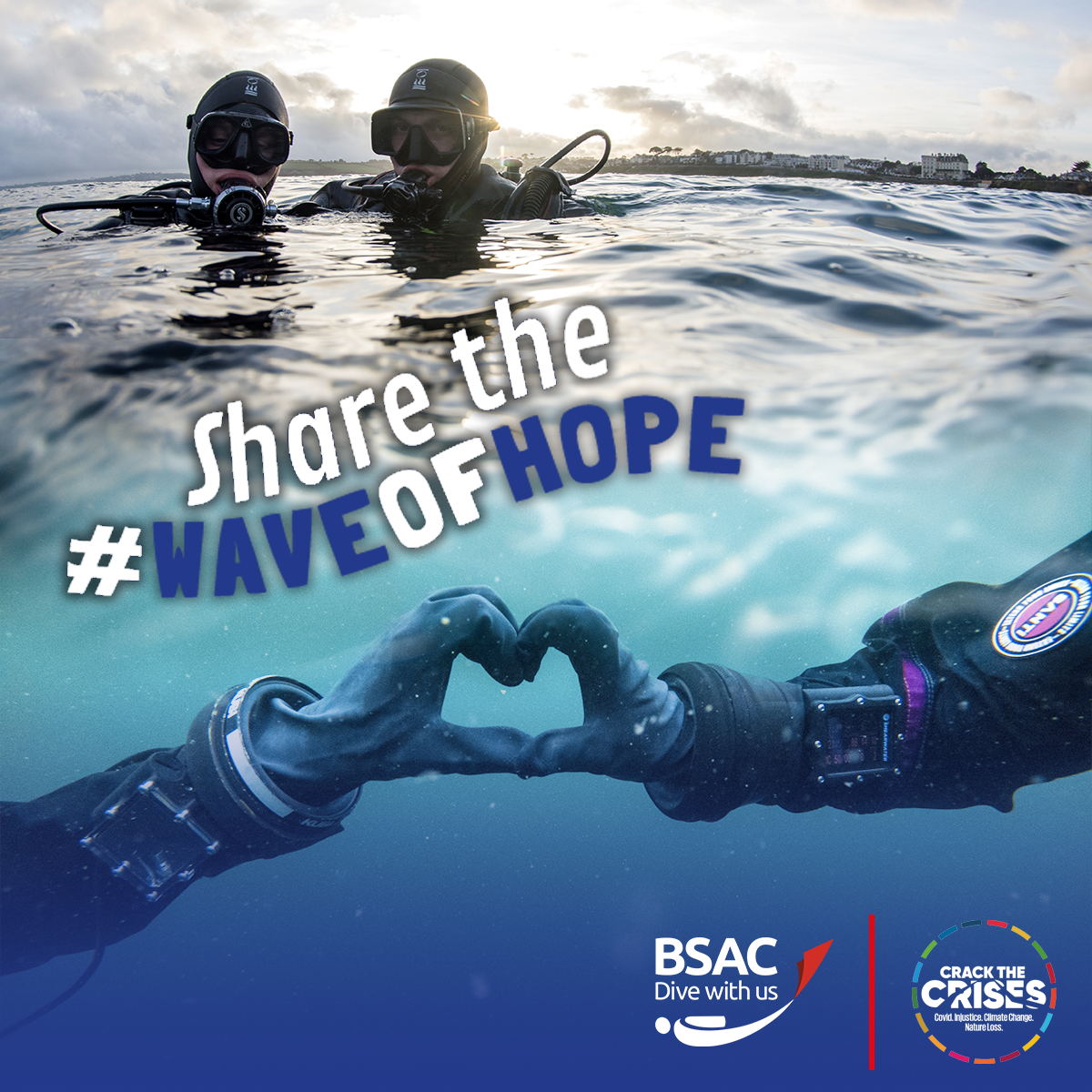 Right-click and 'save image as' to download our wave of hope graphic to share on Instagram
You can find everything you need to take part in the Wave of Hope supporter guide – which includes instructions, ideas, inspiration and templates.
Share your #WaveOfHope
Take a photo and share your masterpiece with us online – post your hand on social media with the hashtag #WaveOfHope and tag us #BSACdivers, upload it to crackthecrises.org/wave or email it to info@crackthecrises.org.
What will be decided at COP26?
For COP26, 200 countries have been asked for their plans to cut emissions by 2030.
They all agreed in 2015 to make changes to keep global warming "well below" 2°C above pre-industrial levels – and to try to aim for 1.5°C – so that we avoid a climate catastrophe. This is what's known as the Paris Agreement, and it means countries have to keep making bigger emissions cuts until reaching net-zero in 2050.
Most countries will set out their plans to reduce emissions before the summit starts but during the two weeks, we can expect some new announcements which could include.
Speeding up the phasing out of coal power
Making a faster switch to electric cars
Cutting down fewer trees
Protecting more people from the impacts of climate change, such as funding coastal defence systems


At the end of the conference, some form of declaration is expected. Every country will be required to sign up and it could include specific commitments.
The BSAC network is working together to keep people connected to the sport. With online training, special interest webinars, competitions, support to clubs and the trade, and much more...we'd love you to join us.