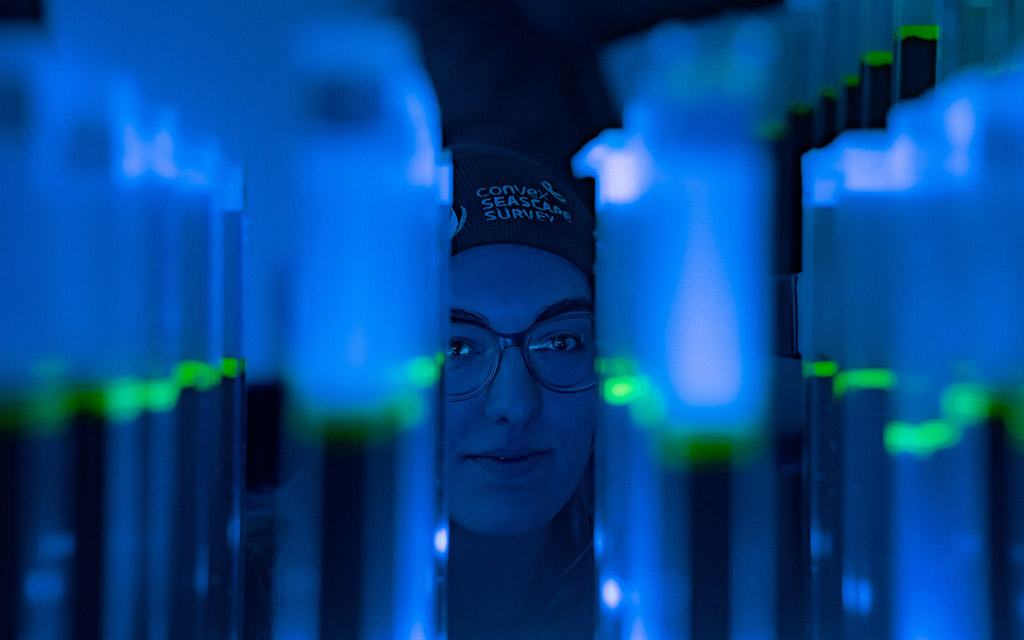 Join the Convex Seascape Survey, a pioneering effort led by world-renowned scientists, to explore the potential of soft sediment seabeds as carbon storehouses. Become a scuba diver citizen scientist, share your underwater captures, and help shape a sustainable future.
The ocean, a silent hero in our survival story, holds a secret weapon against climate change – its astonishing ability to absorb carbon dioxide at a rate up to four times faster than forests. With over 35% of man-made carbon emissions absorbed since the industrial era's dawn, the ocean acts as a formidable buffer against climate change. Yet, human-generated greenhouse gases threaten its potential. The critical next decade demands our action to prevent climate tipping points. But how can we contribute?
Enter marine ecosystems – protecting and restoring them could amplify their carbon-storing capacity. While iconic carbon-rich areas like mangrove forests and kelp meadows cover only 0.2% of the seafloor, soft sediment seabeds emerge as unsung heroes. Encompassing 38 times more space, these seabeds harbour substantial carbon stores. However, less than 2% of their carbon stocks are safeguarded, leaving them vulnerable. Unearthing these hidden carbon-rich havens could help the ocean's carbon absorption potential, transforming it into a potent climate ally.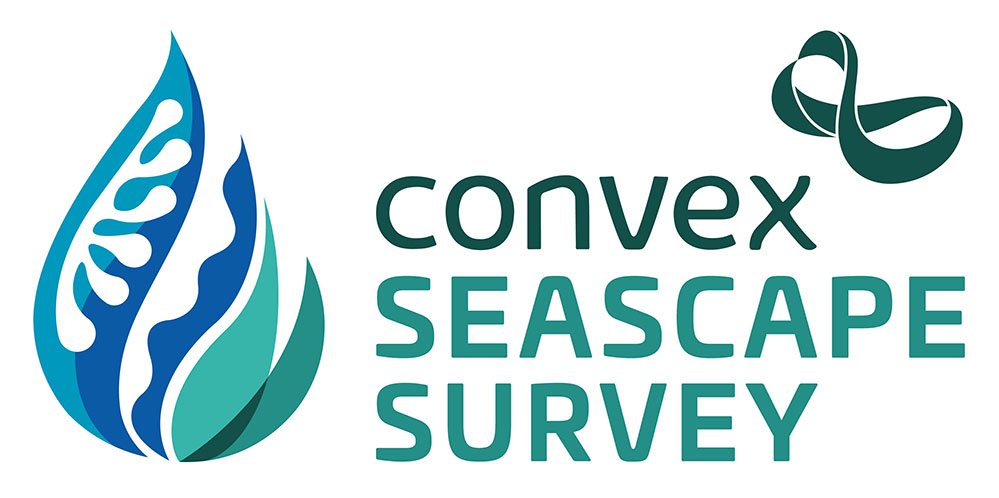 The Convex Seascape Survey
The Convex Seascape Survey is a pioneering collaboration led by world-renowned scientists. This revolutionary initiative aims to quantify and comprehend blue carbon within the coastal ocean floor. Spearheaded by the University of Exeter and facilitated by the Blue Marine Foundation, the project seeks to provide data that educates, inspires and empowers informed decisions to combat climate change.
By comparing disturbed and untouched areas, we can bolster global efforts to curb climate change. However, before this scientific quest begins, they need help.
What can you do to help?
Are you a scuba diver or underwater surveyor with a passion for protecting our oceans?
You can help by simply sending underwater photographs or video footage of what you believe to be a healthy, intact, and undisturbed soft sediment seabed habitat and answering a few questions about where they were taken.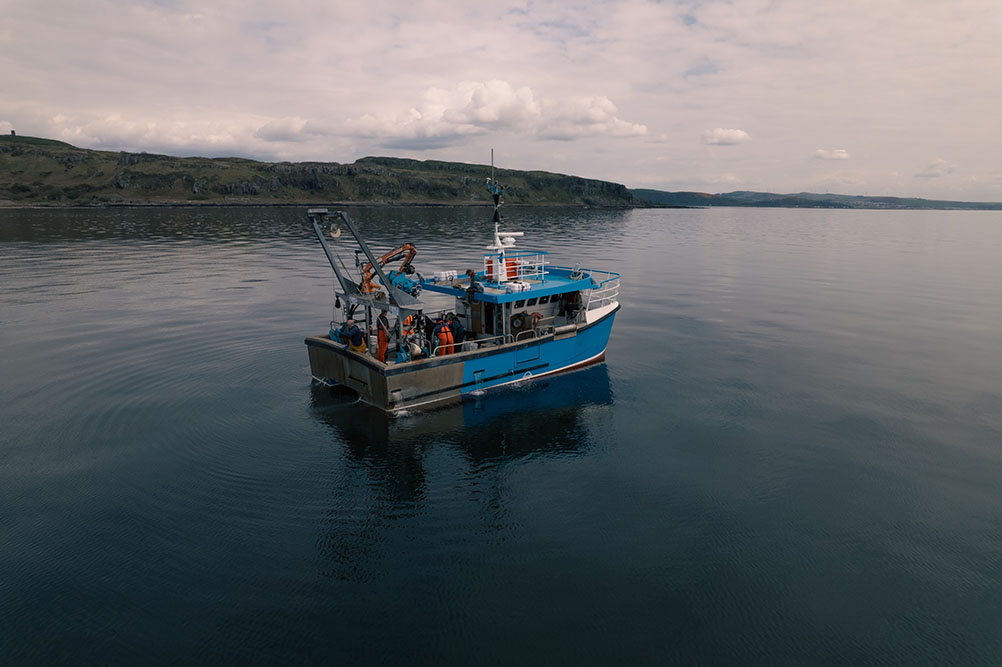 The project is looking for citizen scientist divers and underwater surveyors with intimate knowledge of the seabed gained through work or leisure. Citizen science offers an alternative to traditional methods of data collection for scientists. It is a fantastic way of including members of the public in conservation efforts by enlisting their help to discover important information about our oceans. As a citizen scientist, you could help identify places to study in detail to better understand the role of marine life in capturing and storing carbon and recover lost baselines of what undisturbed seabed habitats once looked like.
Chair of BSAC Council's Environment Sub Committee Jane Maddocks said:
This is a fantastic project, and BSAC is proud to ask its members to support it by sending in their images. If you have any form of underwater camera, then do get involved. As citizen scientists YOU can help make a difference!
Where to find healthy, undisturbed seabeds
A soft sediment seabed consists of fine sediment. It is essentially a sandy or muddy seabed habitat. Because human influence is so pervasive today, undisturbed sandy or muddy seabed habitats can be difficult to find. Such places may exist in areas that have been deliberately protected, such as marine parks.
Or, they may have received de facto protection, for example around shipwrecks that fishing boats avoid, in exclusion zones around oil and gas rigs, or in areas reserved for military exercises. They may be found near long-established wind farms where seabed life has recovered following protection from fishing.
How you can contribute
1. Capture:
The project accepts any method used to collect underwater photographs or video footage. Including photographs or video footage from Diver operated videos (including underwater cameras such as GoPros), Remotely operated vehicles (ROVs), Remote underwater videos (RUVs) and Towed Video Systems (TOWV).
2. Upload:
Head to the citizen science portal on the Convex Seascape Survey website (www.convexseascapesurvey.com/citizen-science/) to upload your underwater images. Remember to provide vital details like the date and precise location of your discovery – every piece of information matters.
3. Embrace uncertainty:
Unsure about the seabed's health? Don't hesitate! Your submissions, no matter how uncertain, hold immense value in this project's pursuit of ocean conservation.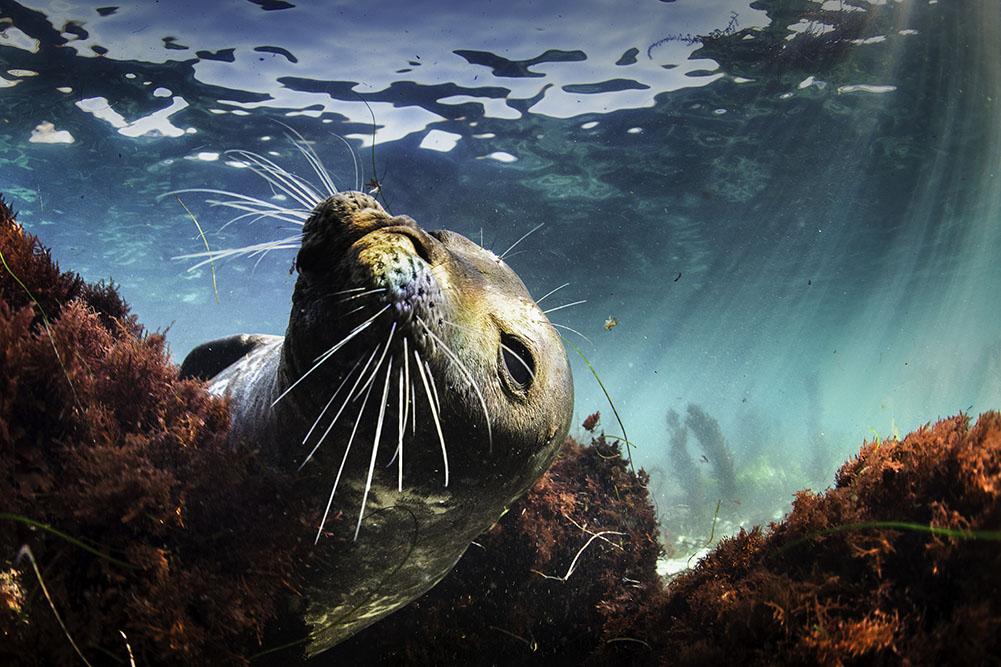 Further information
For further information visit the Convex Seascape Survey at: www.convexseascapesurvey.com/citizen-science/
We endeavour to respond to any questions as soon as possible. If you have any questions, please email us at A.Kemp4@exeter.ac.uk.