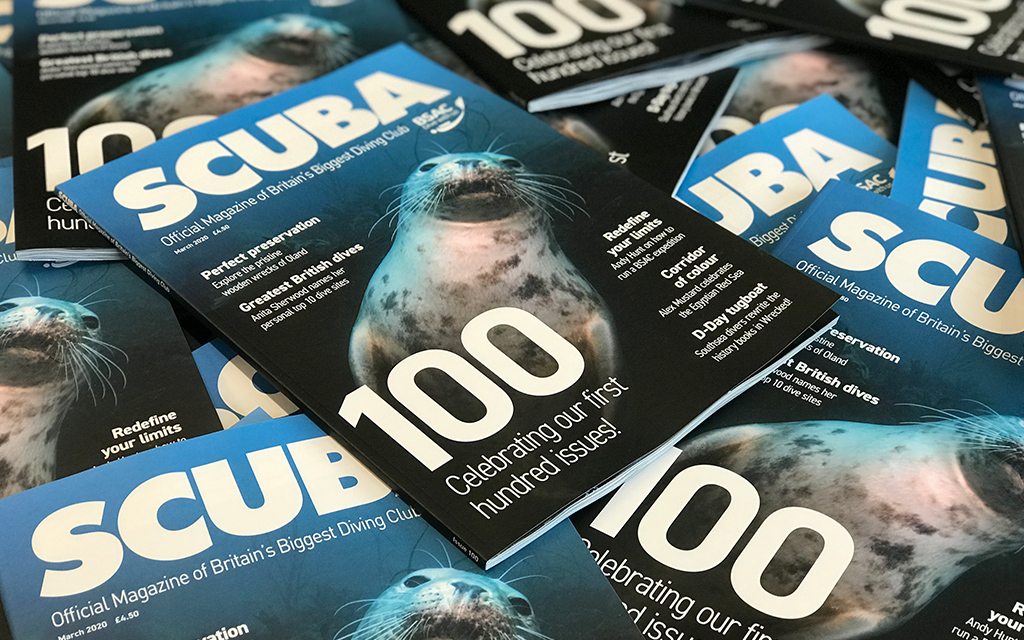 BSAC makes the 100th issue of SCUBA magazine available to all online for free. Please share this bumper issue with all the divers you know, members or otherwise.
The digital version of the 100th issue has been made available to all divers of all agencies anywhere in the world. We'd like to celebrate 100 months of scuba diving news, columns, and adventures, and everyone's invited.

With fabulous features on the best of UK diving, wrecks, expedition diving and the latest on PFOs and much more, there's something for all divers.
Read SCUBA 100 magazine for free
By making this special 100th issue accessible to all, BSAC hopes to share our love of scuba diving, especially diving in the UK's rich waters, with the wider diving community.
Normally only available to BSAC members, all divers and non-members can now read this issue online.
Specially-commissioned features in the SCUBA 100 edition include:
Critter Confidential - 100 magic minutes of underwater encounters
René B. Andersen explores Oland Island for In the Mix
BSAC Expeditions Head Andy Hunt talks leading an expedition and what skills you need
Anita Sherwood shares her top 10 British dive sites
100 months under the sea from SCUBA's editor, Simon Rogerson
Wrecked sees Martin Davies discuss one of the best wreck dives in Normandy's Baie de Seine
Travel special - Alex Mustard celebrates the Egyptian Red Sea
SCUBA 100 special edition for all divers
BSAC CEO Mary Tetley said the team behind SCUBA had put together a stunning special issue which really celebrates the last 100 months of BSAC and British diving.
We're thrilled to share with you our 100th issue of SCUBA - it has been a brilliant 100 months of BSAC diving, expeditions, heritage and conservation stories. This commemorative issue is truly something special. Our contributors have put together an incredible collection of articles which will interest and inspire not only our members, but the wider diving community.
Extract from SCUBA 100 magazine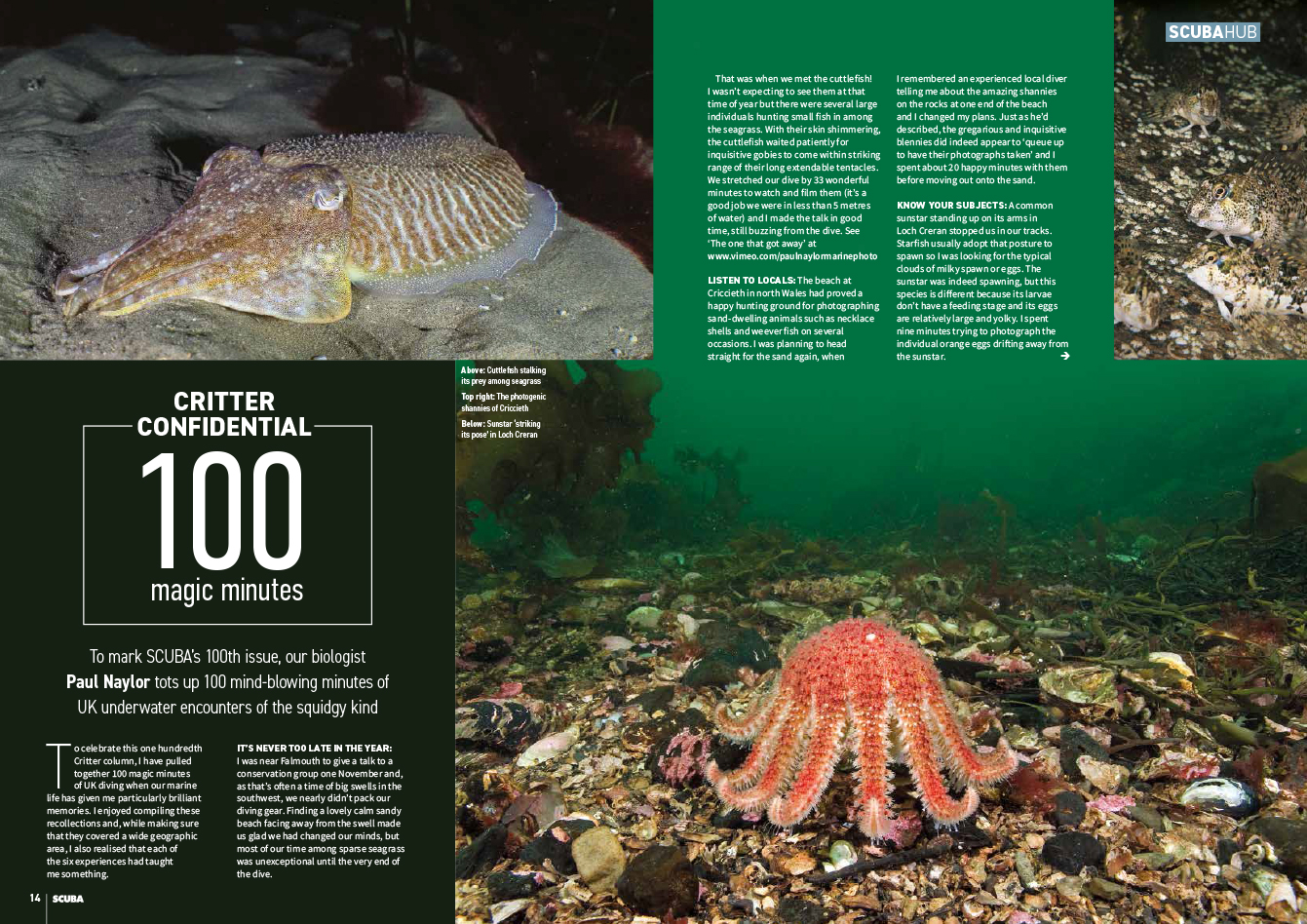 Already a scuba diver and want to get involved?
Join BSAC and hook up with a club to go diving with now.