Keith Jones, Training Officer at Ruislip Snorkelling Club reflects on being a snorkel-only club, the club's success and how important snorkelling is as an underwater activity.
Snorkelling is often undervalued as a pastime, but we think Ruislip's thriving snorkelling club paints a very different picture.
Following last year's very successful BSAC Conference and Debbie Powell's presentation on growing our sport, I began to reflect on why I like our branch and what we do and if we could do more.
We are a relatively small club of about 40 members, based in West London, and we concentrate solely on snorkelling. Maybe that sounds strange to some divers, but it's certainly proving popular - for the past three years, we've had a waiting list. Our size is largely limited by pool capacity, instructor availability and how long we can book the pool.
Next year our club will be 40 years old, which some might think is surprising given that we "only" do snorkelling. As I thought about it, I wondered if this may actually the reason for our longevity.
Benefits of "simply snorkelling"
Nature's way – with fins, mask and snorkel.
Freedom from lots of bulky kit – we can reach sites that are hard/impossible in heavy scuba gear.
Freedom of movement - on the surface and underwater.
Low cost - means it's affordable for everyone.
Health and fitness – fantastic low-impact cardiovascular exercise.
Encourages healthy breathing – recognised as beneficial to many other activities and life in general
Improving your mental health – from NHS.uk: "physical activity can also boost self-esteem, mood, sleep quality and energy, as well as reducing your risk of stress, depression, dementia and Alzheimer's disease."
Relaxation – focus only on what you want to see rather than any equipment, buttons or dials.
Self-awareness - repeating basic skills in different ways improves agility, competence and confidence.
Improves communication – social awareness and interaction with others.
Knowledge – children and adults continuously learn by theory and practice.
Environmental awareness – sustainability and conservation.
Close encounters - with nature at shallower depths in less accessible areas.


These benefits are equally relevant to scuba activities, of course, but clearly there is a lot more to snorkelling than is immediately apparent. Fundamentally, the key difference is that snorkellers only have nature's own breathing apparatus to rely on. Snorkelling should not be seen as limiting, but more as liberating. More time, less kit; less cost, more freedom.
Perhaps it's a purer experience?
When I am asked by people at work what I do in my spare time and I say, "snorkelling," they seem surprised but always question me about it.
Typical responses include:
"How can you do that if you don't live near the coast?"
"Oh yes, I did that when I went on holiday this year."
"How can you go underwater without a tank?"


Ruislip Snorkelling Club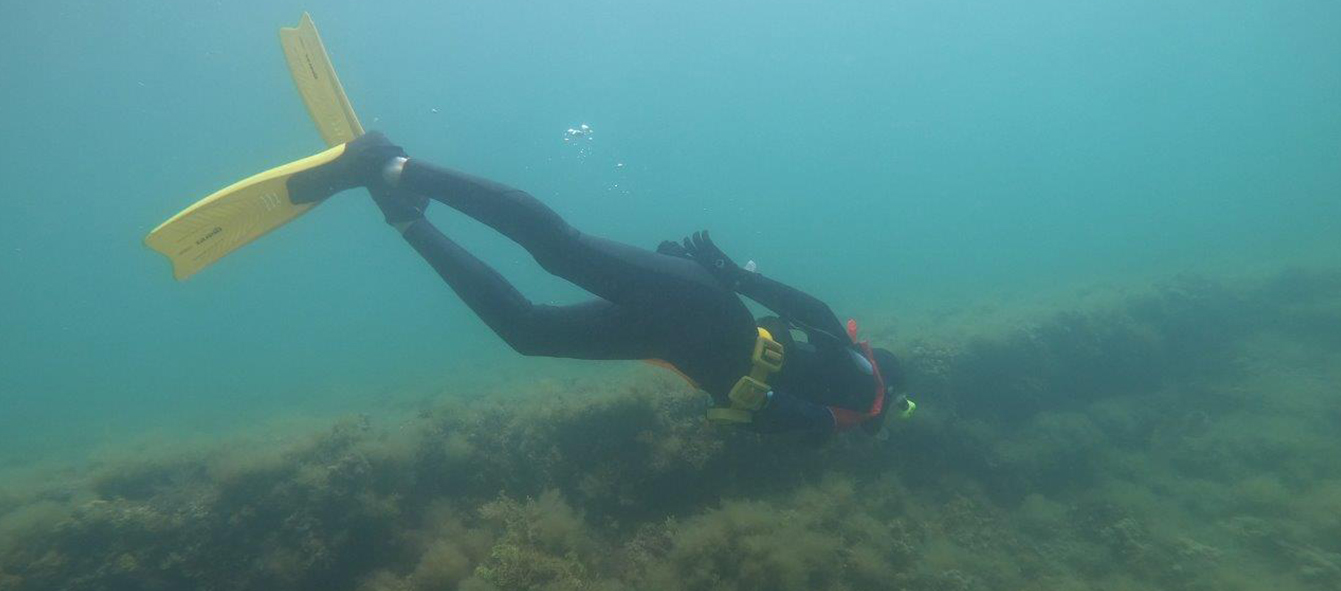 "Perhaps Ruislip Snorkelling Club's longevity and its current waiting list could be a reason to promote snorkelling more actively, as attracting young people under 16 is the key to growing the sport."
Who is likely to take up snorkelling?
At the conference last year, it was good to see that BSAC was using past membership data to get a better understanding of where we are now and where we are heading. Debbie's presentation prompted me to take a look at Ruislip Snorkelling Club's membership list, which produced some interesting results.
Most of our members are female (currently 60%)
About 30% of our members are aged 16 and under
Just over half (51%) of our members are over 50
The average age of our members is 43 (the average age of a BSAC member is 45)
Only 10% are between 20 and 40 years old


These trends have been consistent over many years. It seems our target groups are young families and over-50s which is no surprise. For many young people, snorkelling is their first underwater experience. At 16, priorities change to their education and future career, or some may choose to move on to scuba diving.
I am personally not surprised that adults over 45 take up snorkelling because it has all the health benefits of a gym without the pain and expense.
What we do as a club
Our club is friendly and welcoming and there is no pressure. Members can progress at a pace that suits them and we always celebrate successes.
Our priority is to comply with the BSAC standard, and our instructors are grateful for all the training information we receive. Our instructors have also devised numerous ways of improving our members' basic skills and experiences, and make it both fun and challenging. This includes improving fitness levels in speed, endurance and agility and also exercises in teamwork.
We promote BSAC development courses in lifesaving and other skills relevant to snorkelling. We also introduced some of our own mini-courses such as photography for snorkellers which has been very popular. Members should not get bored at Ruislip Snorkelling Club.
We are fortunate that there are two scuba clubs based at our pool with whom we have built close relationships over many years. Members achieving Snorkel Diver are rewarded with a SCUBA taster session from one of their qualified instructors.
Most dive clubs offer snorkelling as an option. I was surprised that only 13 clubs in the UK focus purely on snorkelling. Perhaps Ruislip Snorkelling Club's longevity and its current waiting list could be a reason to promote snorkelling more actively, as attracting young people under 16 is the key to growing the sport.
I must thank our Diving Officer and all the instructors who volunteer their time to our club. Also to the members who give us a reason to get out of bed every Saturday and be in the pool by 07:45 am.
Keith Jones
Training Officer
Ruislip Snorkelling Club
Find out more about snorkel training.

BSAC promote and develop the 'best practice' in snorkelling safety for snorkellers in the UK.