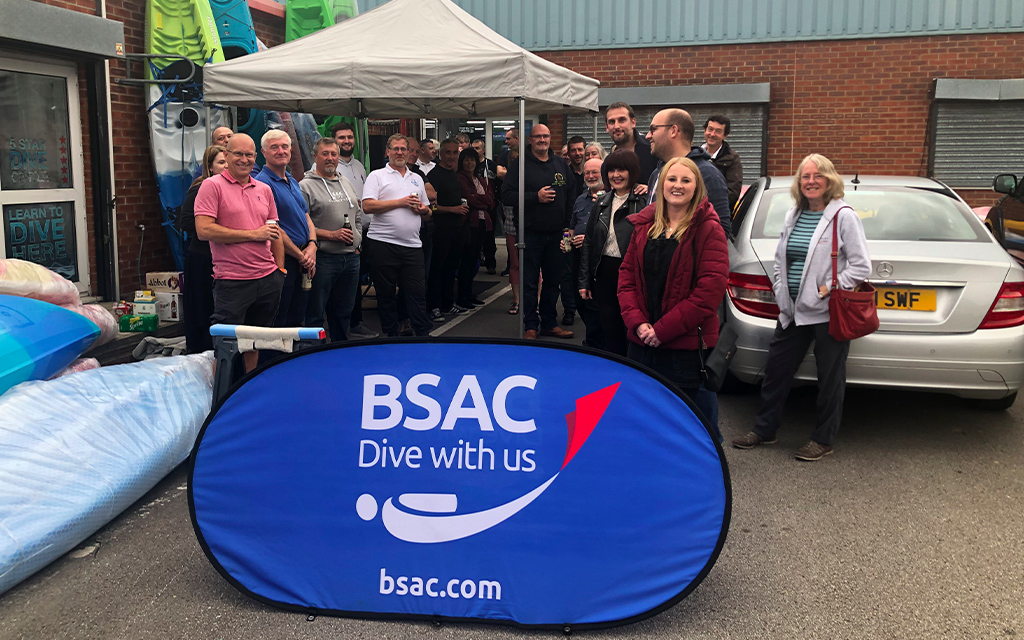 A total of 12 BSAC clubs attended the latest Branch+Centre partnership meet and greet session hosted by Robin Hood Watersports (RoHo).
The Yorkshire-based centre welcomed 38 members from around the region to the informal gathering so that they could find out more about how they could get involved in the partnership scheme.
Designed to support clubs in their training, while offering new members a choice in how they learn to dive, the RoHo meet and greet is the latest in a series of information sessions to showcase the initiative. Clubs attending included Doncaster, Halifax, Huddersfield, Keighley, Harrogate, York University, York SAC, Excalibur, Scarborough, Pontefract, Orca and Bradford.
Mark Paisey, who is part of the team behind the initiative, said the latest meet and greet event was a great success.
The atmosphere was full of enthusiasm, with everyone talking about how they could get involved and adapt the scheme to suit their needs.

Lots of connections were made and friendships renewed at RoHo's meet and greet event. Three BSAC club trainees have now gone through RoHo and it is fantastic to see the partnership working so well.
BSAC's Branch+Centre Partnership Scheme has also welcomed three more centres – Andark (Southampton), Scubats (Falkirk) and Canary Divers (Blackburn), bringing the total number of centre partners to 11 with more new centres in the pipeline.
Additional meet and greet sessions will be coordinated as new centres come online.
Find out more on Branch+Centre partnership scheme
The BSAC network is working together to keep people connected to the sport. With online training, special interest webinars, competitions, support to clubs and the trade, and much more...we'd love you to join us.