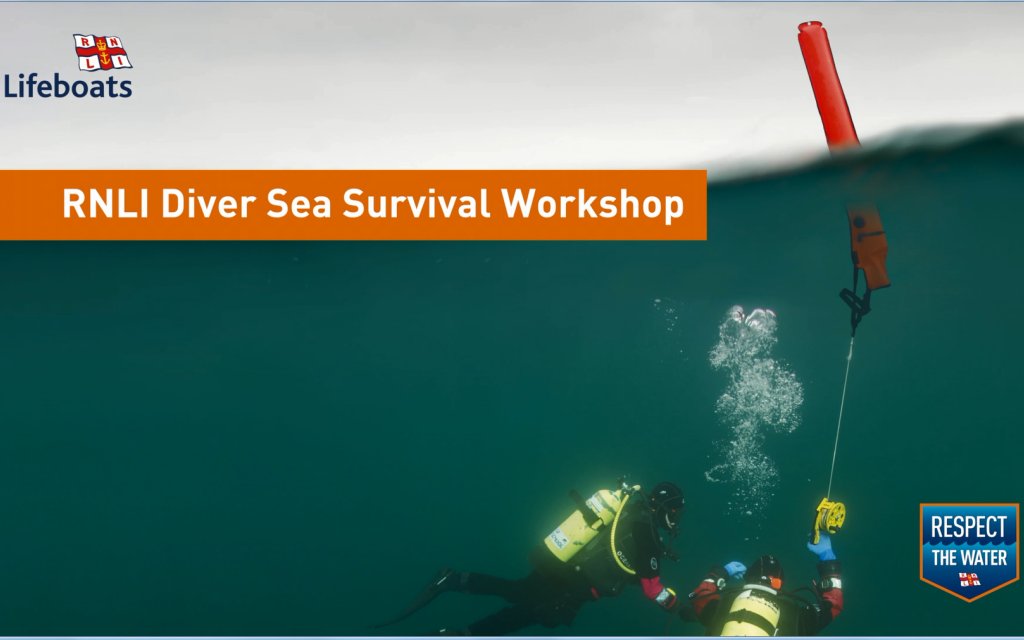 BSAC has been working with the RNLI to develop the RNLI Diver Sea Survival Workshop, aimed at increasing divers' knowledge and skills to dive safely in UK waters.
Set for launch in early 2017, the new workshop compliments BSAC's existing diver training programme and range of safety Skill Development Courses, focusing on the preparation and planning for remaining safe on the surface as well as underwater.
The RNLI Sea Survival Workshop is a one day session where BSAC members will undertake a variety of scenario-based planning tasks, including methods for calling for help and increasing visibility while on the surface. They will also practise various survival skills and techniques in two open water dives.
BSAC supports the RNLI's aim to halve the number of coastal drowning deaths by 2024 and the new workshop aims to help reinforce the skills divers may need to keep safe on the surface.
The workshop will be offered via the BSAC Regional Teams and full details of workshop and the 2017 timetable will be released in the New Year. It is open to all BSAC divers from Ocean Diver and a qualification card will be available to buy on completion of the workshop.
Developed for BSAC divers in association with the RNLI, other training organisations will also be running an alternative version of the course, under the title of RNLI Diver Sea Survival Course. The course has the backing of the British Diving Safety Group (BDSG).