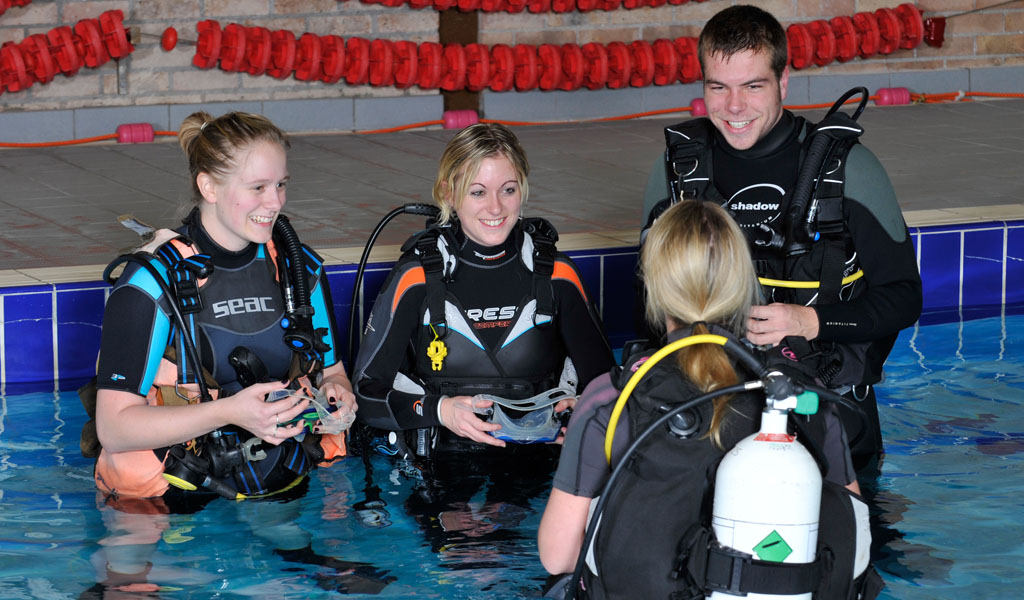 The number of instructors within the BSAC club network is on the increase, with a 6.1 per cent rise in members booking onto Instructor Training Scheme (ITS) events during 2018.
With increasing the number of active instructors in clubs an important element of BSAC's membership growth plans in 2019, the rise in members looking to become (or progress as) an instructor over the last 12 months has come as a real boost.






A lack of active instructors in-branch can be a problem for many clubs, and with an increase in new trainees in 2018, BSAC will be doing more to address the issues that may act as a barrier to teaching within a club. The work in 2018 included support via the Know and Grow workshops; top-up training days to assist clubs' diver training programmes and scheduling more ITS events.
Upcoming Instructor Foundation Courses (IFC)
There are over 20 Instructor Foundation Courses scheduled already for 2019, find yours in the 'Book training events' section.

View all upcoming IFC training events


Rise in ITS courses offered to members
As a result of the efforts so far, 2018 saw a 5.3 per cent rise in the number of ITS courses offered around the regions, as well as a more flexible approach to facilitating events based on student demand or 'quick turnaround' re-sits.

BSAC Development Officer Adrian Collier welcomed the news that the number of members booking on to an ITS course was on the rise.
The increase in ITS bookings is a positive result. However, we need to do more to support clubs that have growth hampered as a result of not having enough active instructors. We will start to address this challenge through 2019 and will release various activities and initiatives soon.
Click here for more information on the 2019 Instructor Training Scheme and events scheduled

Are you a Direct member and Instructor?
Clubs in your area would very likely appreciate your help. Please either contact your local clubs directly or BSAC can help match you where assistance is needed in your area.
Please email the team or call 0151 350 6201.