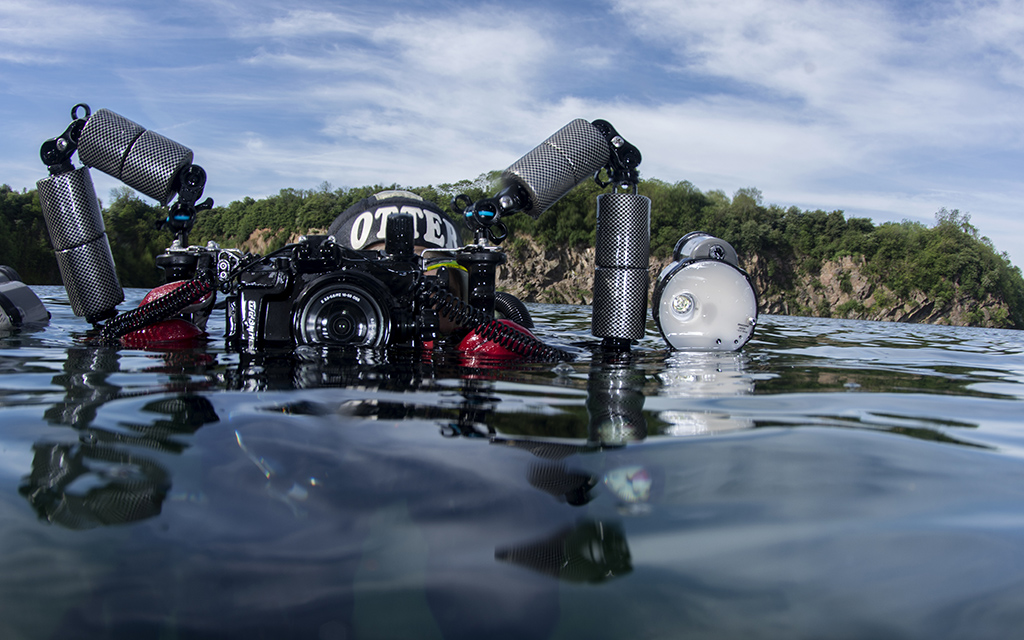 Yo-Han Cha revisits Eyemouth, the place where he was 'born' as a UK diver, joining a festival dedicated to the humble nudibranch.
We had mostly stunning conditions for this year's Scottish Nudibranch Festival in Eyemouth. The wind, which had blown out my plans to dive with guillemots the previous day, had turned during the night and the visibility of more than 10m seemed almost excessive for hunting tiny sea slugs.
I do love diving the Berwickshire Marine Reserve, whether it be out of St Abbs or Eyemouth. There are numerous excellent diving operations to choose from, so the main difficulty is trying to decide with whom you should dive.
The festival was being run by Marine Quest, who coincidently had taken me out for my first dive trip in Eyemouth. Back then, it was my second ever UK dive trip, I thought I knew how to deploy a DSMB - but soon discovered it was not yet part of my skillset.
As with this year, the sun shone brightly and the visibility was excellent. I always tell people that I learned how to use a drysuit to dive with seals at the Farnes, but it was at Eyemouth where I truly fell in love with UK diving. DSMB learning opportunities aside, that first trip was amazing. I remember exploring gully after gully and being captivated by the beauty it all.
It was here that I saw my first UK nudibranch. I'd seen pictures of them in diving mags, but never in the flesh... it was a violet sea slug, and I just about managed a blurry, poorly lit photograph of it.
I found myself reminiscing with Iain, one of the skippers at Marine Quest, about those days in the past when we had to rope cylinders up the pier wall to get them filled, and trip deposits were paid by a club cheque rather than a few taps on a phone. It made me realise how lucky I am to be still diving out of Eyemouth, still looking for nudibranchs and still refusing to learn their Latin names when a common name is available!
Once again, the Scottish Nudibranch Festival was a roaring success. Not that we're a competitive bunch, but we identified a record 56 different species of nudibranch over eleven dives in four days. My southern home meant I had to do the unthinkable and not do the Sunday afternoon dive, but I had to be vaguely awake and capable of work on the Monday. We used Eyemouth's Hippodrome as a base for lectures about nudibranchs, in addition to viewing some of them under binocular and digital microscopes. On the Saturday afternoon, we opened the Hippodrome to the public to share with locals and tourists what was out there under the waves, in slug form.
It wasn't just about nudibranchs though, we all got to meet up with old friends and make new ones. There was an unexpected 'hat-off' that wasn't really fair on Claire's 'hairy coo' hat, as my rainbow octopus hat takes some beating (Liz Allison, your croqueting skills are still much admired and appreciated). The world's wrongs were righted until well past our bedtimes.
I do love returning to St Abbs and Eyemouth, whether it be to just to look for nudibranchs or venturing deeper to dive wrecks and find wolf fish. The diving's great and the company usually is as well.
Article by Yo-Han Cha first published in SCUBA magazine, Issue 129 October 2022. Images in this online version may have been substituted from the original images in SCUBA magazine due to usage rights.