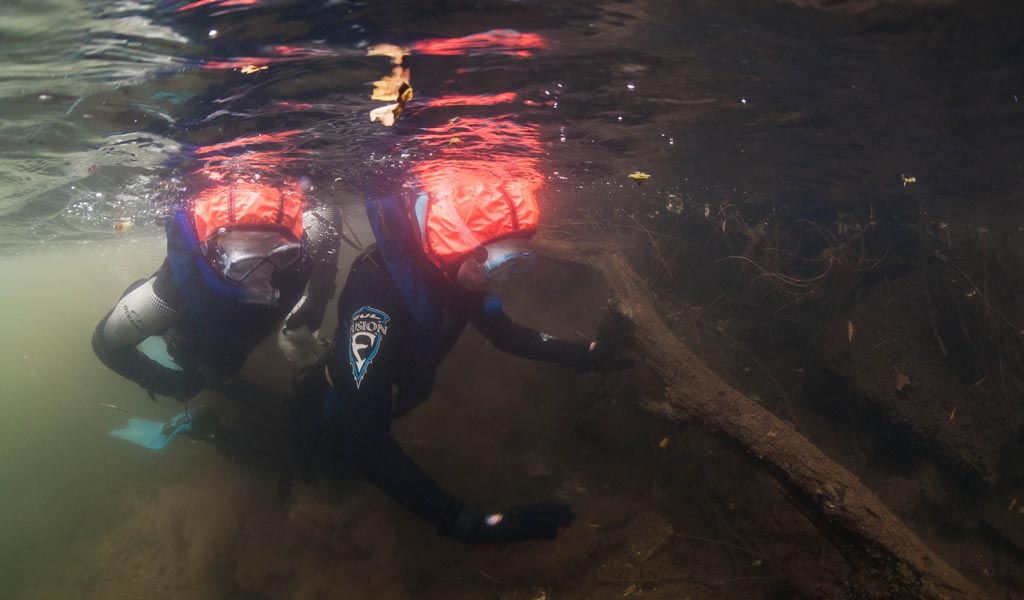 We all know the importance of having a snorkelling buddy, 'planning the dive and diving the plan', 'one up one down' and of course ensuring you have safe access to the water and a suitable and safe place to exit the water at all times.
You may recall in September's Safety Talk I mentioned the snorkeller who sadly died in Greece earlier in the summer. The 2017 Diving Incident Report tragically features another snorkelling fatality, this time in the UK in June. The information on both these incidents is limited but there is no mention of a snorkelling buddy in either case.
The Diving Incident Report, in looking at issues surrounding fatalities, mentions that diving in groups of three (or more) brings additional complexity to a dive and can generate problems that don't exist with pair diving. Snorkelling within groups can be fun and be complex. Within a group it is still appropriate to have a buddy and to follow the other 'Golden Rules'.
- Marg Baldwin, Snorkel Instructor Trainer
Do not solo snorkel
This can be so tempting perhaps on a summer's evening, the conditions look perfect and you have your kit but no buddy. Overcome the temptation and stay on shore unless, of course, you can find a willing suitable buddy and don't forget the importance of having shore cover and if necessary a Snorkel Dive Manager.
Introduce having a buddy from the start of training
From Experience Snorkelling onwards, have your snorkellers work together in buddy pairs. Under supervision have them help one another with kitting up and continue the buddy theme as skills are developed. By the time they reach surface dives having a buddy will be second nature, 'one up one down' then becomes a logical and natural progression.
Engage the youngest / least experienced in snorkel dive planning
Keeping snorkellers entertained in the pool this time of year can sometimes be challenging. Games can be genuine fun, appropriate for all age groups, and help with the development and retention of skills. A simple extension of the above golden rules would be to make the games a pair activity and buddy less experienced individuals with the more experienced, therefore reinforcing the benefits of both the buddy system and teamwork.
Add to the content of such activities by having the snorkellers who are to participate, plan the games - the who and how, as well as the game 'rules' including the appropriate shore cover. This can be a dry session, perhaps the week before, to ensure valuable pool time is well used. Maybe the game can be Santa Claus and his elves finding and delivering presents, in teams. I am sure like me you can think of many aspects which require planning to keep this a fun activity safe and following the 'Golden Rules'.
Happy Christmas
Think SAFE – Dive SAFE
Jim Watson
BSAC Safety and Development manager