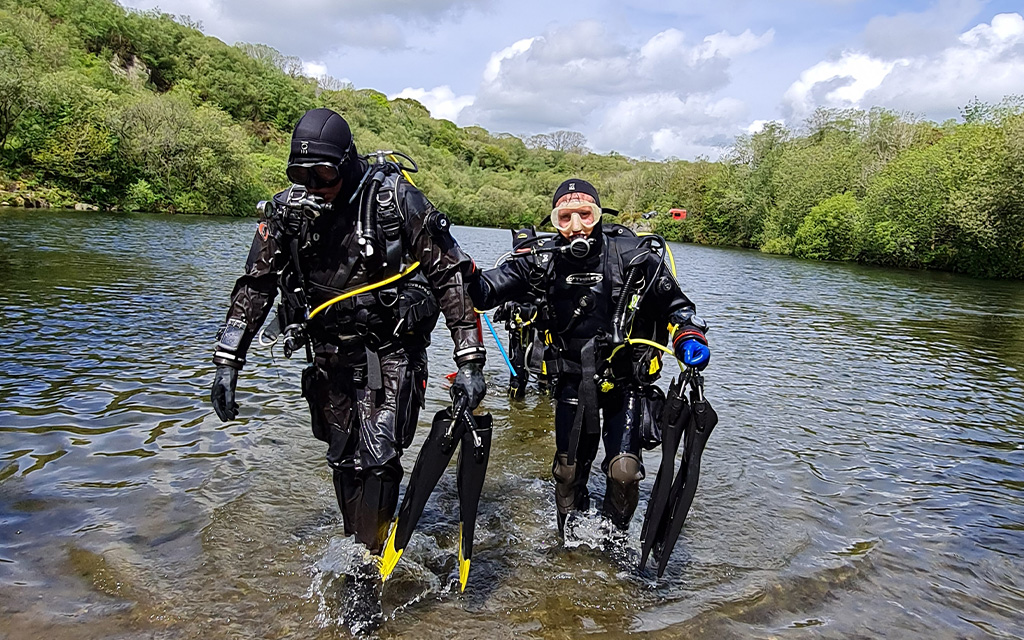 Safety and Development Manager Jim Watson talks about the benefits and opportunities for personal development in diving.
We hope you are enjoying the summer and the opportunities it provides for some continued return to diving. Although there has been the odd storm this summer, the prevailing weather has been relatively moderate and the evidence is that many of you have been out enjoying some excellent UK diving.
For some, the limitations on overseas travel have also encouraged a return to UK diving or even venture into our waters for the first time and discovering all it has to offer.
UK diving opportunities
The variety of marine life found in temperate waters like the UK often surprises those who trained initially overseas. At first sight, it may appear to lack the colour and profusion of life found on a coral reef.
However, the cooler waters hold more nutrients fuelling a much wider diversity of marine life and the [typically] narrower field of view allows divers more focus on a smaller area to spot more variety in marine life. Our island state and long maritime history also provides a plethora of wrecks and other artefacts to investigate.
A guide to your future progression
As you continue your diving during the summer you can use the experience as a guide to start thinking about what personal development opportunities you may wish to pursue over the coming months.
It may be, for example, that you decide to learn more about marine life or wrecks by following a BSAC course. Or it may be that you identify you need more skills and training to extend your diving experience through twin-set, accelerated decompression procedures, or further into technical diving. Existing course opportunities can be found online and more events are regularly being added.
As an Instructor (ADI and beyond), you may decide to continue your own personal instructional skills through formal progression to Open Water Instructor, progressing to Advanced Instructor to Instructor Trainer and beyond. Or alternatively explore alternative avenues of interest such as gaining approved instructor status for specific courses, like those mentioned above or diversify into more specialist interests such as teaching boat handling, other seamanship courses, or snorkelling.
Maximising end of season opportunities
As the season progresses, it makes sense to maximise every opportunity to enjoy your diving. Not just to make up for the lost opportunities over the last 18 months but to build up your store of experiences to help you plan for the future.
Noting the dives you enjoy the most and using that as the catalyst for planning your future diving will help ensure you maximise your enjoyment. Reflecting on your diving will also help inform where you might want to expand your interests and again use this to forward-plan how you might achieve that, especially if it requires additional training as described above.
Stay safe
The key messages already promoted remain valid for everyone and we would remind all divers to ensure:
You and your equipment are fit and ready
Practice/refresh your skills in controlled conditions
Start slowly and build up progressively


Guidance to prepare for a return to diving
Stay safe – dive safe
Jim Watson
Safety and Development Manager