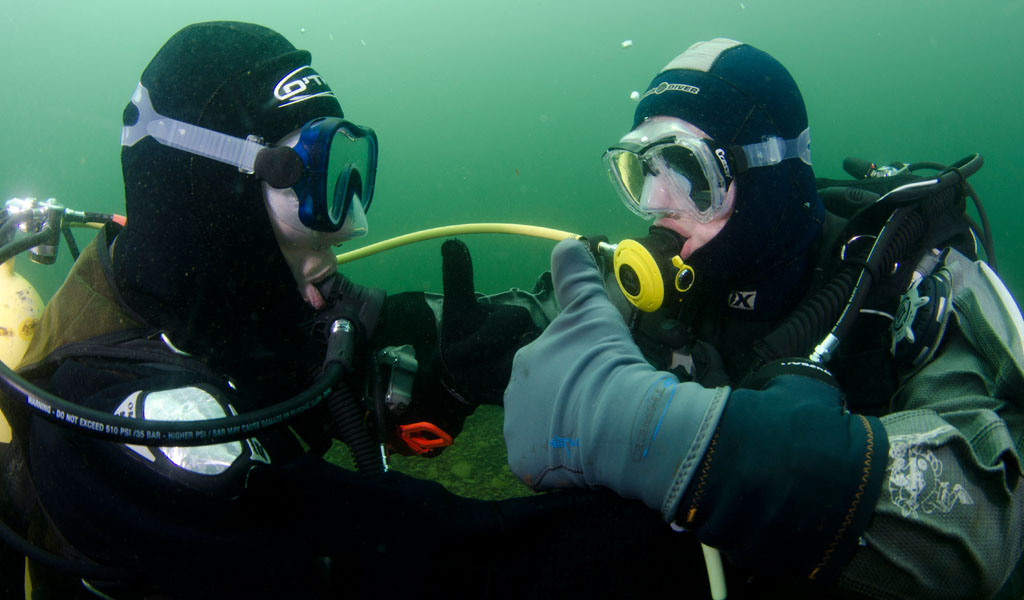 BSAC has released its diver and instructor training programme for 2021, which has been designed to be flexible, Covid-compatible and member-driven.
The Programme of Events 2021 has been adapted to ensure members get the best value out of their regional BSAC training while being assured that every step has been taken to keep them 'Covid-safe'.
Regional courses on offer as part of the 2021 events calendar include Skill Development Courses and diver grade progression as well as the Instructor Training Scheme. Online learning will also be used to support the delivery of the training programme.
National Coaching Adviser, Mark Paisey, who with BSAC HQ's Geoff Bacon has been leading on the development of the 2021 Programme of Events, said that the safe delivery of training was paramount.
As we learn to live with Covid, we are changing how we deliver training. The aim is to deliver theory training where possible by webinar ahead of the practical training event. Increasing webinar delivery will also help to reduce course footprints and time spent at locations with Covid restrictions.
Before the pandemic and the current 'new ways of working', BSAC had already been working behind the scenes reviewing its regional training delivery to ensure that the courses on offer more accurately reflected member demand.
As a result, the 2021 training programme has also seen a shift to venue-based, rather than the previous region-based training, with courses more relevant to members and their specific training needs.
Mark explains,
Extensive analysis of 2019 events revealed that a number of regional events were cancelled due to lack of demand. We have now targeted events that have been traditionally well attended and have asked regions to cooperate more closely by combining events at venues.
The regional training programme will also aim to be more responsive to individual member or club needs during 2021 as organisers are aware that demand for some courses will be high.
Mark adds,
Any member can also contact their Regional Coach and request an event using the SDC request form online so that a bespoke event can then be created.
All the courses currently available on the 2021 Programme of Events are now listed on the BSAC website and can be booked directly online.
Do you have a booking for a postponed 2020 event?
If so, please don't book a new event for 2021, simply email bookings@bsac.com and we can transfer the booking for you!


Please note: The 2021 events calendar will be delivered in line with any Covid restrictions and the latest Government guidance so can be subject to change.