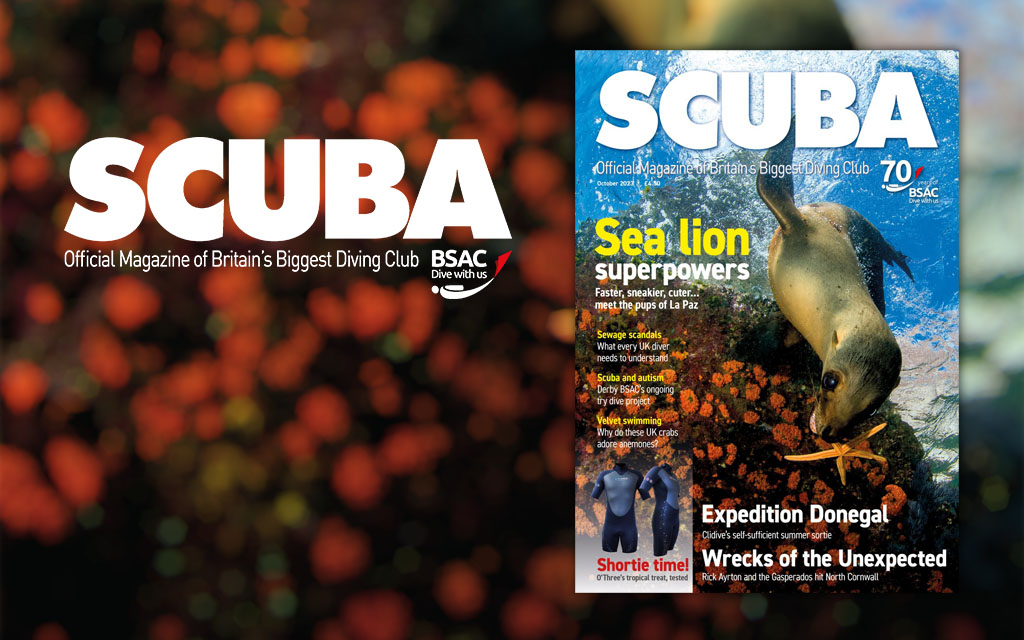 Diving in the stunning Baja peninsula off Mexico, snorkelling in Trieste, an exciting self-sufficient expedition to Ireland and Derby BSAC's autism-friendly try dive session in this October issue of iSCUBA
Welcome to this month's iSCUBA issue with exciting features, BSAC news, updates from the diving world and so much more...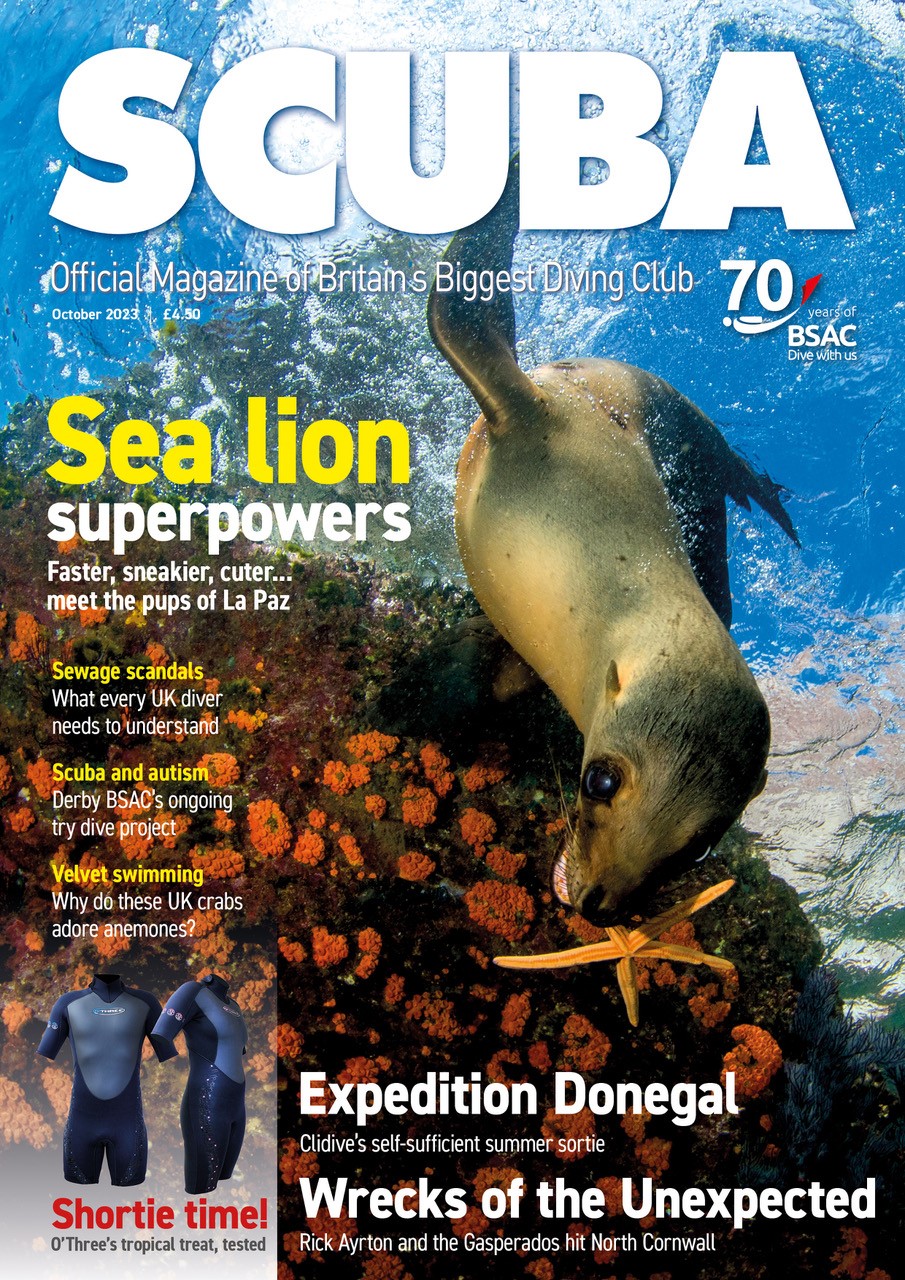 October issue highlights
Suzanne McCallum on Derby BSAC's autism-friendly try dive session - page 36

Rick Ayrton's team finds a sunken Landing Craft Tank - page 39

Simon Rogerson reports from the stunning Baja peninsula – page 52

Andy Torbet embarks on a posh snorkel in Trieste, Italy - page 64, plus more...
How to access iSCUBA
Please check that you are signed up to receive emails from BSAC. Go to your MyBSAC page and click on 'Email preferences' to manage your emails from BSAC. You will be able to view iSCUBA online (by clicking on the main link in the email), or all members can now access all copies of iSCUBA via their MyBSAC page.
If you have any problems accessing iSCUBA, please do let us know at marketing@bsac.com.
Missed an issue?
You can access all 135 issues of SCUBA magazine through online magazine host Joomag, as well as the last two years right here on bsac.com in the iSCUBA archive!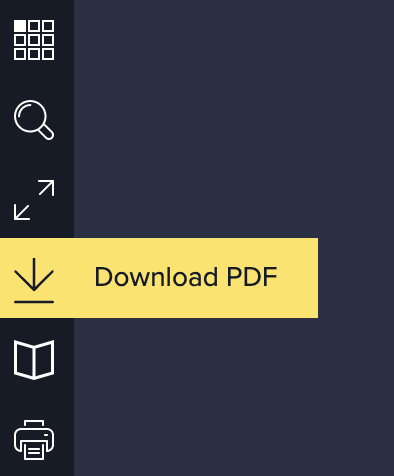 Want to download the magazine as a PDF?
This is downloadable through the Joomag website. Just open the magazine and click the download button on the top left-hand side.