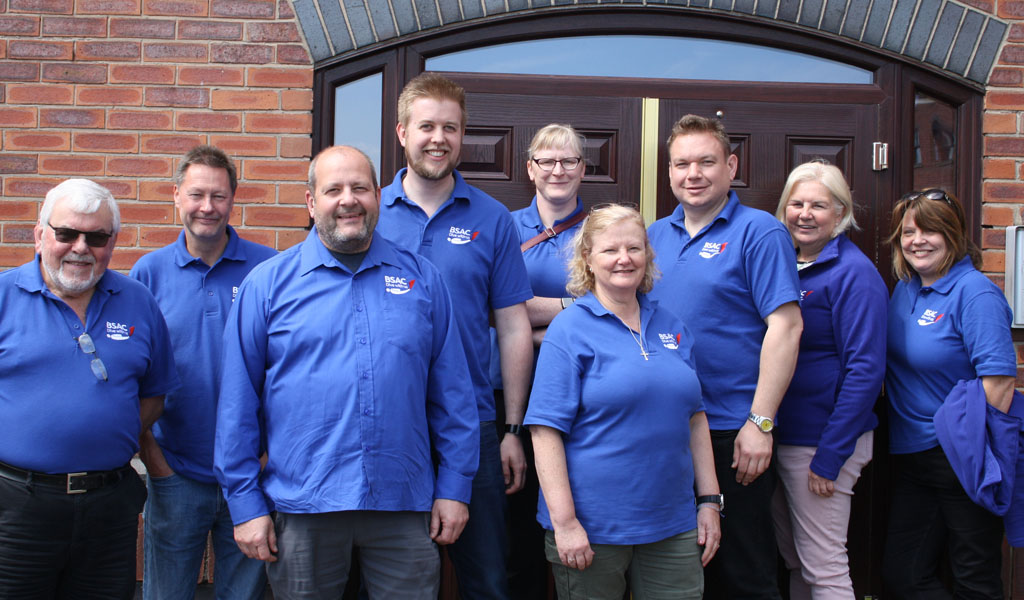 Do you have what it takes to lead and drive forward Britain's biggest diving club? Then BSAC would love to hear from you.
Candidate applications are now open for the BSAC Election 2019, which will bring significant changes to the Council table. There are five posts becoming available, giving BSAC members interested in joining BSAC Council an opportunity to help make a real difference. Apply by 31st January 2019.


Apply online


Current Chair Alex Warzynski is coming to the end of his term, so a replacement is needed to continue to deliver the club's strategic growth. BSAC is also looking for top calibre candidates for other key BSAC Council positions – Honorary Treasurer and three Council members.
Whether it's within their clubs, on the Regional Coaching and Instructor Training Schemes, National Diving Committee or BSAC Council, the wealth of experience, skills and time voluntarily given by BSAC members is extraordinary,
says BSAC Chair, Alex 'Woz' Warzynski,
and, with our focus firmly on membership, club and commercial growth, this is a great time to join Council and help shape the future development of BSAC.
The BSAC Council posts now available need volunteers with expertise in business leadership, entrepreneurial skills, marketing, communications, business change or financial management.
BSAC Council – the lowdown
Are you interested in becoming a director of BSAC (Council member) and help drive BSAC forward? Ideally, you will have experience as a company Director and will bring expertise in leadership, entrepreneurial skills, marketing, communications, business change or financial management.
Here are some key facts on what being a BSAC Council member entails:
A member-elected volunteer Board, BSAC Council has the responsibility of creating and implementing the BSAC strategy and shaping the organisation's future.
To apply for one of the 2019 Council candidacies, you must be a full BSAC member. The successful candidates will come into post at the next BSAC AGM in May 2019.
You don't have to be a 'super-qualified' diver in order to apply. More important for Council is a diverse range of professional and skills that can be used strategically as part of the team.
Members are elected for a term of up to three years and are eligible for re-election or re-appointment for a maximum of nine years (Director) or six years (Officer).
As a Council member, you are legally a Director, registered at Companies House, with Director responsibilities.
The focus for BSAC Council is policy, governance and strategy – you will not be required to get involved in the day-to-day operational management of the organisation.
Council members are expected to attend six weekend-scheduled meetings per year, in addition to attending events and functions as required. You will also be able to work on projects or provide advice in your specialist area as appropriate.


Apply by 31st January 2019

Interested in applying for one of the Council positions available but still have questions?
Please contact BSAC Chief Executive Mary Tetley by email.
Special Resolutions and Motions
Any Special Resolutions/Motions to be raised at BSAC's AGM 2018 should also be submitted by midnight, 31 January 2019.
Special Resolutions/Motions to be raised at the AGM submitted by a branch committee must be accompanied by the relevant extract from the minutes of the branch meeting. Special Resolutions/Motions submitted by a voting member must be seconded by at least four other voting members.
All Special Resolutions/Motions should be sent to:
BSAC's Honorary Secretary c/o Mary Tetley
BSAC HQ
Telford's Quay
South Pier Road
Ellesmere Port
Cheshire
CH65 4FL
2019 AGM to be held Saturday 11th May 2019 at the Holiday Inn Ellesmere Port, Centre Island, Lower Mersey St, Ellesmere Port CH65 2AL.
Please contact BSAC Chief Executive Mary Tetley by email if you have any questions.