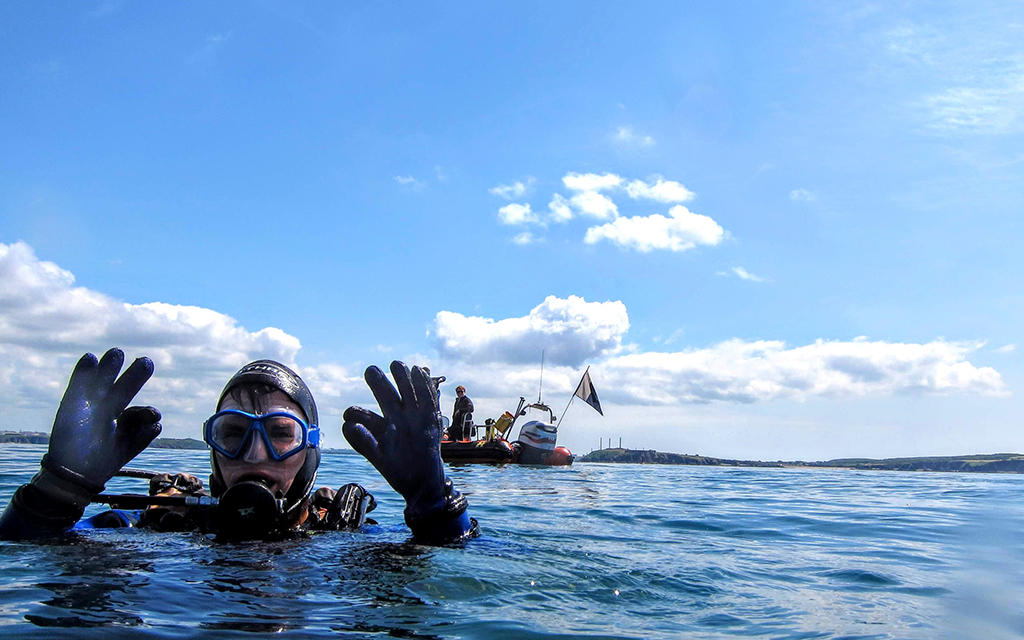 Move aside diets and gym memberships, here are six scuba resolutions that you'll be desperate to keep in 2020.
With a new decade beginning as well as the new year, take your passion for scuba diving and build it into something more in 2020…
Book your next adventure
January is well-known to be the most popular time to book a holiday, and with the post-Christmas blues setting in, there's no better way to combat that than booking your next scuba diving adventure. Whether it's a club trip or a family affair, get away somewhere exciting and go explore!
Remember to utilise the discounts of BSAC Travel Partners, or check out some of our overseas centres to make the most of your membership when diving abroad!
Make time for friends
At BSAC, we pride ourselves on 'Club life' and the enduring friendships created within our diving clubs and community. Most clubs are very active with a great social schedule so get involved and make memories. If you're a BSAC Direct member or maybe less active in your club, now is the time to get stuck in, build new friendships and cultivate those you already have.
Develop your training
Now is the best time to take the leap in training you've been thinking about. If you've been considering taking on Sports Diver or Dive Leader, there's no better time than the new year to let your club know. Perhaps you want to take a dip into the world of snorkelling and become a Snorkelling Dive Manager, or maybe you're ready to start teaching or to try technical diving.
BSAC recently released the nationally-organised training schedule for 2020, including Diver Training Days to get your Ocean and Sports Diver qualifications signed off, as well as more snorkelling and instructor development courses than ever.
Whatever your next step, 2020 is the time to make it!
Give our planet a helping hand
With the haunting news that our world is in severe danger, now is the time to start giving back. With plastic pollution a serious issue, 2020 is the year to cut back on single-use plastic or and perhaps organise regular marine cleans or develop your knowledge of marine conservation.
There are so many ways to help the environment and the underwater world that we love, so do some research and get out there!
Volunteer your time
The most common misconception is that you have to be an experienced diver, snorkeller or instructor to volunteer with your local club. This is completely untrue! Whatever your experience (or lack thereof), there are plenty of ways you can help out. From pitching in to help staff fundraisers or Try Dive events, to becoming a Branch Officer – you can help out in any capacity you wish.
You get back what you put in, and so many of our members have benefitted from volunteering.
Dive somewhere new
Whether in the UK or overseas, finding a new favourite dive site could be key to making the most of your dive adventures in 2020. Try something different and explore more of the underwater world.
Find out more: