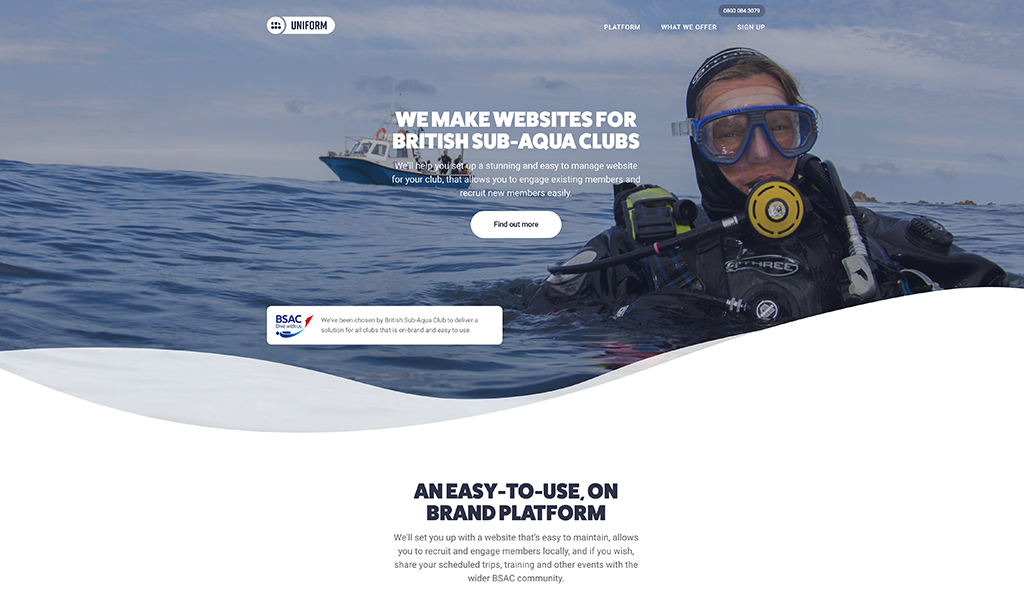 BSAC's new digital partner Kolodo Uniform is to run a webinar for club representatives on the new club website offering on Friday 24 April at 11:00 (BST).
Many of you will have heard that BSAC announced a partnership with web agency Kolodo Uniform to supply BSAC clubs with a solution to create stunning, easy-to-use and results-driven new websites quickly and easily.
For clubs wanting to have a better looking, easier to manage and more effective website now is time to get on board, or at least explore, this new opportunity. Launching a new website could ensure your club really hits the ground running when we're in the position to welcome new divers and snorkellers again.
The project will need 110 clubs to sign up by the end of April for it to go ahead so please sign up to find out more if you're looking to improve your club's online presence.
The serviced and flexible websites will be designed to deliver far beyond simple template websites, with many useful features for clubs such as the facility to list and take payments for events and sharing selected events with the wider BSAC community.
BSAC has secured sponsorship funding to make the websites more cost-effective for clubs. The websites are £200 each and post-launch there are ongoing costs of £5 per month to cover hosting and support.
To understand how your club could benefit please sign up to the webinar to find out more and have your questions answered. This webinar is open to all club members.