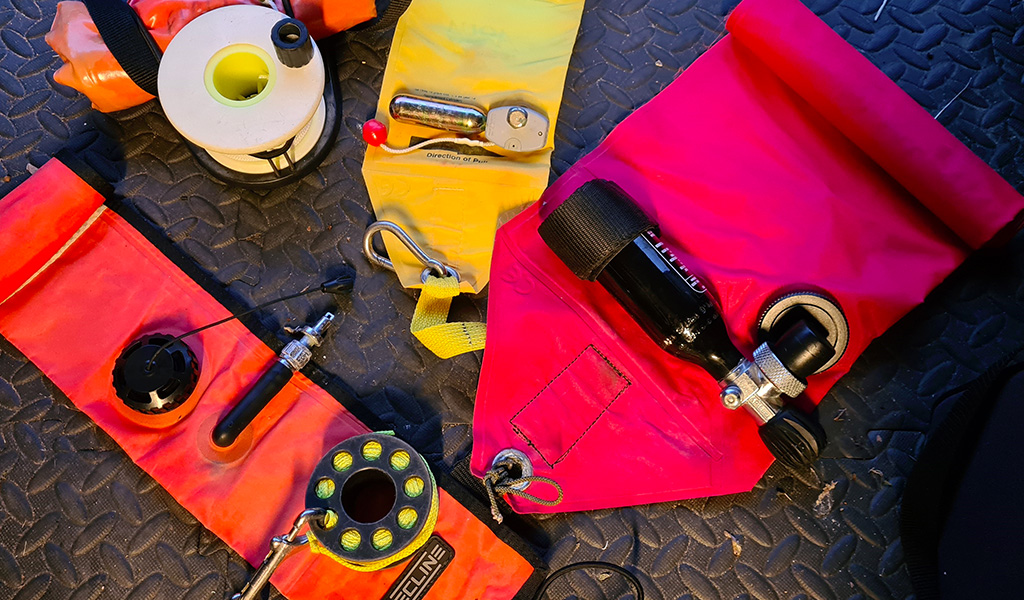 BSAC has launched a new series of bite-sized skill refresher webinars designed to support both trainee and qualified Ocean and Sports Divers to safely return to and enjoy the water.
Hosted by a team of National and Advanced Instructors, each webinar will run for around 30 minutes and give viewers the chance to refresh some of the key diving skills.

As part of BSAC's move to provide more digital training content for its members, the new Skill Bytes webinars will be hosted weekly, with the first – How to use a compass – taking place on Wednesday 5 August.

How to use a delayed surface marker buoy (dSMB), managing buoyancy, and decompression theory are just some of the other skills on the webinar list which will not only benefit BSAC's newer members but also give more experienced members a bite-sized chance to revisit their essential diving skills.

While all the subjects are from BSAC's Diver Training Programme (DTP), the webinars have been designed to make the most of the personal experience and knowledge of the instructors involved.

Mark Paisey, BSAC's National Coaching Adviser and the coordinator behind the Skill Bytes series, said the webinars would be invaluable to newer BSAC members getting back into diving after the lockdown.
We were aware that many of the Online learning hub webinars were not specifically aimed at Ocean and Sports Divers, so we wanted to provide a series of refresher webinars for our newer members to help them return to the water.

My thanks go out to all the volunteers who are giving their time to prepare and deliver these Skill Bytes webinars. The success of Skill Bytes will hopefully encourage them to deliver a second series!
The schedule for the Skill Bytes webinars includes:
5 August - How to use a compass
12 August - Basic decompression theory
19 August - Nitrox – advantages and how to use it
26 August - How to use a delayed surface marker buoy (dSMB)
2 September - Diving cylinders
7 September - BSAC 88 tables
14 September - Going boat diving
21 September - Alternate Source vs. Controlled Buoyant Lift ascents
23 September - How to use a Suunto computer
28 September - Diver rescue sequence
30 September - How to manage good buoyancy


See the list along with the joining links for the Skill Bytes
How to join the Skill Bytes webinars:
You do not need to sign up for the Skill Bytes, simply click the 'Join' button on the training webinar page 15 minutes before the webinar is due to begin.
All Skill Bytes sessions are free and will also be recorded and made available in the catch-up section of BSAC's online learning hub.
If you have a skill you would like featured in Skill Bytes, please email Mark Paisey.