BSAC has seen a recent flurry of new clubs coming on board, with a rise in BSAC branches created by already qualified divers and clubs crossing over from other agencies.
Welcoming and delivering a great product for divers from all agencies is a key part of BSAC's growth strategy and the influx of new clubs coming online is evidence that the support BSAC offers is a real draw.
New members of North Wales Technical Divers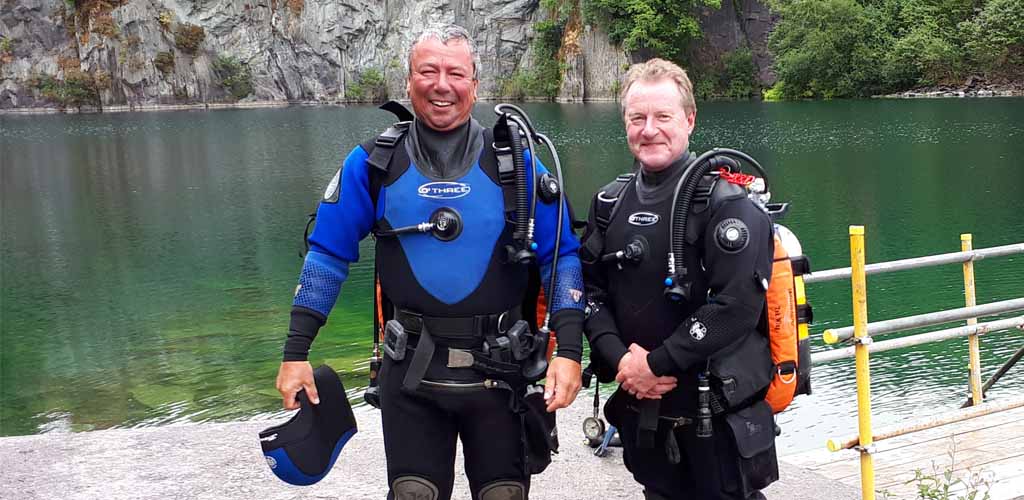 An increasing number of clubs are being set up by groups of trained divers recognising the benefits of diving as a BSAC club.
Did you know...You don't need to be BSAC trained to set up a BSAC club, and you don't need to cross over your qualification.
Setting up a BSAC club has never been easier
Dave Howson of recently formed North Wales Technical Divers (NWTD) said:
NWTD initially pursued an unaffiliated club route as we weren't BSAC trained. However, as it turned out BSAC was the perfect option - the support from head office has been great, we've grown to 71 members and we've saved a small fortune on insurance.
With BSAC providing clubs and members with comprehensive liability insurance as part of the membership package, the ideal solution was found. Now with 71 members and rising, NWTD has proved to be one of BSAC's fastest growing clubs so far this year.
More and more divers are seeing the benefits of creating their own club and are coming to us for help. Ultimately BSAC is here to support all divers to enjoy the types of diving they want to do. From insurance and training to marketing support, being part of the BSAC club network is proving to be an attractive proposition.
- Debbie Powell, BSAC marketing manager
Debbie believes that the support offered by BSAC means that as well as more standard training and diving clubs, many divers are creating clubs that are geared to the specific type of diving they want to do. One such club is North Wales Technical Divers (NWTD), who initially struggled to find an affordable liability insurance package for their new tech diving-only club.
Diving Officer Dave Howson said that the support from BSAC HQ meant that they could create the club they wanted.
All our members are experienced divers with technical qualifications from different agencies. Our certifications mean there is no requirement to do cross over training to a BSAC certification, so we can simply go diving!
How to set up a new BSAC club
BSAC has put together an easy-to-use application form and online guide to setting up a new BSAC club, as well as advice and support on how to grow your membership.
If you're an existing scuba diving or snorkelling club and would like to understand more about the benefits of becoming a BSAC club, please get in touch. Call us today on 0151 350 6201, we'll be happy to chat it through and see how we can help. Alternatively please email us.
Why switch to BSAC?
We asked two other clubs why they made the move to affiliate with BSAC.
Scubadiving-Indepth SAC
Based in Ripley, Derbyshire, Scubadiving-Indepth SAC started as a dive school in 2010, with its own non-affiliated diving club. Wanting to grow, Indepth moved its club over to BSAC in August and hasn't looked back. With 13 members so far, Diving Officer Richard Barton said the support from BSAC has been key to the club's smooth transition.
The club membership system offers a lot of formal and informal support especially for UK diving which commercial agencies don't. With help from the diving staff at BSAC HQ, we are moving forward at a great pace. It's early days but all of us have a positive attitude to making it a long-term success.
Members of Scubadiving-Indepth SAC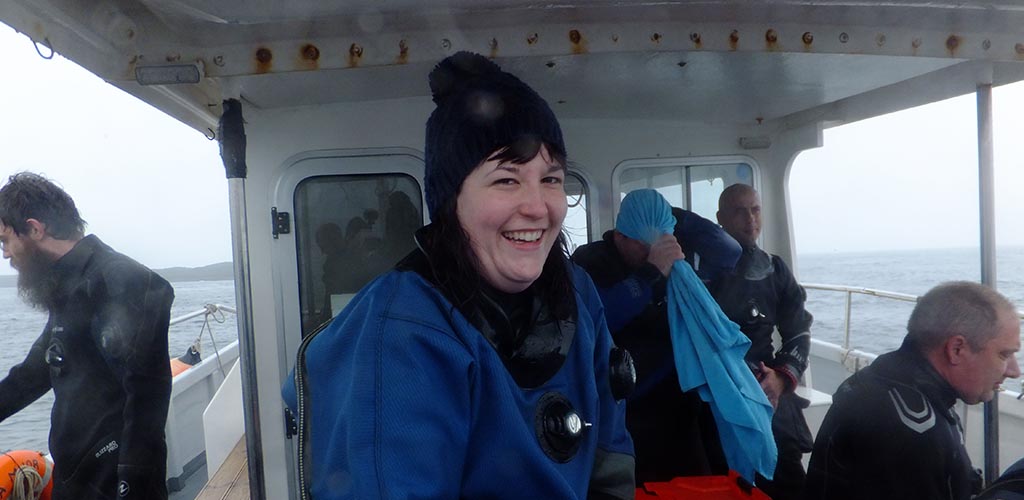 Carlisle Sub-Aqua Club
Set up back in 1964, Carlisle SAC was affiliated to ScotSAC but felt they needed to widen their support for members' diving and training, as well as grow as a club. Attracted by the range of courses on offer, the club made the decision to move over to BSAC in mid-2017.
Club Chairman Jim Cookson said the change-over has gone well.
The support we've had from the BSAC team has been excellent. All our instructors have attended cross over training courses and have got to grips with the slightly different way of training.

BSAC is recognised worldwide and the option of doing training in a club environment as well as attending a specific course held anywhere in the UK helps members achieve their diving goals. We now have around 40 members with a steady stream of enquiries from potential new members. I think it has definitely been the right move for us as a club.