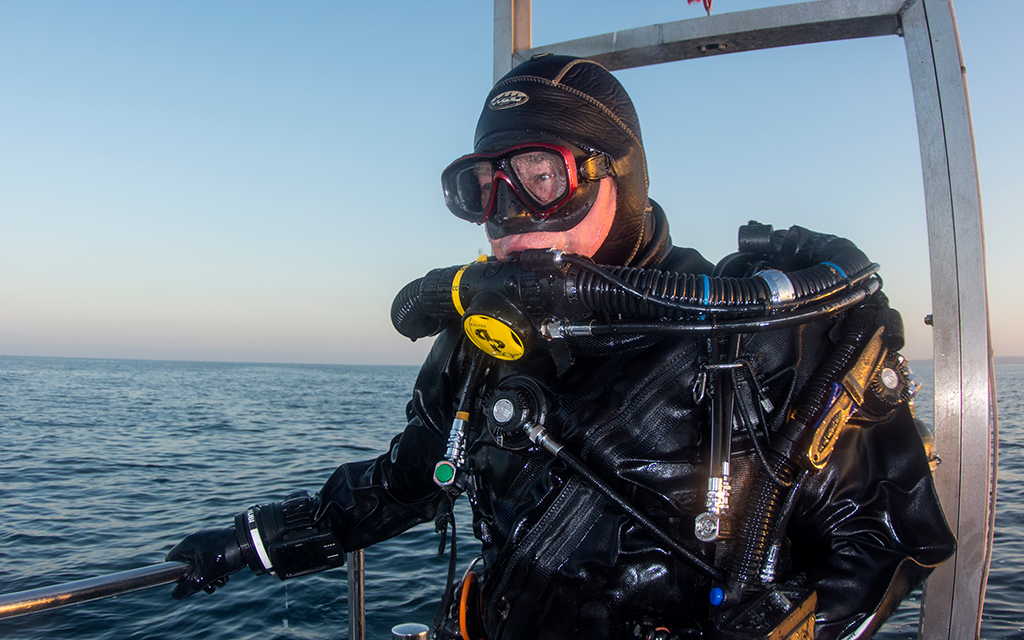 BSAC has released its newly updated first-level Closed Circuit Rebreather (CCR) training course for all those interested in the AP Vision unit.
BSAC's MOD 1 AP Vision CCR Diver is ideal for divers who wish to take the first step on the ladder to becoming a technical CCR diver, with the added benefits of using trimix as well as air diluent.
The course replaces BSAC's existing AP Vision course, and falls in line with the soon to be published ISO/CD 24642:2020 Recreational Diving Services Standard being produced for the European Underwater Federation.
Alongside the updated course, BSAC has also released its new MOD 1 AP Mixed Gas Top-up course. This course is aimed at the diver who already holds an air diluent qualification to 40m.
Both courses utilise trimix so that the student can extend their range to 45m safely. The gas mixes all fall in line with the new BSAC gas density tables launched in 2020, which encourage the use of trimix below 30m. The BSAC MOD 1 course uses 20/35 trimix as the diluent, which will allow safe diving to a maximum depth of 45m.
The minimum qualification to become a CCR Diver is BSAC Sports Diver or equivalent. You must also meet the gold standard in the Buoyancy and Trim Workshop, and hold the Accelerated Decompression Procedures (ADP) qualification.
For more information on the new MOD 1 courses and to book, go to bsac.com/MOD1.