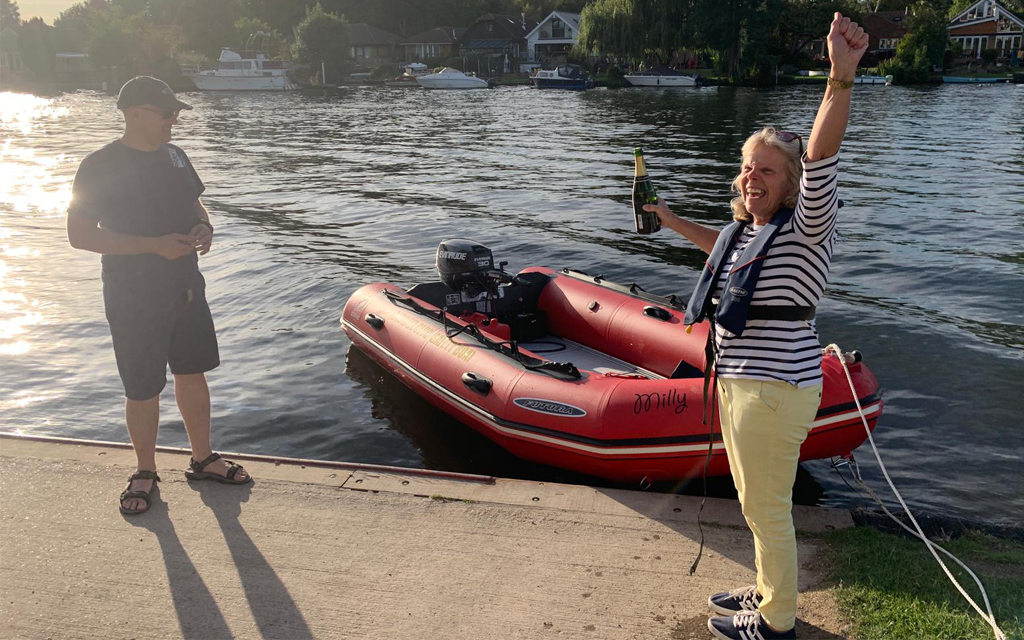 On Saturday 14 September 2019, the Kingston & Elmbridge Junior Snorkellers Club officially named their new club safety boat Milly. The ceremony was presided over by Sally Dowler, the mother of the murdered school girl for whom the boat was named after.
Milly Dowler, her sister Gemma and mother Sally were all members of the snorkelling club at the time she went missing in 2002. It was decided by the club's committee that the new boat be named after Milly to honour her memory, and her family's contribution to the club.
The boat, a Zodiac Futura Mk2, is the largest purchase the club has ever made; the funding for which was supplied in large part by a grant award from Aviva Insurance and through match funding with local donations and club fundraising efforts. It is fully stocked will safety and rescue equipment, including a powerful engine, throwing ropes, navigation kit and VHF radio. It is the first time the club has had access to this sort of equipment. It is capable of getting in close to shore to support the young students in open water training and can be on hand to deal with any emergency in a matter of seconds.
Nick Stevens, the senior instructor said:
The boat has made such a dramatic difference to our club. Not only will it help improve our already excellent safety record, but it will open up new challenges, create new skills to learn, and offer new opportunities to so many children in the community.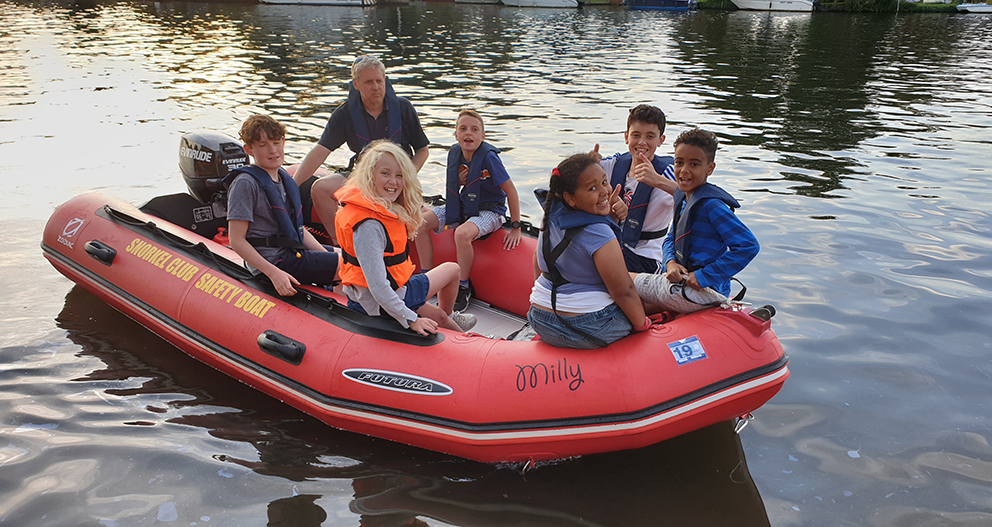 Future snorkellers trying out Kingston & Elmbridge Junior Snorkellers Club new boat.
Sally Dowler attended the naming ceremony and club BBQ social, which was held locally on the river in Walton, to officially name the boat in front of current members and their parents. After being taken out on the river to see the boat's facilities and capabilities, she added:
I know that Milly would be really chuffed to bits at this honour. Its such an amazing bit of kit.

More Information