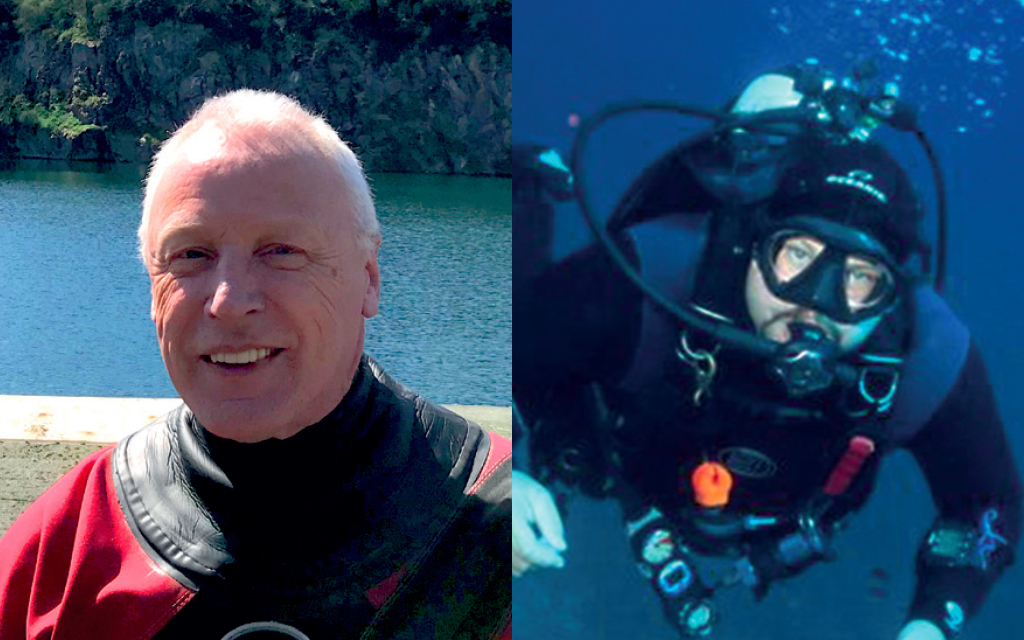 BSAC has welcomed two members to the Regional Coaching team – the new Eastern Regional Coach, Neil Barker, and the new Europe Regional Coach, Mario Monaldi.
Bringing a host of skills and experience, both Neil and Mario will continue to build on the support and training opportunities the BSAC Coaching Scheme offers to clubs and members.
Neil takes over the Eastern Regional Coach position from Lisa Shafe, who moves to BSAC Council following her success in the recent 2022 Election. Meanwhile, Mario steps into the role of Europe Coach, taking over from Bart Goedmakers, who has held the position for more than nine years.
A member of Chelmsford Scuba Diving Club, Neil is also a BSAC Instructor Trainer. Mario, who comes from Rome, has previously acted as the Southern Germany Area Coach.
Coaching Advisor Mark Paisey welcomed the two new additions.
I'd like to thank the outgoing Regional Coaches, Lisa Shafe, and Bart Goedmakers, who have worked so tirelessly to support the clubs within their regions. Both Neil and Mario will build on this work, and I'm delighted to welcome them to the team.
The regional coaching scheme covers 14 geographical regions in the UK, as well as a Regional Coach for northern Europe. You can find more information online.


The BSAC network is working together to keep people connected to the sport. With online training, special interest webinars, competitions, support to clubs and the trade, and much more...we'd love you to join us.