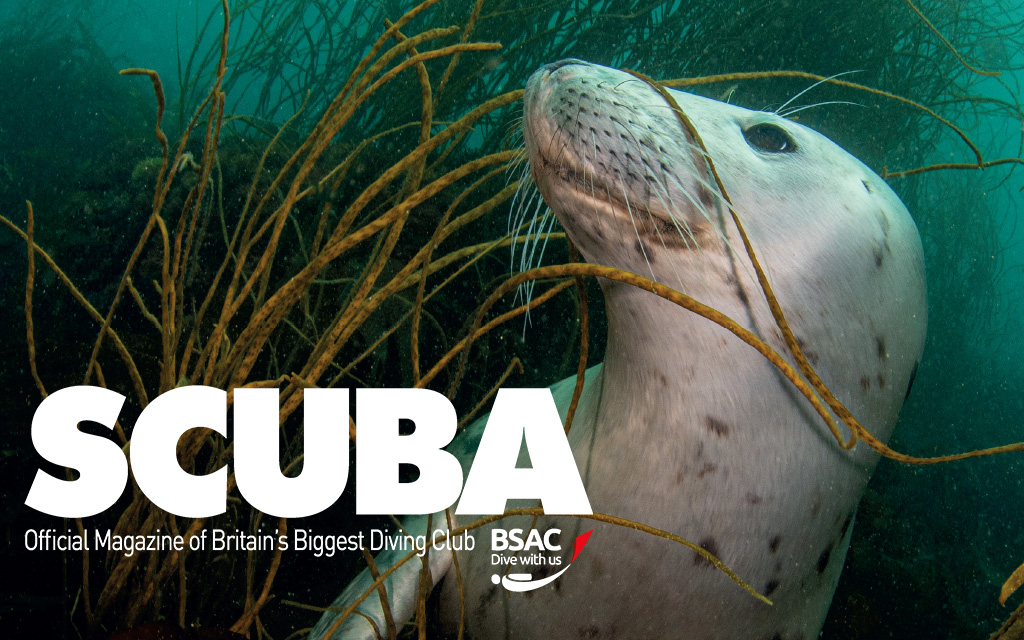 An anniversary message from HRH Prince William, Keith Hiscock MBE on his career and adventures in the Philippines in March's issue of iscuba.
Welcome to this month's iSCUBA issue with exciting features, BSAC news, updates from the diving world and so much more...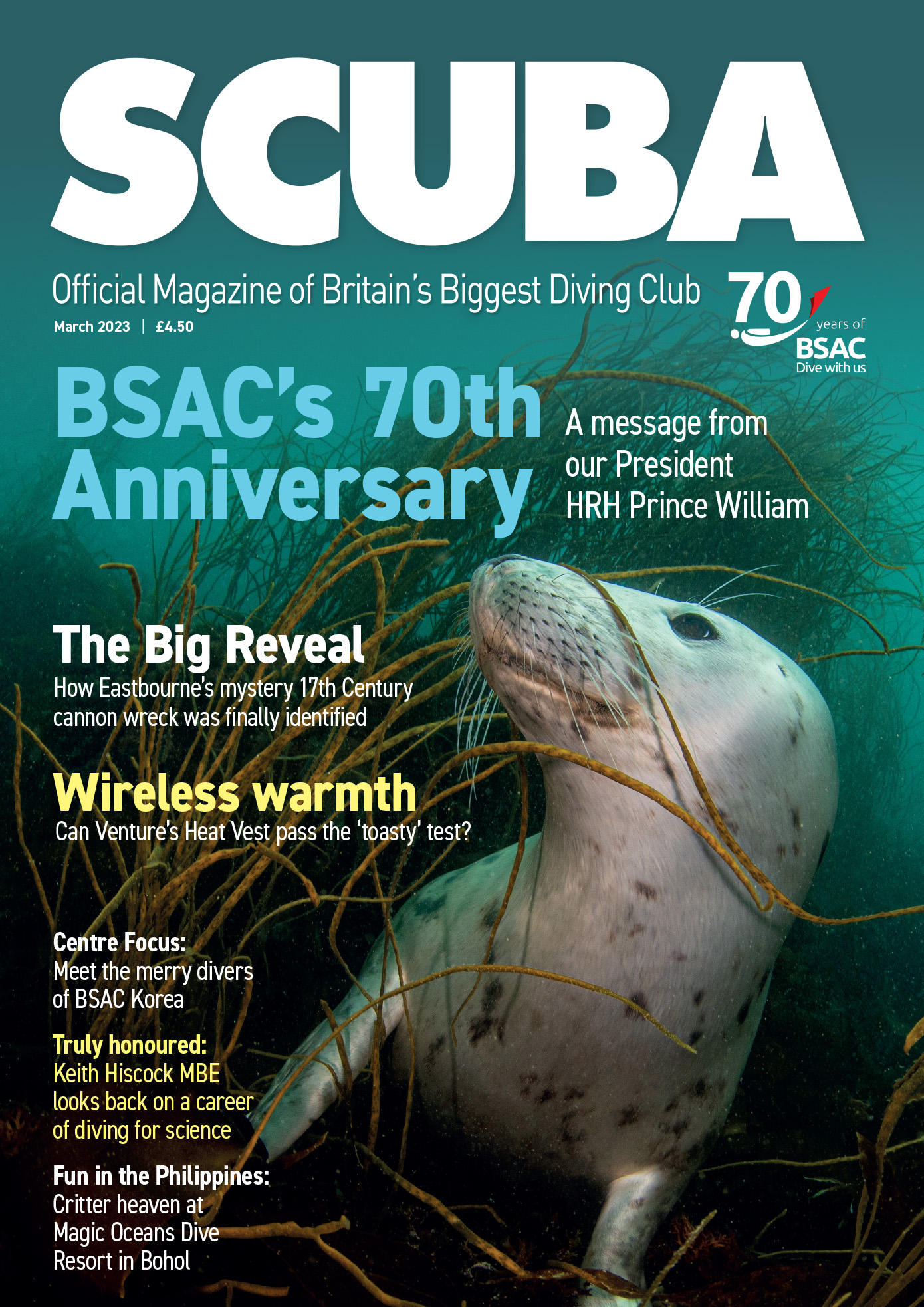 March issue highlights
A message from HRH Prince William – page 4

The big reveal of a 17th Century wreck off Eastbourne - pages 30-31

Snorkelling at speed with Andy Torbet – pages 64-65

70th Anniversary special with a look back to the early days of BSAC - pages 38-40
How to access iSCUBA
Please check that you are signed up to receive emails from BSAC. Go to your MyBSAC page and click on 'Email preferences' to manage your emails from BSAC. You will be able to view iSCUBA online (by clicking on the main link in the email), or all members can now access all copies of iSCUBA via their MyBSAC page.
If you have any problems accessing iSCUBA, please do let us know at marketing@bsac.com.
Missed an issue?
You can access all 133 issues of SCUBA magazine through online magazine host Joomag, as well as the last two years right here on bsac.com in the iSCUBA archive!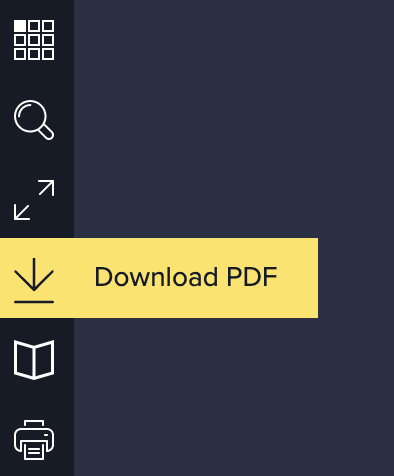 Want to download the magazine as a PDF?
This is downloadable through the Joomag website. Just open the magazine and click the download button on the top left-hand side.