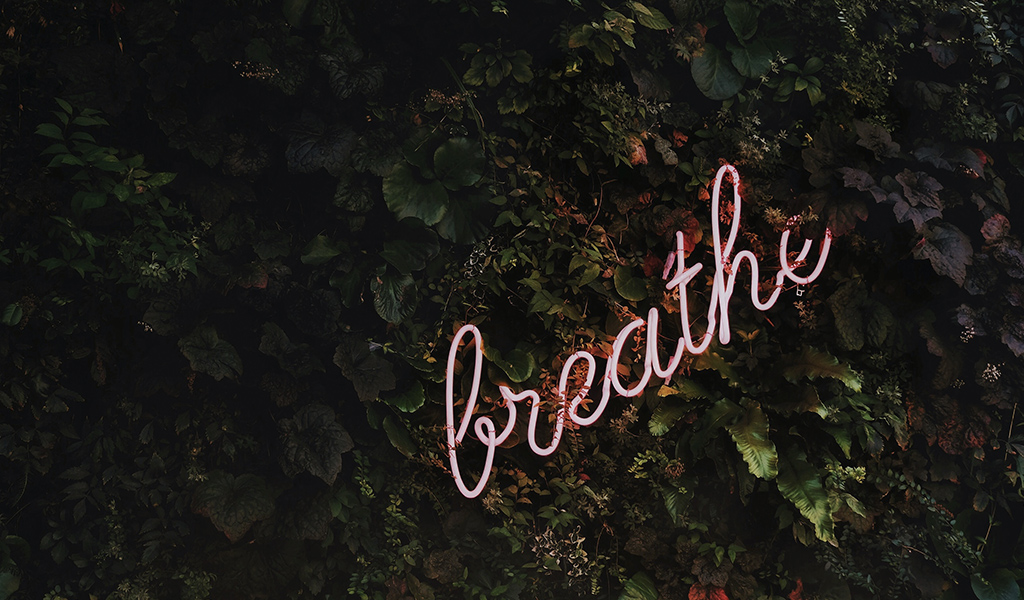 While one of the primary focuses in this time of lockdown – especially as divers – is maintaining physical health, we must remember also to prioritise our mental health at this time.
It's very easy to get swept into the hysteria that's spreading almost as fast as Covid-19, but we have a few suggestions of ways to protect your mind while staying at home. You may even find you enjoy these so much that you continue after lockdown is over, maintaining positive mental health once things have returned to normal.
Let's break this down – you've probably seen a lot of good advice such as limiting time on social media and news outlets, meditation and getting fresh air. They're definitely valid preventative methods of protecting your mental health, there's a list below for you. But we can also give you some ways of managing long days inside with stress and anxiety levels particularly high. Not all of these ideas will work for you, but hopefully, some will.
The most important thing is that we need to work together to support each other. Check on your friends and family. Be grateful for the technology we have to connect us and look after each other.
Preventative measures
Being cooped up is fun for very few. So, to help you on your way, here are some top tips to help you manage any anxiety or restlessness before it hits you too hard.
Stay active
This is nothing you don't already know. We're allowed outside for exercise once a day – utilise it. Even if you don't run or cycle, go for that walk and get out into the fresh air. It doesn't have to be far and it doesn't have to be for long, but try and go outside every day.
There's also many forms of exercise you can do in the home. Not all of us are lucky enough to have a home gym, but there are definitely some things you can do in the comfort of your living room. YouTube is your friend here – family workouts for the kids, dance fitness (like Zumba), HIIT (high-intensity interval training) and yoga are all great ways of staying active at home. Maybe check out Joe Wicks who is doing kids workouts on YouTube every day called P.E. with Joe.
Physical health can greatly impact your mental health, so keep active and help your mind as well as your body.
Air your home
Fresh air is so important and thankfully the weather is improving, so make sure you open your windows. Try and make sure there is airflow through your home, so you'll need to open more than one window, and keep them open for a good few hours to enjoy the goodness of clean and fresh air.
Limit your access to Covid-19 talk
You know this already, but it's so important to schedule your time exposed to news about the virus. While it's hard to escape people talking about it, especially as life is currently ruled by it, try and take some time every day away from this.
That means getting off social media, off the internet, and away from all those emails from companies telling you their new policy. If you struggle to resist the urge to check, use blocking software like Freedom for desktop or Screen Time settings on Apple devices. These allow you to set time limits for when you can access certain websites or apps.
Use this time to watch a film, binge a TV series, read a book. Get lost in something else so that you don't have to spend all of your time thinking about what's happening.
Mental health management
While the above can all help, if you are still finding things tough, that's okay, here are some more tips and resources to help you out.
Meditation
This may not be your thing, but you also may not think it's your thing and find you love it, so give it a try. Remind yourself to breathe. You may be in the middle of doing something and just have to stop, close your eyes and take five deep breaths, maybe more depending on how you're feeling. The stop and pause can really help people to readjust and get themselves back in the right headspace.
Yoga, as mentioned earlier to stay active, is another way to focus the mind in a meditative form. The activity of yoga focuses on the breath and movement with breath to focus the mind as well as the body. It may seem like you have to be super flexible or that it's a girlie activity, but yoga accepts all, and there are easy adjustments if you struggle with particular parts. Yoga sessions can be anything from 10-minute sequences to a 50-minute workout, so you can choose what suits you. Again, YouTube is your friend – maybe try Yoga with Adriene – but also there are an abundance of apps out there which are both free and subscription services.
Another great service for meditation is Headspace. This is an app which has a few free resources, but most are paid for by subscription. There's also a 7-day free trial to that's worth utilising. Headspace can help with workouts, sleep and offers guided meditation tracks too. This is such a great resource for if you're feeling overwhelmed.
Do something different
When we're in a funk, what can be useful for some is to do something different to your usual routine. For me, this is mind and logic games – crosswords, sudokus and nonograms are my go-to, and you can usually get all of these for free in your app store, online, or in a good old-fashioned book on Amazon.
Games may not be your 'something different', so find something that suits you, breaks your routine and focusses your mind.
Escape to another world
Ours isn't doing too well right now, so this is the best time to go somewhere else… in your head. Maybe your usual full-on life doesn't give you a lot of opportunities to read, but now is the perfect time to pick up that childhood love for reading that you perhaps forgot about many moons ago. For those with parents, there may be some useful ideas for your kids here, but don't forget yourself too. Have a family storytime!
If you have no books in your home, download the Kindle app (on mobile, tablet or desktop) – you can get ebooks for as little as 99p and there are a lot of deals on right now.
If you're into comics, you can get free webcomics on Webtoon and Tapas, though you can also purchase ebook comics/graphic novels for Kindle.
If you want to try audiobooks, Audible is offering a selection of free audiobooks for children as well as a 30-day free trial for all audiobooks. Scribd is also offering a 30-day free trial and has ebooks as well as audiobooks.
Are you a member and like what you're reading?
Go to your MyBSAC page and click 'Email options' to check you're signed up to receive emails.