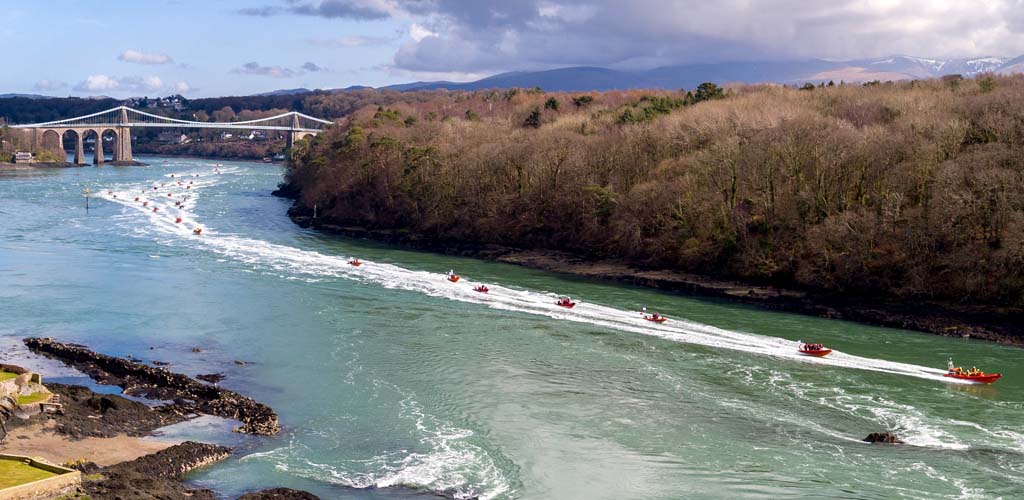 This year's Menai Boat Run saw the largest number of BSAC club RIBs take to the Strait since the event started 11 years ago, raising more than £1,600 for the RNLI.
A total of 35 club boats and over 270 BSAC members and their families took to the water in an impressive flotilla to enjoy a day of RIB riding, ice-cream and fish and chips.
The RIB flotilla blasted up North Wales' Menai Straits in stunning spring weather, taking a pit stop in Beaumaris to present the cheque to the Beaumaris Lifeboat station and a fish and chips lunch before ending the day on the water at Caernarvon for ice-cream.
Photo by Bryan Stanislas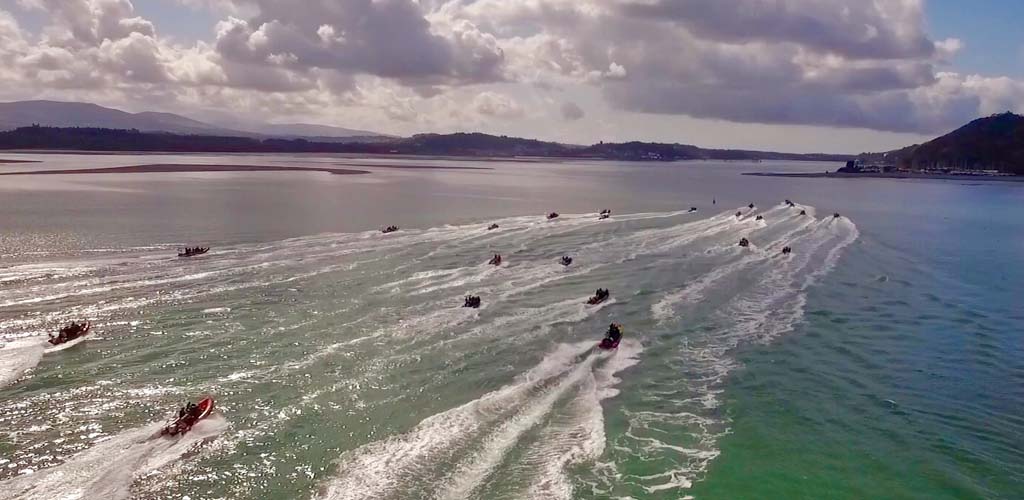 East Cheshire SAC has coordinated the Menai Boat Run since 2007. The run was originally staged to test out their own club RIBs before the start of the dive season and has seen the number of both boats and other BSAC clubs taking part steadily increase over recent years.
From the original two boats, the numbers rose to an impressive 32 last year - with 2018 now topping that. From the North West to Cornwall, clubs came from far and wide to join in this year's run, travelling an estimated total of 10,000 miles to take part.
Photo by Bryan Stanislas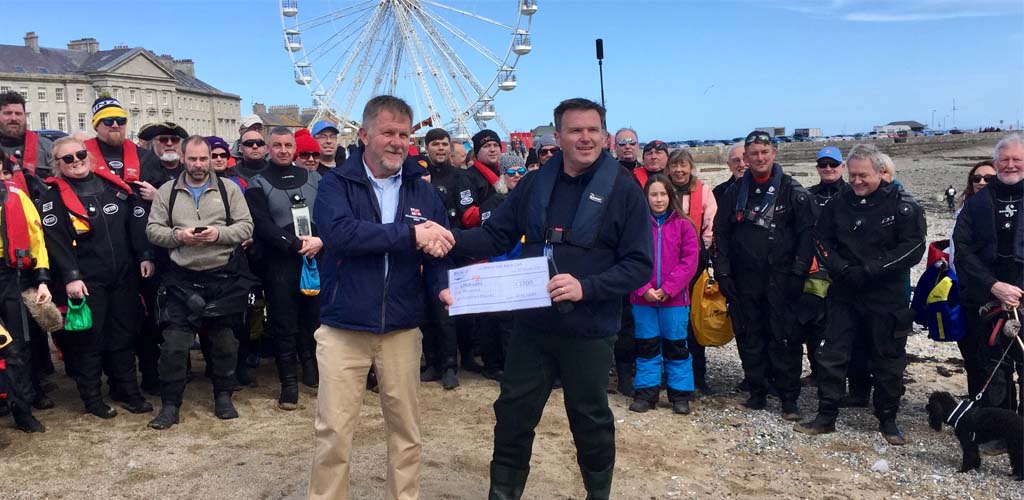 This year's Menai Run was far the best so far, we had 35 boats out on the water with perfect conditions and a great atmosphere with everyone enjoying themselves. It was great to see so many people join in, meet friends from other clubs and make new ones from clubs from all over the country.
- Event organiser, East Cheshire SAC's Diving Officer Kevin Philips thanked everyone who took part in the day and helped to raise funds for the RNLI. Check out more pictures of the event on East Cheshire SAC's website and BSAC's Facebook page.
Feature image by OffTheGround Ariel imaging.