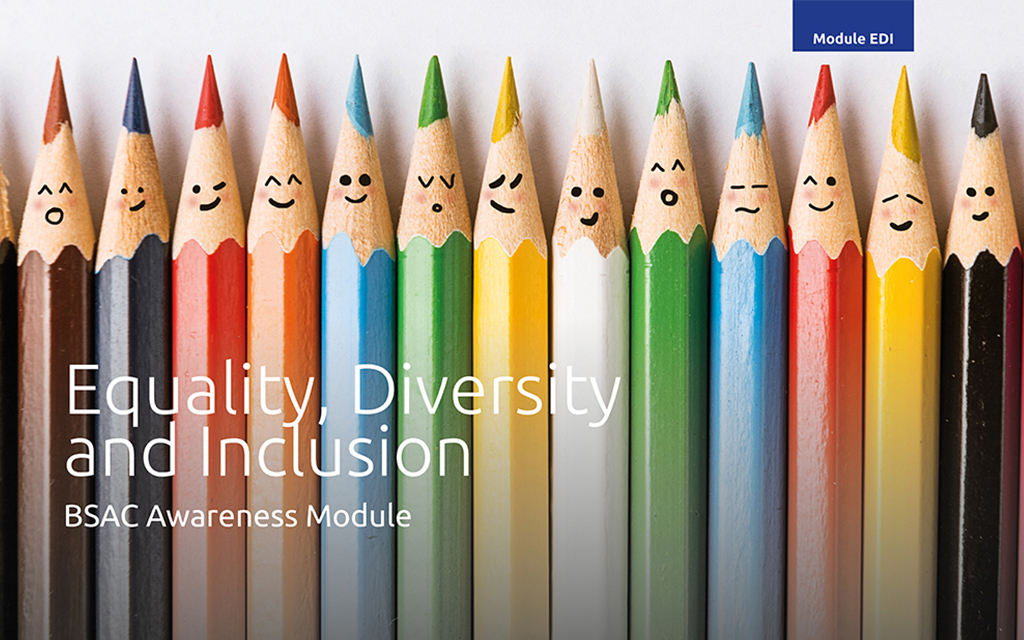 Clubs are being encouraged to get more of their Branch Officers, instructors and members to complete the free BSAC language awareness course and help create an inclusive environment across the branch network.
Launched earlier this year, BSAC's Equality, Diversity and Inclusion (EDI) Language Awareness eLearning course has been designed to support a welcoming and diverse membership.
Free to all members, the eLearning course covers the use of appropriate language for a supportive event and club environment and takes around 30 minutes to complete.
The EDI Language Awareness Course forms part of BSAC's strategic commitment to equality, diversity and inclusion throughout the organisation. Branch Officers and Instructors, in particular, are now being encouraged to complete the eLearning course.
BSAC Eastern Regional Coach Lisa Shafe, who worked on developing the language awareness course, said she hoped clubs and their Branch Officers, Instructors and members would make the most of the course.
Equality means making sure everyone has an equal opportunity. Diversity is about celebrating the difference in individuals, and inclusion is about making sure no one feels left out. As BSAC members and volunteers, we should lead by example and understand what language we should use to refer to people and how to avoid exclusionary terms. With this new eLearning course, we want to raise language awareness so that we are not inadvertently making someone feel uncomfortable or excluded.
BSAC North West Regional Coach and First Class Diver Sam Clarke recently completed the online course and is now encouraging others to follow suit.
The course was easy to access and very useful, especially in highlighting some of the terminology and behaviours that can make people feel more included. Everyone, from divers to instructors, should be aware of their actions and how they can affect people. This course gives food for thought about how we should be including everyone as we have a responsibility to welcome all.
Members can access the Equality, Diversity and Inclusion (EDI) Language Awareness eLearning course on the BSAC website, and will need their login details to complete the course.