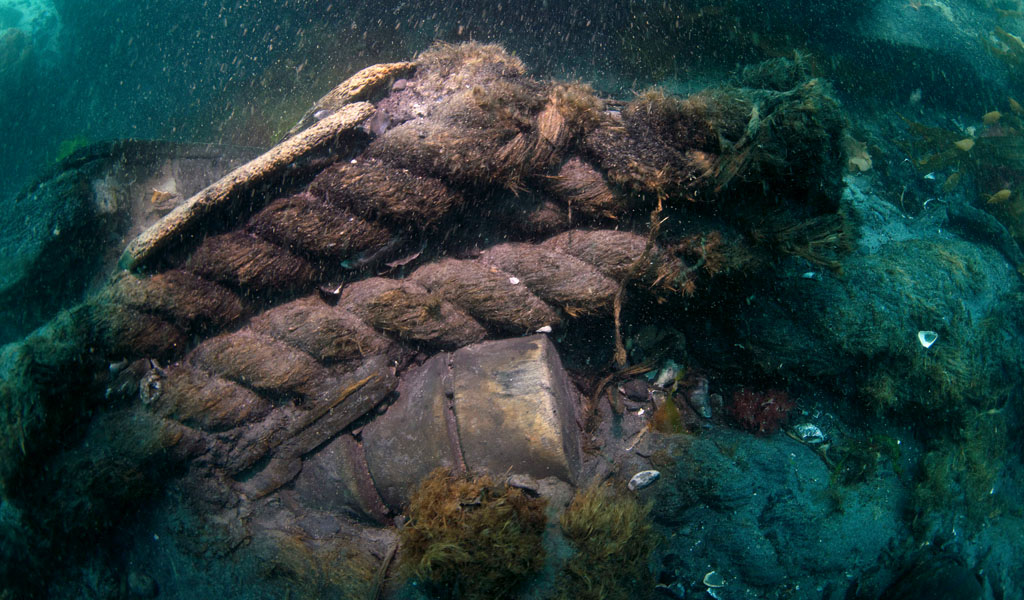 Volunteers will be able to take part in an archaeological project to record the historic wreck site of HMS Invincible, thanks to a £360,000 grant from the Heritage Lottery Fund.
Built by the French in 1744 and captured by the Royal Navy in 1747, Invincible sank in the Solent in 1758. Her special design and 74-gun capacity were copied, becoming the backbone of the Royal Navy up to the end of the sailing navy and the start of the age of steam.

She now lies in the east Solent, where archaeological divers guided by site licensee Dan Pascoe have been working since 2017. This could be the country's most significant maritime archaeology project since the 1980s.
Take part in an underwater archaeological project
This latest funding boost means the Maritime Archaeology Sea Trust (MAST) and the National Museum of the Royal Navy (NMRN) are looking for volunteers to help on a three-year project of events and exhibitions across the region to bring the story of the Invincible to life.
Up to 34 volunteers will be recruited in a variety of roles, including recording and assisting with finds and getting hands-on to conserve the hundreds of artefacts already recovered.

Matthew Sheldon from The National Museum of the Royal Navy welcomed the latest funding news:
Seeing the technologies which the project's archaeologists and dive team use to understand this amazing wreck has been fascinating. We're really looking forward to now sharing these with people inside and outside the museum.
Email for more information and to register an interest as a volunteer
Featured image by Mike Pitts: The National Museum of the Royal Navy and the Maritime Archaeology Sea Trust (MAST) work collaboratively on the excavation of HMS Invincible 1744.


If you need help finding a club please email hello@bsac.com and we'll send you your three nearest scuba clubs. Or if you fancy a chat call us 0151 350 6226 (Mon - Fri, 9 - 5:30).