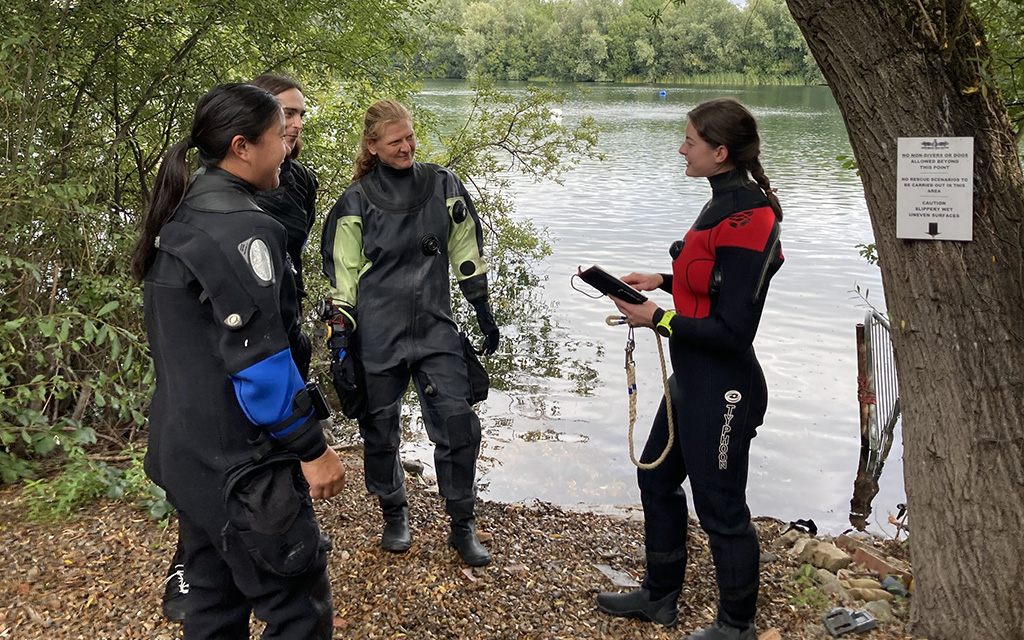 If you are a qualified dive instructor with another agency, it's easy to crossover and teach with BSAC. Complete our crossover course and become a BSAC Open Water Instructor in three easy steps!
BSAC values other agency-trained instructors and what they can bring to the BSAC family of clubs around the UK and overseas. And, by adding Open Water Instructor (OWI) to your diving instructor qualifications, you will be able to teach people to dive as a volunteer instructor within your own BSAC club.
The beauty of the BSAC Instructor Crossover Course is that you do not need to retrain. Instead, the course enables you to familiarise yourself with BSAC instructor techniques as well as our Diver Training Programme. And it can all be done in one day.
So, if 2022 is the year you plan to widen your instructor horizons, then we think BSAC Instructor Crossover is the ideal course for you.
Interested? Here's what you need to do:
Step 1: Book onto a BSAC Instructor Crossover Course
We already have Instructor Crossover Courses scheduled as part of BSAC's 2022 programme of training events, and which can be easily booked online.
The one-day course costs £150. To be eligible, you need to be a member of a BSAC club and have evidence of your other agency open water instructor grade, which must have been active within the past five years.
Step 2: Attend the one-day course
With dates and venues during 2022, there's plenty of choice and opportunity to complete the Instructor Crossover Course.
The one-day instructor crossover aims to introduce the BSAC Diver Training Programme (DTP) and guide you in the teaching techniques used by BSAC instructors. And the requirement is attendance only, so while you will enjoy an activity-packed training day, there's no final exam!
Instead, you will take part in theory and demonstration sessions, as well as in-water time to put your new BSAC Instructor skills through their paces. You will get plenty of feedback and time to ask questions, so you have all the skills and information you need to teach the BSAC DTP back in your club.
Step 3: Become a BSAC Open Water Instructor (OWI)
After successfully completing the one-day crossover course for other agency divers, you will be awarded the BSAC Open Water Instructor qualification. And, as you have already been assessed for your open water teaching skills by your original agency, you are now ready to teach!
With your new OWI qualification, you will be able to teach the BSAC Diver Training Programme within your club up to your own diver grade. You will also join a highly regarded nationwide group of BSAC Instructors with plenty of opportunities to progress within the BSAC Instructor Training Scheme (ITS).
Sounds good?
Then make 2022 the year you add BSAC Open Water Instructor to your diving resume!
More information on the BSAC Instructor Crossover Course
Have more questions about the crossover process? We're here to help - contact Jenny on 0151 350 6259 or at jennym@bsac.com.
The BSAC network is working together to keep people connected to the sport. With online training, special interest webinars, competitions, support to clubs and the trade, and much more...we'd love you to join us.