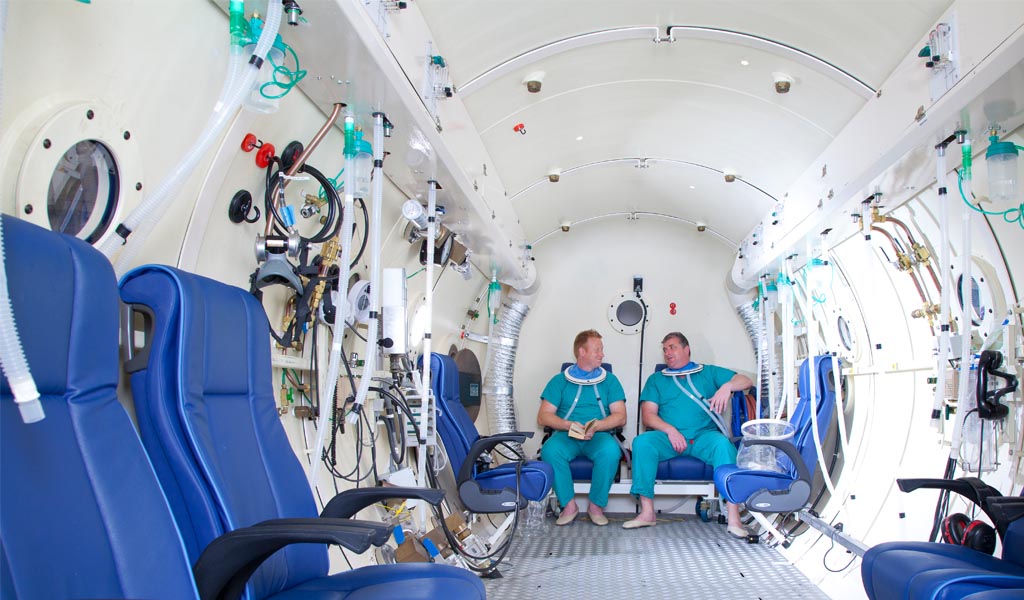 The recent NHS England consultation into Hyperbaric chamber provision was top of the agenda at the latest British Diving Safety Group (BDSG) meeting, attended by BSAC.
BSAC's Chief Executive Mary Tetley and Safety & Development manager Jim Watson joined representatives from eight UK diving agencies, along with related organisations such as the MCA, RNLI, DDRC Healthcare, British Hyperbaric Association and HSE at the meeting held on 1st May at the RNLI London offices.
Hyperbaric chamber provision
Hyperbaric chamber provision was the meeting's key topic, with potential drug interaction with DCI risk also discussed.
With plans to reduce the number of chambers in England from 10 to eight, BSAC has already responded to the plans, earlier this year calling for an increase not a reduction in the hyperbaric provision in the UK.
The review's consultation period closed in March, and the results have yet to be announced, but representatives of the British Hyperbaric Association (BHA) highlighted some of the ongoing issues at the BDSG meeting.
The primary concern is that, whilst DCI and gas embolism treatments are at a relatively lower level due to improved safety in diving, the reduced provision proposed is not sufficient to maintain standards of treatment and care.
Another question raised at the BDSG meeting was around the potential impact of a commonly used drug, Sildenafil, and whether it could increase the risk of DCI in divers. One of the BHA representatives referred to the original study which was based on very extreme tests conducted on rats given very high doses, the equivalent of a 70kg man taking 14 tablets taken one hour before a 90m dive on air and concluded that the research is too extreme to be useful as guidance for divers.
The British Diving Safety Group was formed in 2002 to promote safe diving practices amongst the British sport diving community and brings together key diving and water safety organisations three times a year. Over the last few years the group has collaborated on the development of the RNLI Diver Sea Survival course, sharing of safety advice and coordination of responses to ongoing consultations including the review of Coastguard services and the recent recompression service provision.
Want to support BSAC campaigning for divers? The more members we have, the stronger our voice is.
Send your postcode to hello@bsac.com and we'll help you find the right scuba club for you. Or if you fancy a chat call us 0151 350 6226 (Mon - Fri, 9 - 5:30).
You can also join BSAC online today.