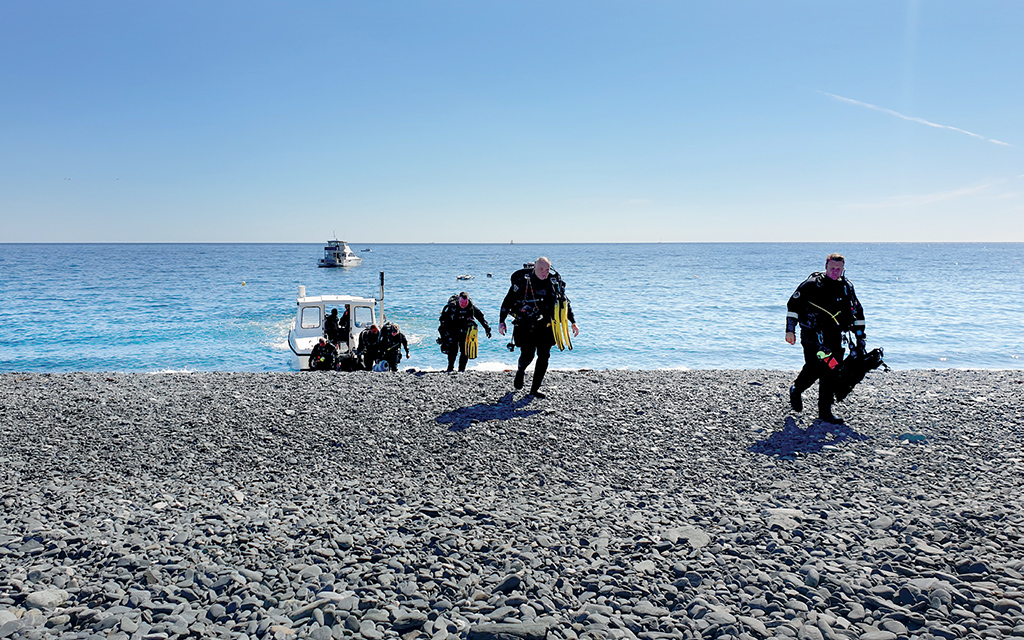 Sweat, steps and seawater... Yo-Han Cha banishes heretical dreams of warm water luxury to explain why he remains utterly addicted to UK diving.
I've had a great summer of diving. After recent events, I've been doing my best this year to make the most of every free weekend, as well as using every last hour of my annual leave to go diving. I'm skint, knackered and I've thoroughly enjoyed myself!
Not every dive trip's gone to plan, however. Mother Nature has at times deemed that certain weekends were to be blown out. I've had to replace equipment that's either worn out or broken due to sheer carelessness. My drysuit has had a permanent minor leak all year (as long as it doesn't turn into a major one, it's all good). But, looking back, I wouldn't have changed a thing. It's all part and parcel of diving in the UK and with the exception of one lovely holiday abroad at the start of this year, all of my diving has been in the British Isles.
Not every dive trip's gone to plan.. but how else am I going to see the wonderful variety of life that the British seas offer?
I do ask myself at times though, are those of us who are addicted to UK diving wired differently, somehow? I was fortunate to learn abroad in sunnier climes, yet I still find the green waters of home enticing every weekend. Occasionally, when I'm faced with a climb up a pebble beach after a dive, I do wonder why I dive here in Blighty, not somewhere where lovely helpful staff would carry all my kit for me. There are times when I find myself waking up from a nap after a two-dive day wondering if a liveaboard might not be easier. These are of course heretical thoughts and the pure among us would never think such things, but I'm far from perfect; I have a lazy streak.
But how else am I going to see the wonderful variety of life that the British seas offer? Due to our more fortunate economic circumstances, we don't have locals working solely for tips, eagerly carrying our kit for us. And we do have liveaboards in the UK. Perhaps not with the luxury of Egypt and the Maldives, but I found myself booking onto a couple of lovely ones this year in Scotland. It's true to say a liveaboard makes the diving easier, wherever you are.
The effort of UK diving can be worth it and I've found it usually is. Usually. It'll always be more effort diving at home, but I do love our nudibranchs and seals; our wolf fish and conger eels; our catsharks and thornback rays. I even love how our wrecks create the most amazing artificial reefs.
So, yes – I find that UK diving is worth all the faff. Worth every step that I have to take again because I've slid back down that insurmountable pebble beach. Worth those heart-in-mouth moments when I slip slightly on a rock, praying that if I fall, I don't land on my camera. Worth all those steps back to the car park where I'm not entirely sure if my sodden undersuit is loaded with sweat or seawater. Worth setting the alarm for earlier than I would for work. Diving abroad is usually much easier but the diving in the UK is definitely worth the effort.
Article 'Sweat, steps and seawater' by Yo-Han Cha first published in SCUBA magazine, Issue 130 November 2022.